When I discovered that I was going to work with Moose Toys, I was excited to announce to my son that I was getting something for him to play with that he will like. He's always been into crafts and enjoys art projects so I knew this would be his thing. However, I worried that he would change his tune when he would discover that it's kind of a girlie toy.
I explained "Beados… Do you know what those are?" He looked thoughtful for a second and said, "I think so… Is it like Qixels we got last year?" I nodded and replied, "Yes – a little bit similar, but it may be a little on the girlie side…" I fully expected a less-than-enthused reaction and he responded, "I don't care if it's a girl's toy. Who cares? It's fun!"
I shouldn't have been so surprised. This is the same boy that is protective of his baby sister and holds her hand while wearing her pink unicorn backpack so she doesn't have to carry it. This boy amazes me sometimes! With that being said, we opened up the boxes and got to work playing.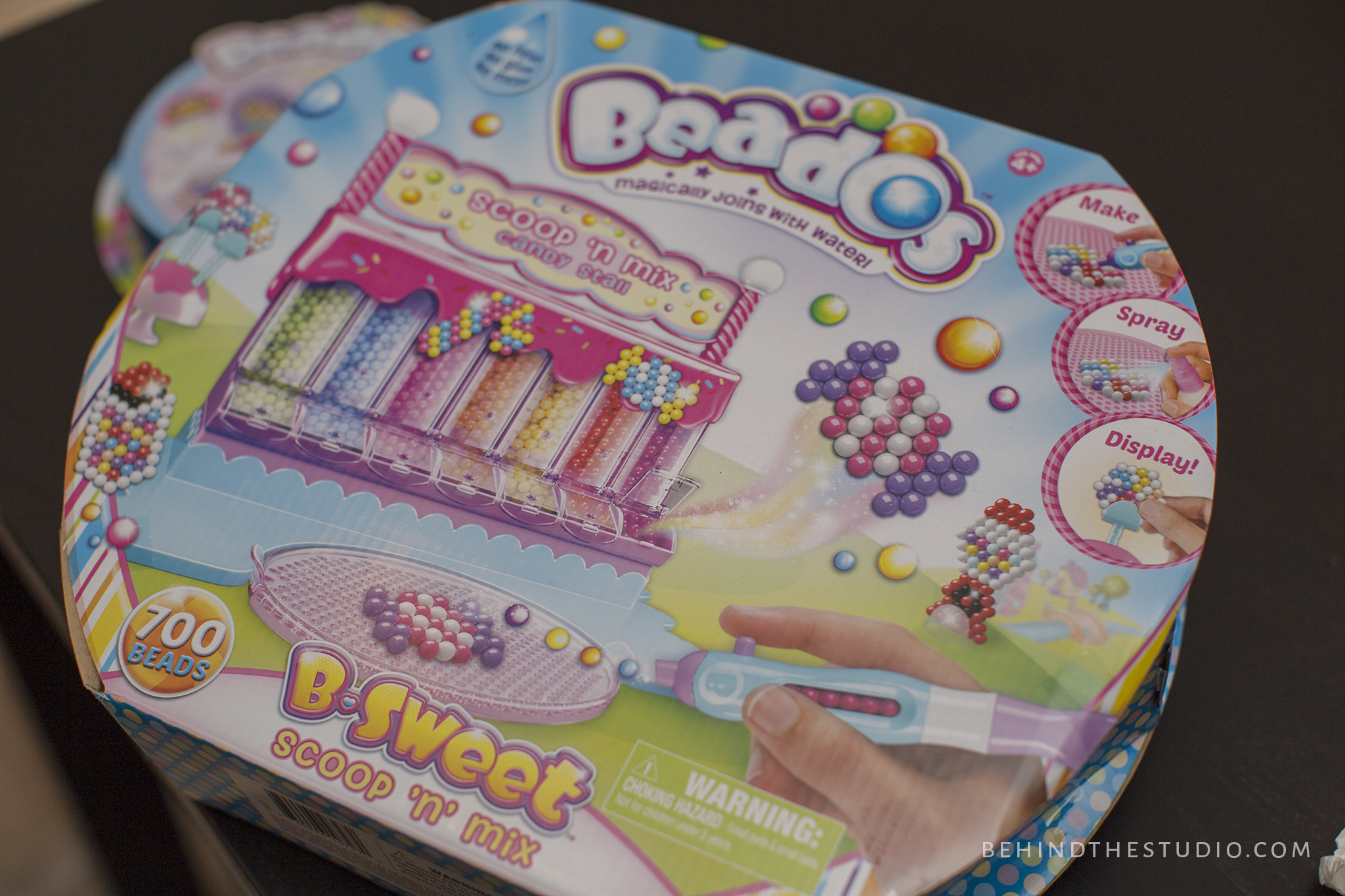 The main pack was filled with the little balls in various colors and a candy store dispenser. You choose a pattern you wish to copy and plot down the appropriate colors in the spaces. Before long you have a finished depiction of the pattern! Spray with water and the beads easily fuse together. I let mine dry overnight and it was easy to peel them from the pattern.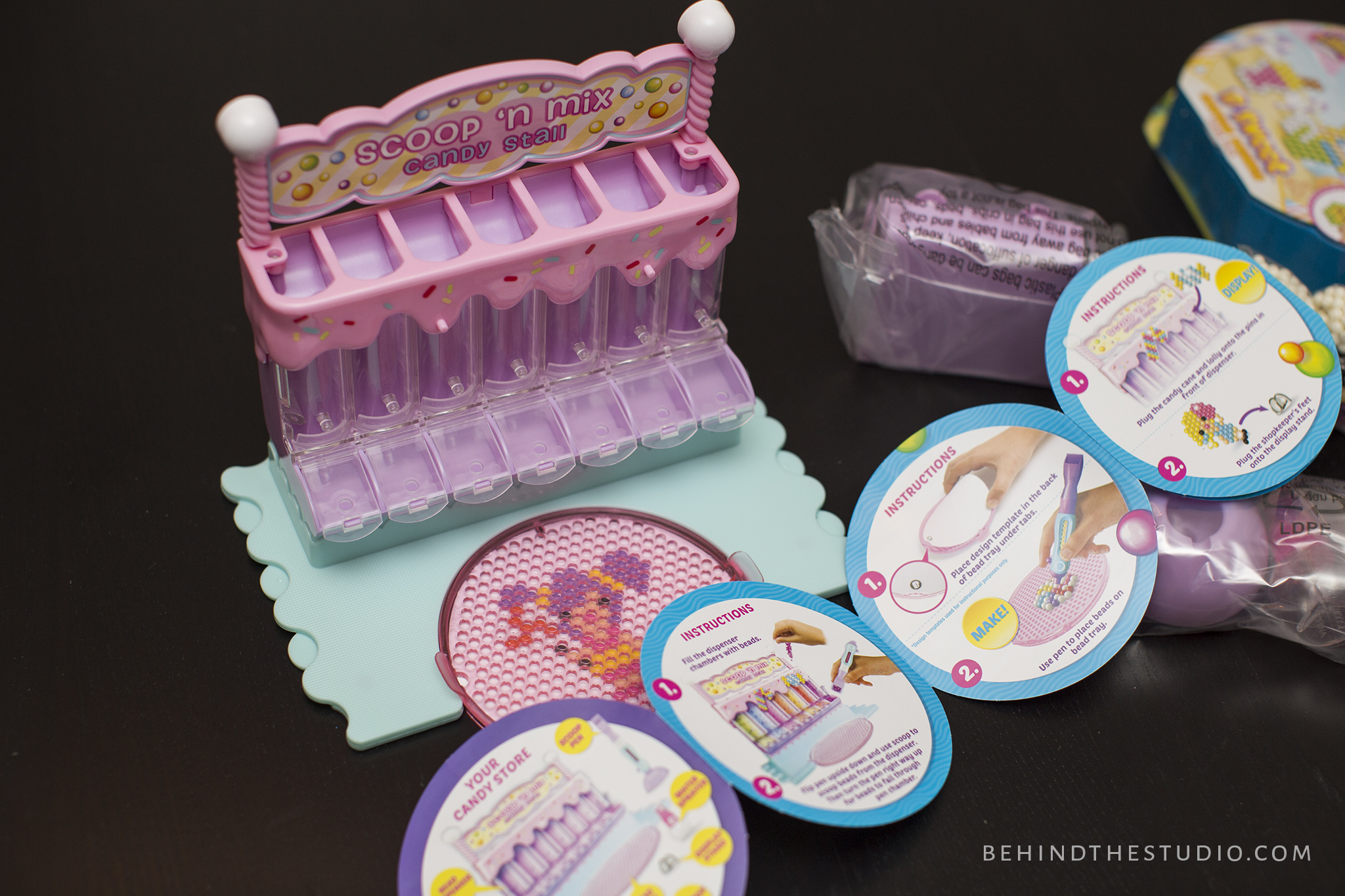 Both the refill packs came with a tray to store the extra beads and of course, more themes and patterns. I was drawn to this adorable mermaid, so I decided to make one of my own while JP worked on his.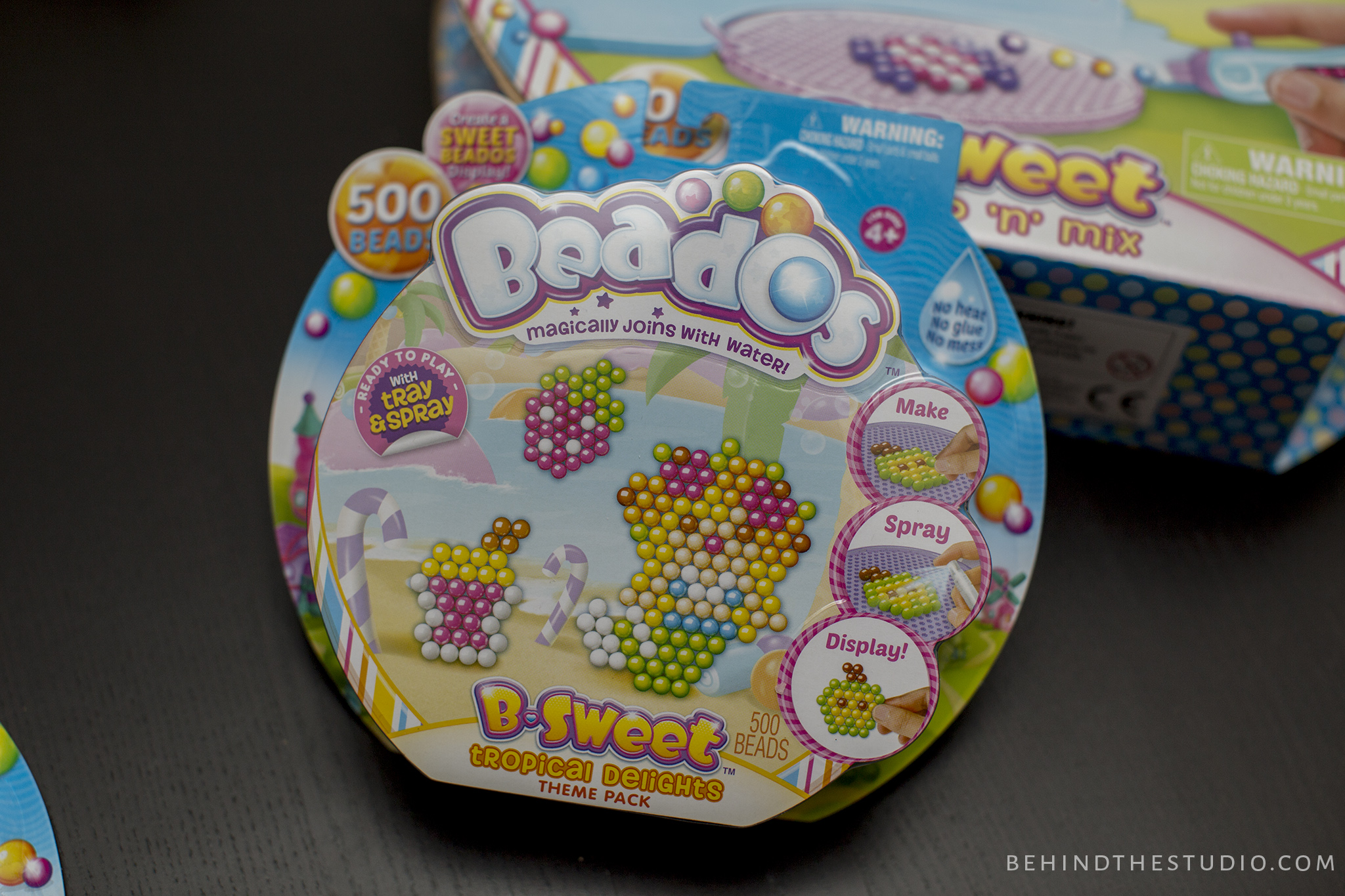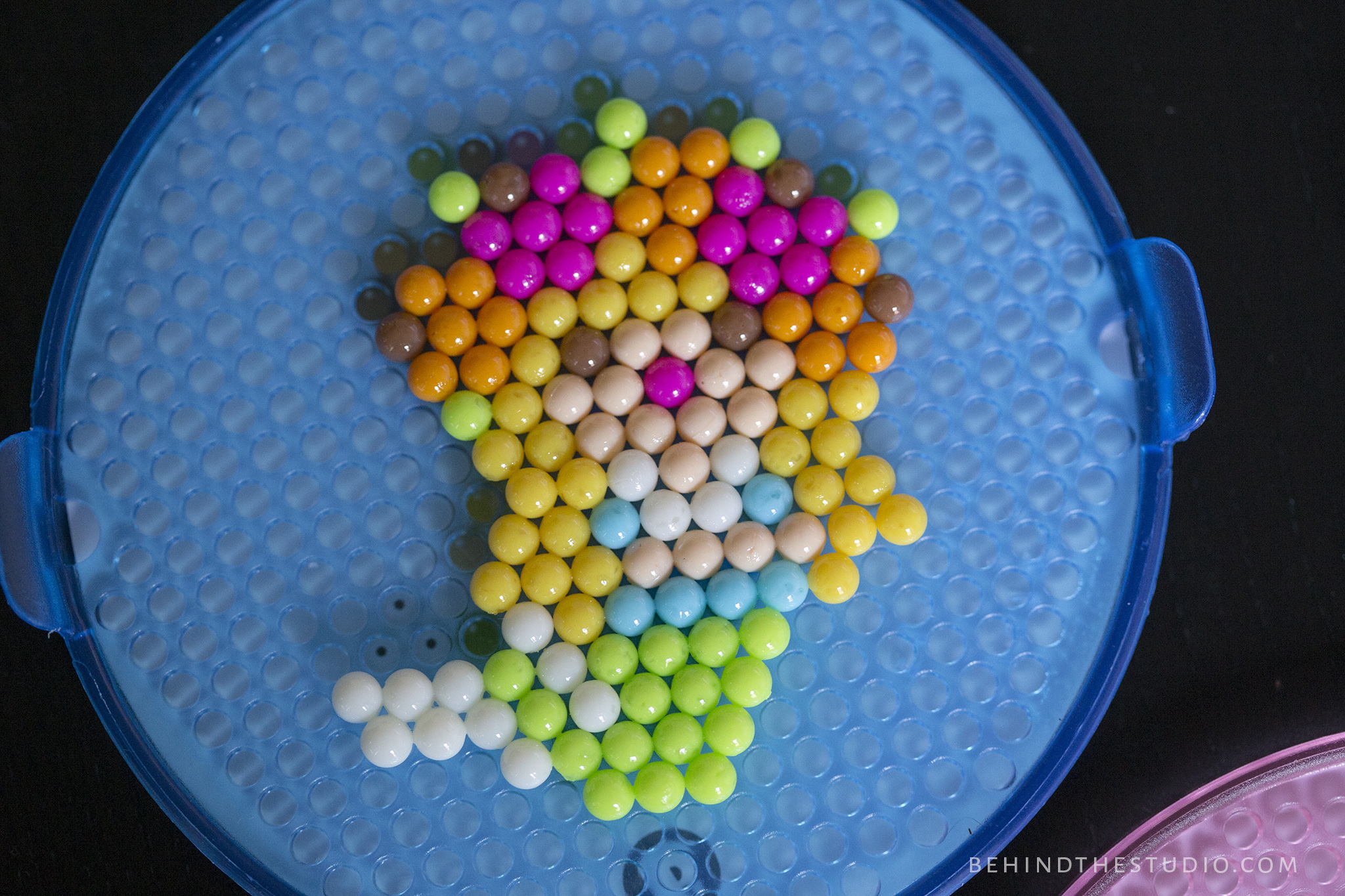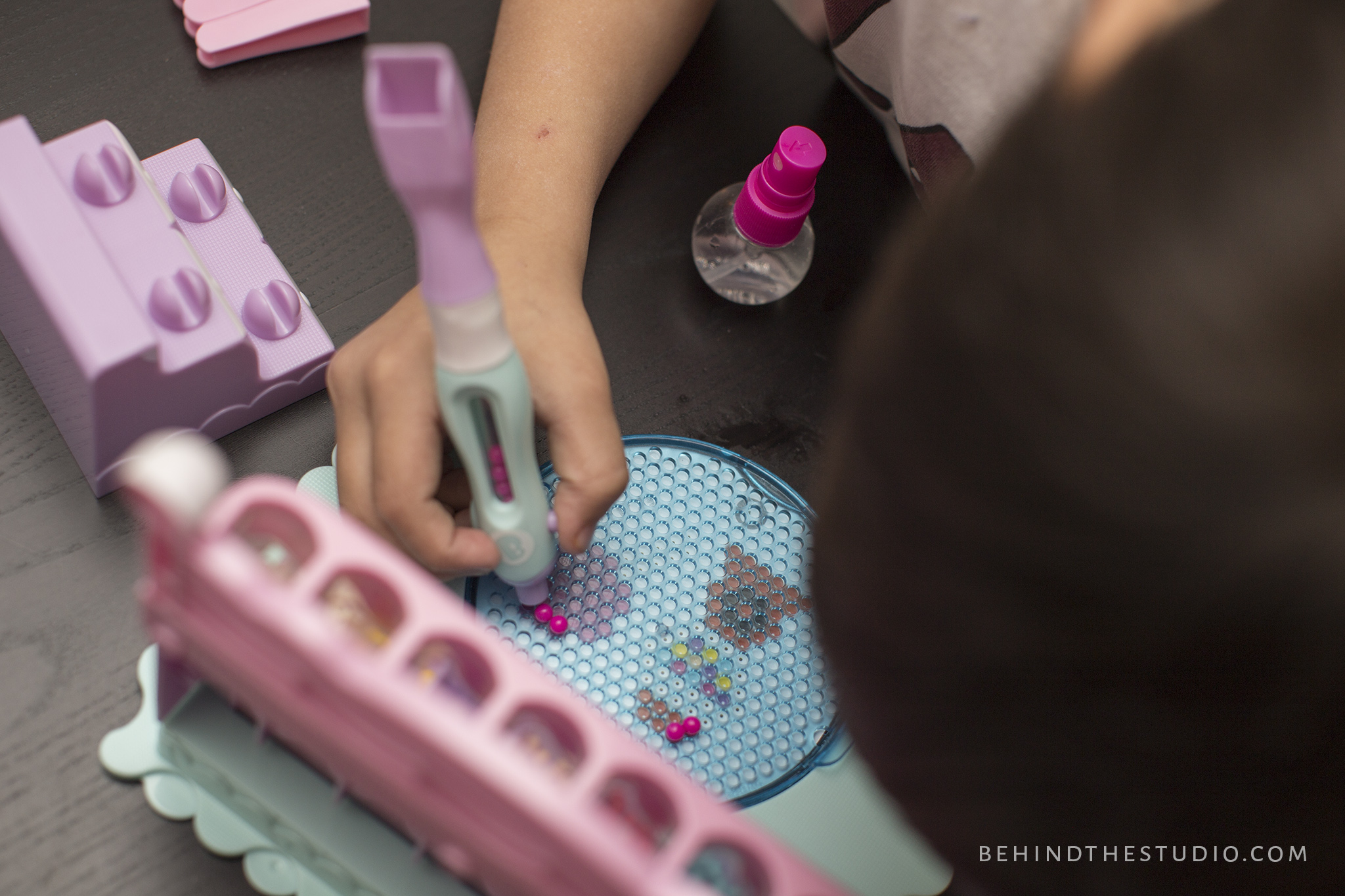 Beados has quickly become a new favorite around here. Kids love it and I don't know what mom wouldn't love a mess-free craft that keeps kids entertained during the holidays! Learn more about Beados and the Moose Toys brand!
I was selected for this opportunity as a member of CLEVER and the content and opinions expressed here are all my own.