If I could describe my type of style in one word, I would say – Edgy. That's why I was super excited to hear of Sally Hansen's line of nail polish colors that are funky and edgy for summer – it's called #IHeartMyNailArt. I always like to venture off and sport bright colors in the summer months – like hot pink, but I also learned a cool new way to incorporate other colors too. Using some bright & fun colors from Sally Hansen's Insta-Dri and Sally Hansen crackle overcoat, I was able to come up with an edgy, graffiti inspired mani.
Wanna know how I did it? It all began with my shopping trip to Walgreens – I went there because I heard there was a sale on Sally Hansen's Insta-Dri polishes. I love those ones because I hate when I smudge my nails right after I do them! I even put together a little outfit of what I would wear with this cool new mani. I'm soo in love with those shoes and that amazing purse!
When I got inside the store, I noticed this display for street inspired nails.. I thought it would be a fun and edgy way to start the summer, I got a few bottles of insta-dri polish, and crackle overcoat. There is 1$off promo going on for Sally Hansen's Insta-Dri polish!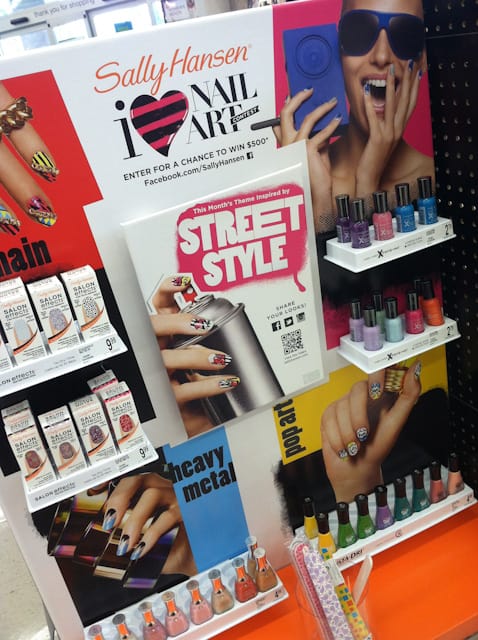 1. I started with painting my nails fully with the yellow Insta-Dri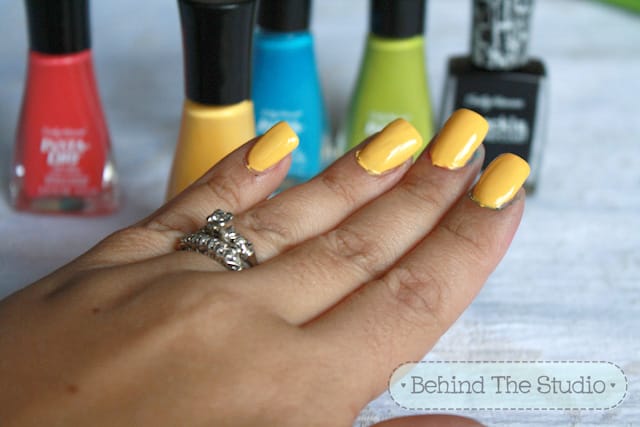 2. I added some more color with the pink…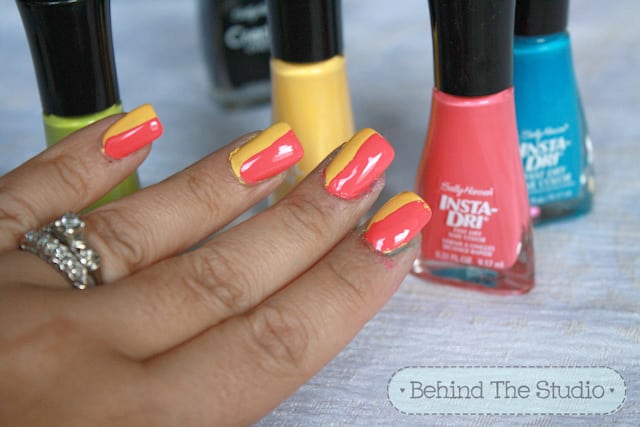 I really liked that each coat was able to dry pretty quickly! Even for a single coat of polish, it went on fairly thick and dried glossy.
3. I added some more color with the blue, and let my nails dry for about 5 minutes before adding any more color.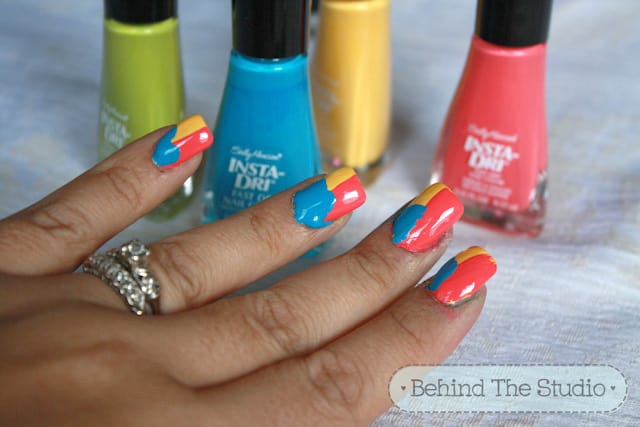 4. Once my nails were dry with the color coat, I applied some black crackle overcoat to each nail.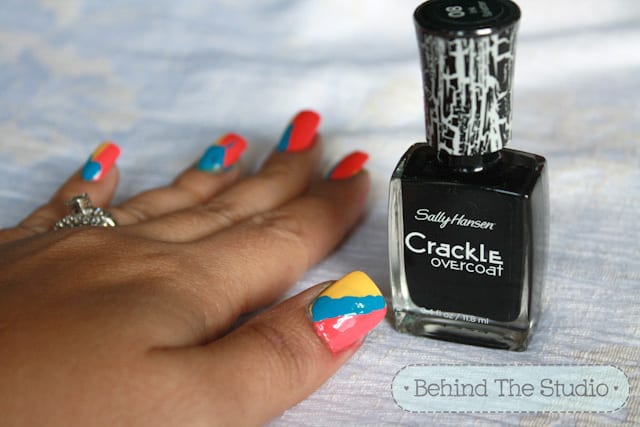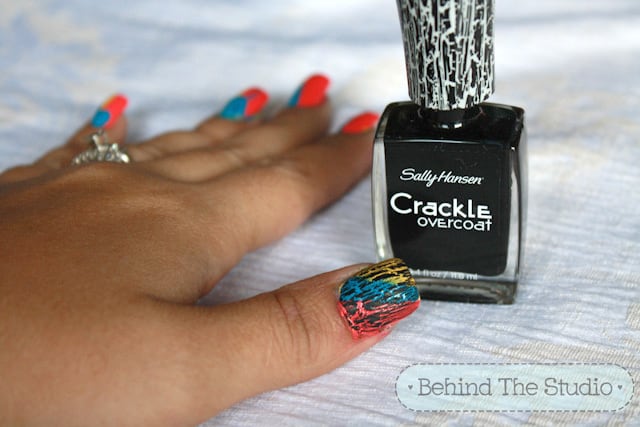 Be sure to keep up with Sally Hansen on both
Facebook
and
Twitter
– you never know when they announce offers or contests!