This post brought to you by American Kennel Club. All opinions are 100% mine.
When chosing a new pet, most families pick based on the love-at-first-sight method on sites like the AKC Rescue Network. It's probably the route I will take when chosing my next dog, but I also think that investing in a purebred dog has its advantages. Their behavior is much more predictable, enabling you a little more control your dog's type of personality. You've met Cookie before, and for those of you that don't know – she's a hairless chinese crested.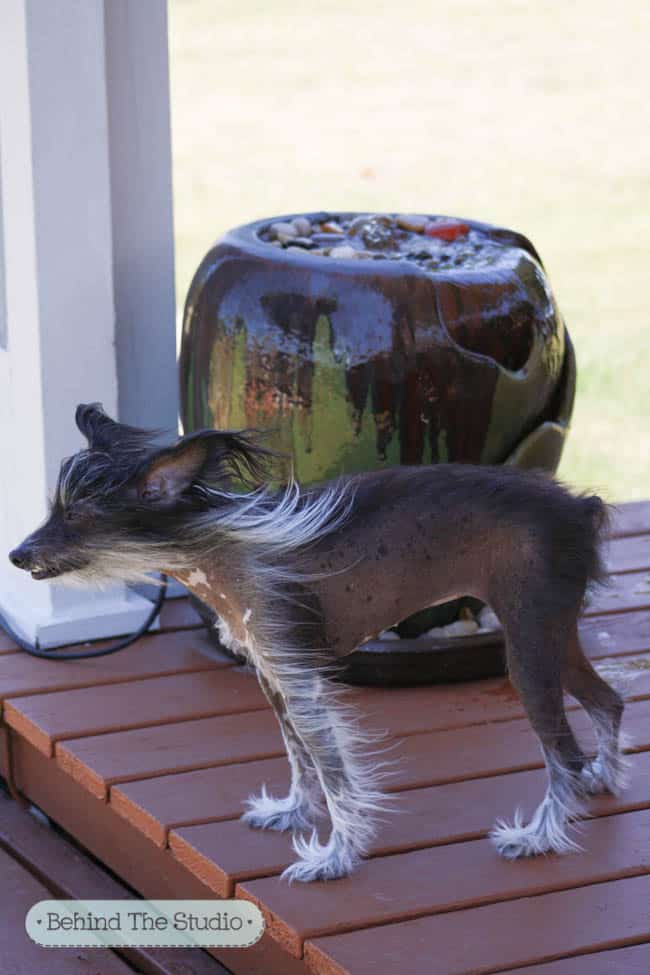 I had a brief encounter with a hairless chinese crested many years ago when I visited a local dog show, and I had never even known there was a such thing as a hairless dog. Depending on your opinion, some think they are ugly. I thought they were the most unique and majestic looking creatures I had ever seen – almost like a mini unicorn with no horn and I was completely smitten. Fast forward eight years, and I was searching through the local breeders that offered chinese cresteds.
I took alot of care to find the right breeder, because I wanted to make sure Cookie was coming from a good place. If you're looking for a breeder, here's a few things to keep in mind.
1. Ask questions about the puppy and the pup's parents. A reputable breeder should be willing to answer all your questions.
2. Visit the breeder's home and note the living conditions of the dogs. They should be living in a clean environment. Also watch how the dogs interact with the breeder – they should not be fearful.
3. A pup should not be going home with you unless it is atleast 12 weeks of age. It is important that the pup gets ample time to socialize with his mom and littermates.
4. Most importantly, be sure not to leave without the dog's AKC paperwork if it is a purebred dog. Be wary of a breeder who won't supply you with this paperwork, charges extra or says they will mail them to you.
While the chinese crested is my personal favorite, there's plenty of other breeds to choose from, like these guys..