This post was sponsored by
Sensodyne
®
as part of an influencer activation for Influence
Central.
Sensodyne
®
compensated me in connection with statements made in this post. All
opinions expressed in this post are my own.
Have you ever bitten into one of your favorite foods and crunched down only to have a sharp, painful sensation shoot through your tooth? Used to happen to me all the time until I started paying attention to which toothpaste I was using and now it hardly ever happens! After trying many different brands that all claim sensitivity protection, I have discovered that Sensodyne® works best.
I've been using this brand for as long as I can remember because I've always had sensitivity issues with my teeth. Within a few days of use, Sensodyne® put all of those problems to rest and I rarely ever have an occasion where I feel a twinge of pain while eating. As women, we have all gone through varying types of pain when it comes to our appearance. Whether it's plucking stray eyebrow hair, pulling off unwanted facial hair with wax, cute shoes that give you blisters, bras that dig into your sides and shoulders and so much more I don't care to list. Sensitive teeth are just the icing on the cake – so why not avoid it all together and use a toothpaste that helps minimize it.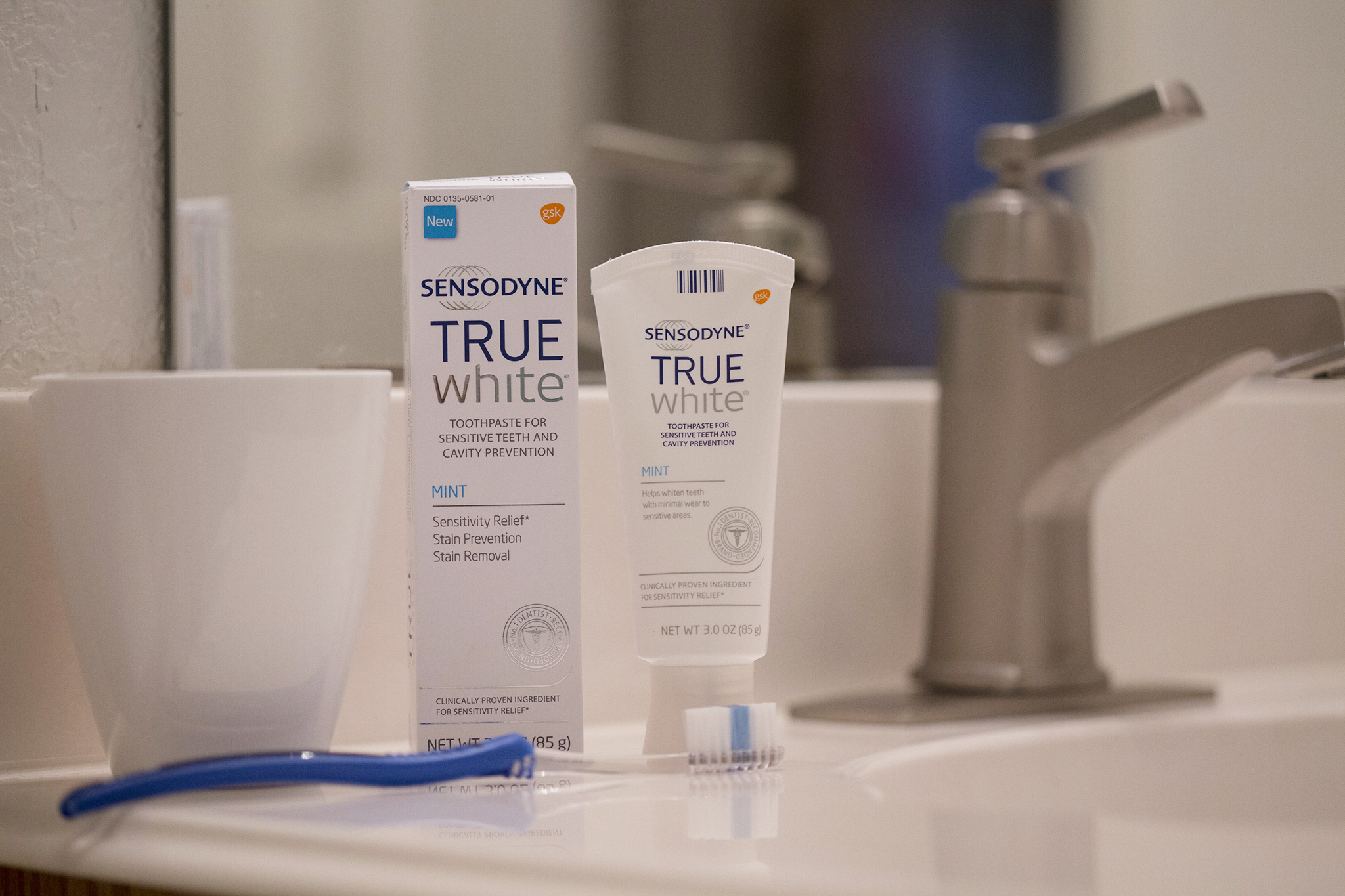 t doesn't come in the largest size tube, so think small and effective. I've decided that it's also worth it to me to enjoy eating without tooth sensitivity, so I'm willing to pay the extra premium for this toothpaste size. sensodyne® is such an important part of my morning routine that its probably one of the most important grooming products I own – on par with my moisturizer and skincare.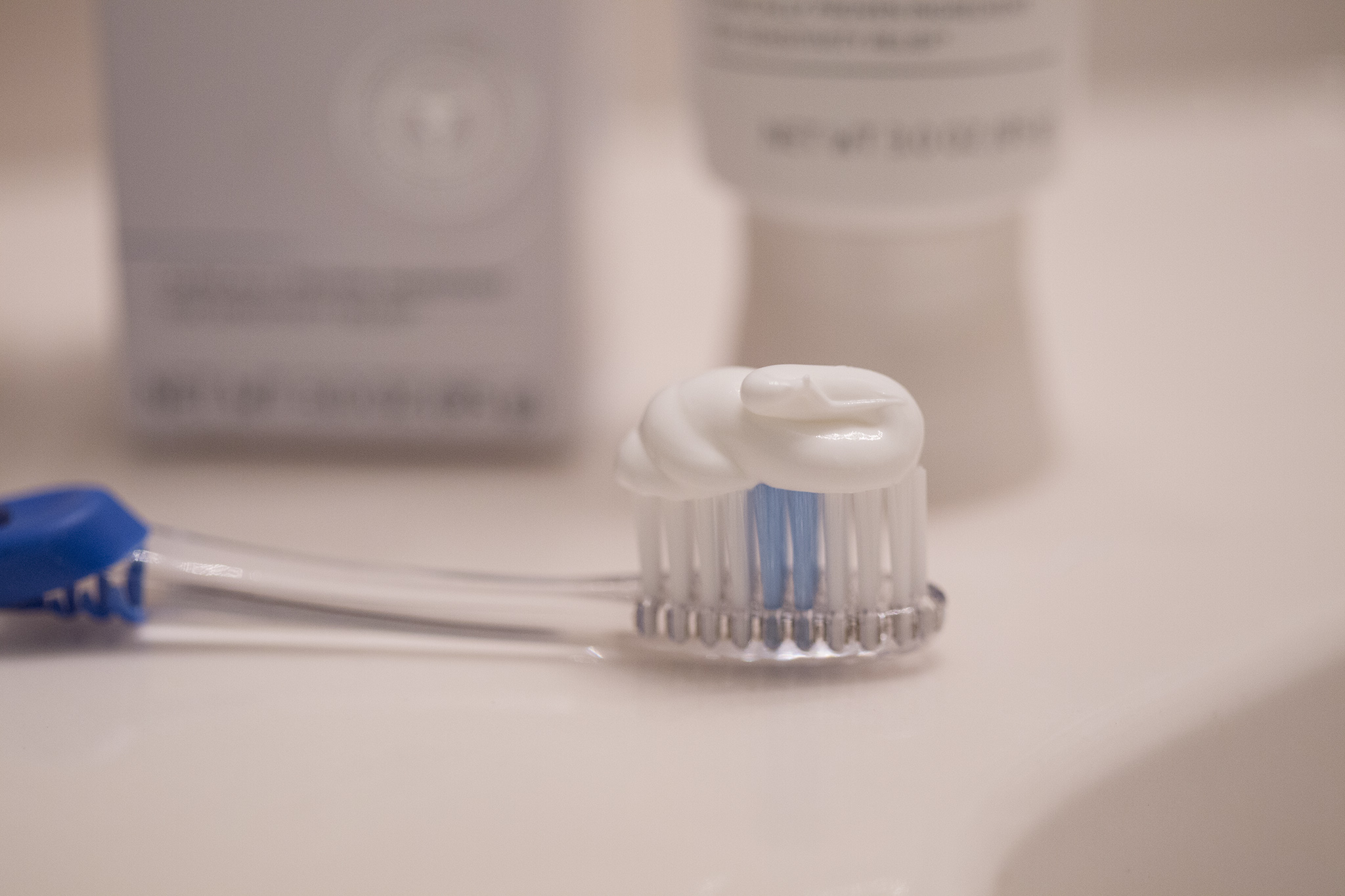 As a big time soda/coffee & wine drinker I can't say that my tooth enamel is very strong. This is why it's so important to me to use a toothpaste that will clean and protect my teeth from the dreadful sensitivity sensations. Sensodyne® has been one of my favorites toothpastes because it's basically helped stop any of the symptoms of tooth sensitivity I ever had with twice daily brushing. Sometimes that alone is worth it's weight in gold – more so than looking pretty!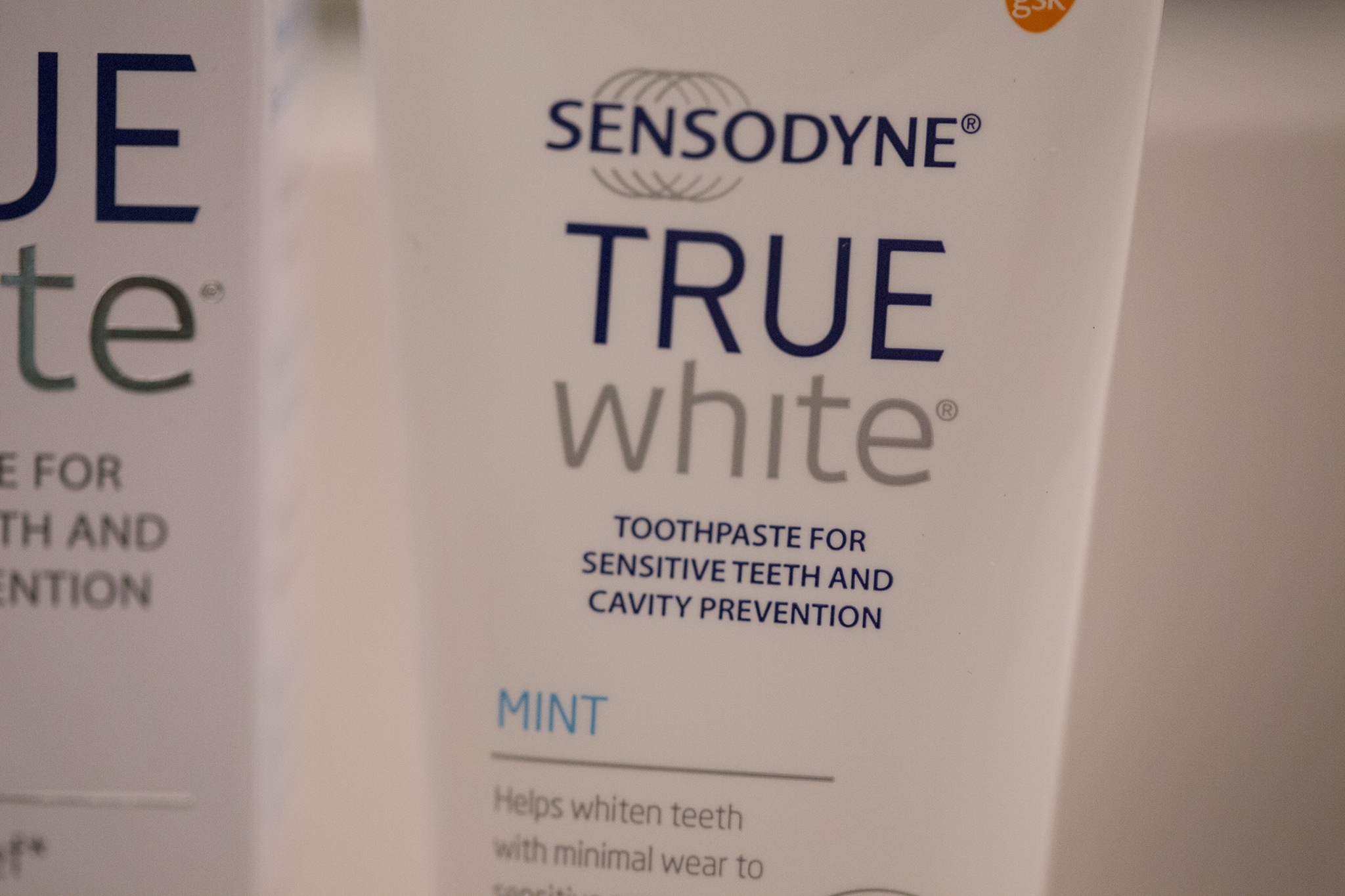 According to a survey by the makers of Sensodyne® True White®

I'm excited about Sensodyne® True White® because other brands of teeth whitening toothpaste have a tendency to promote sensitivity. Most of them work fine in so far as getting my teeth whiter, but they often leave my teeth feeling a little extra sensitive during and after brushing. Sensodyne® True White® is 10x less abrasive than many leading whitening toothpastes*, providing gentle stain removal and active stain protection.
* Based on Relative Dentin Abrasivity testing against 15 products in the top 80% of the whitening toothpaste market.
Improving your smile doesn't have to be a painful experience anymore! Now, you can turn to Sensodyne® True White® for a whiter smile and sensitivity relief, without the compromise.
I'm working on brightening up my smile as we have holiday season upon us and I want to look my best and enjoy my favorite foods. With twice daily brushing, Sensodyne® True White® provides sensitivity relief and helps whiten your teeth. Don't just take my word for it – go pick up a tube of Sensodyne® True White® for yourself and see what you think!