I was given the opportunity to try Minute Rice, and our family loves it. Although I was paid to write this post, I'm sure you will find this recipe delicious!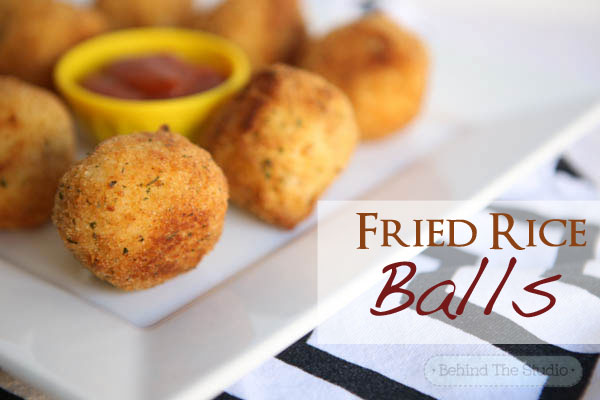 I can cook lots of different things pretty well, but let me let you in on a little kitchen confession… One of the foods that i consistently burn is rice! You would think its kind of a simple side dish to make, no? Well yes, it is but when I cook it from scratch I almost always have a layer stuck to the bottom of the pan, and the rice is still a little bit hard to the bite.
*sigh*
Since rice is a side dish, whenever I make it there's always a main course and another side that I'm making as well – so my attention can be divided in the cooking process. This is probably part of the problem! Rice is one of those great, gluten-free pantry staples that are easy, making both Minute® Rice White Rice and Minute® Rice Brown Rice wonderful choices to have when putting together a quick dinner. There's even some newer products out too like Multi-Grain Medley, Quinoa and Thai Red Rice that cook in as little as 10 minutes! Again, cooking brown rice from scratch is nearly impossible for me to get it to turn out right.
So as a solution, I rarely use the kind of rice that can be cooked from scratch. Instead, I use instant rice such as Minute Rice® to make my life easier with consistent results. I've been cooking up a lot of different appetizers lately, and I've got a real winner for you today – fried rice balls, otherwise known as arancini in Italian. These balls are made of rice, stuffed with a mozzarella cube in the middle, breaded and fried to perfection! You can add a little Marianna dipping sauce on the side for some extra flavor too.
I started with making a large batch of minute rice, and instead of using water as the package directions recommend, I used chicken stock.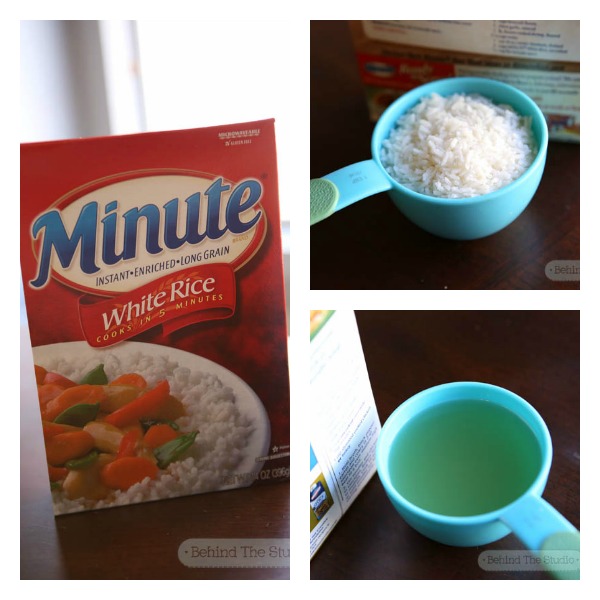 The rice is so simple to make – I made a large batch (2 cups dry rice + 2 cups of chicken stock) and let it cool on the counter while I got my other ingredients ready. You will need:
1 cup of Italian bread crumbs
3 eggs
1/2 cup shredded Asiago cheese
1/2 cup grated Parmesan cheese
Vegetable oil for frying
The rice is pretty hot once it's ready to eat… See the steam? I let it cool until it was warm.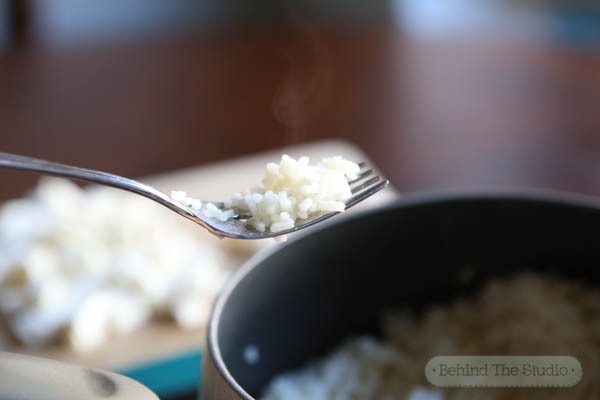 While that was cooling, I sliced some mozzarella cheese into small cubes so they can be stuffed into the rice balls as little surprises. I also grated some Asiago cheese and mixed it together with the Parmesan cheese. Once the rice is warm to the touch, mix in the cheese and crack one of the eggs in the mix.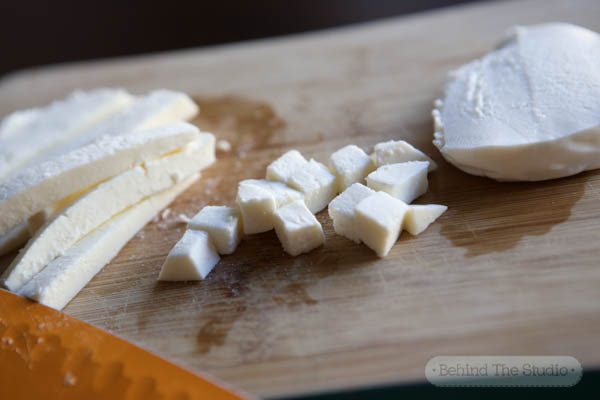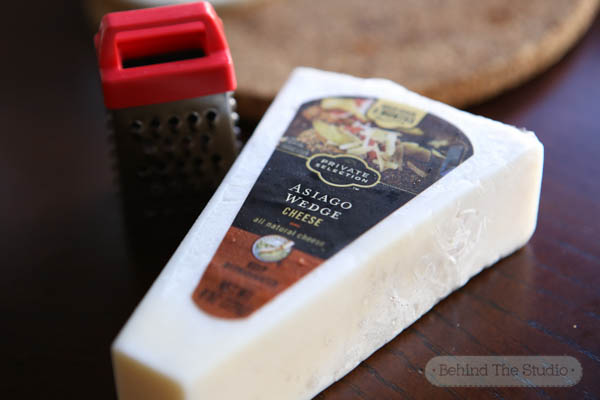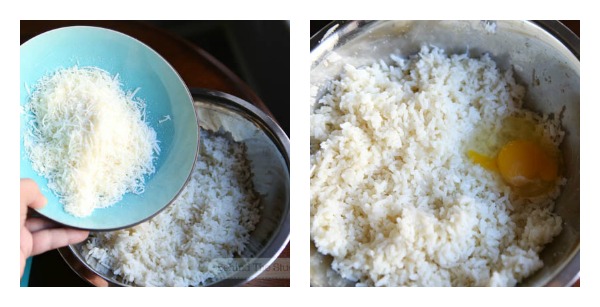 Blend it all together until its nice and sticky. Be careful not to add the egg while the rice is too hot or you may have scrambled eggs in your rice, and you don't want that. A nice, sticky, messy mess is what you want.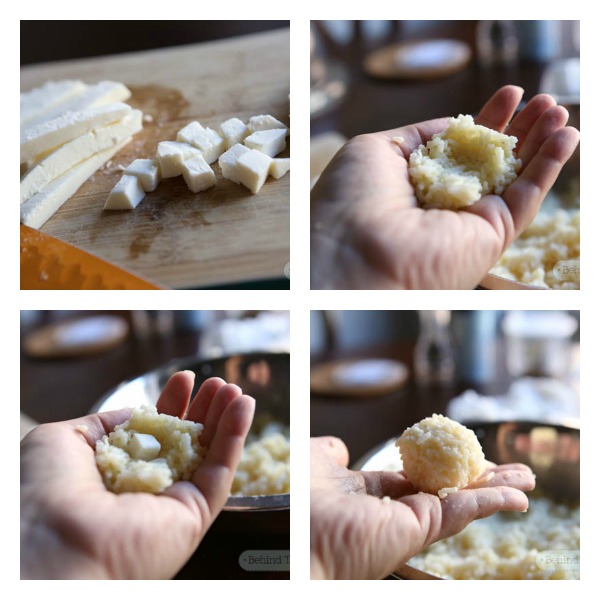 Grab a little handful of the rice, and put a little piece of the mozzarella in the middle. Form it into a sticky rice ball. Now its time to get it ready for frying, and that's where you need the other 2 eggs and the breadcrumbs. Lightly beat the eggs in a bowl and dip the rice ball in the egg and then coat it in the breadcrumbs. Set it aside until you have the oil in the pan nice and hot.

When the oil is nice and hot (med to med. high) drop each ball in the pan Keep an eye on them so they don't burn on one side! Fry until the outside is brown and crispy.

Serve with marinara sauce for a delicious appetizer!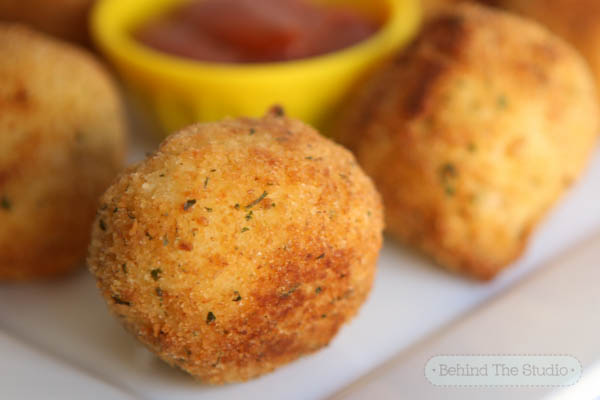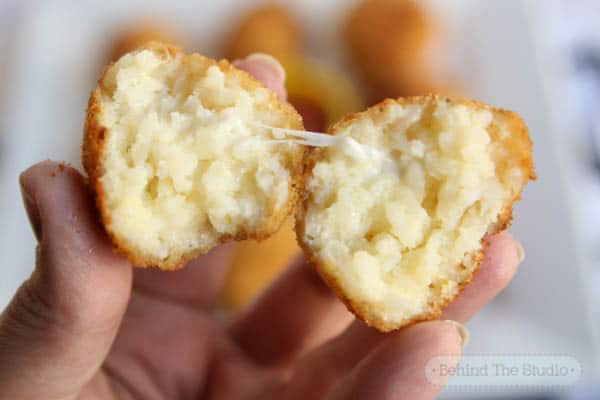 Learn more about Minute® Rice and all their products they have available, including their treasure trove of recipes!
This is a sponsored post written by me on behalf of Minute® Rice.