This shop has been compensated by Collective Bias, Inc. and its advertiser. All opinions are mine alone. #WarmUpYourDay #CollectiveBias
Ever since I became a mom, weekend breakfasts for the family has been something I love to make for everyone to enjoy. There's something about sleeping in and staying in PJ's while you sip coffee and get food cooking that makes me happy. Our weekend breakfasts consist of the usual staples like scrambled eggs, pancakes & toast, only this time I added some extra special sweet rolls by Pepperidge Farm.
I also chose to make some chocolate crescent rolls too – they looked too good to pass up when I was doing groceries at Walmart last!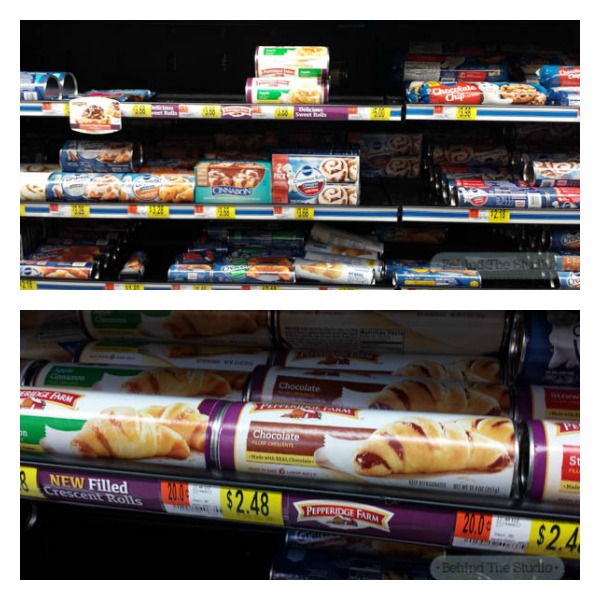 So the conventional way says to bake them in the oven… I decided to try a different way, and got my waffle iron out to try a new & unexpected way to cook them. As it turns out, they are ready in no time because you don't have to wait for the oven to preheat or the 15 minutes of baking time they require.
Once I popped the can, I removed the contents which was 4 rolls, apple glaze and sugar glaze. I flattened each roll slightly and placed it on my waffle iron and closed it. Since I wasn't sure of the cooking time, I checked it after 2 minutes and it was nicely browned – that's what you're looking for.
Then of course there was those chocolate crescents… I didn't forget those!! I baked them as directed on the package. Sometimes its fun to assemble these – great fun for kids to help with too.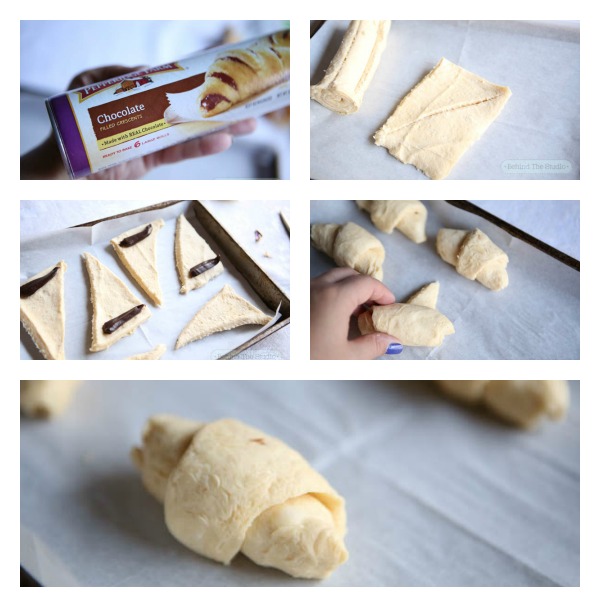 Then after 18 minutes of bake time….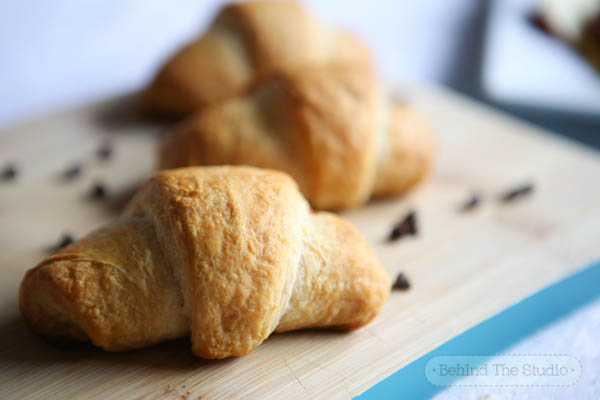 Irresistible chocolatey goodness!
Back to those apple cinnamon sweet rolls turned waffles… After they came out of the waffle iron, I spooned out the apple glaze in the center and drizzled with the white icing glaze. Because they were so warm still, the glaze and icing melted slightly making it ooey-gooey.
This went really well with some Florida OJ too!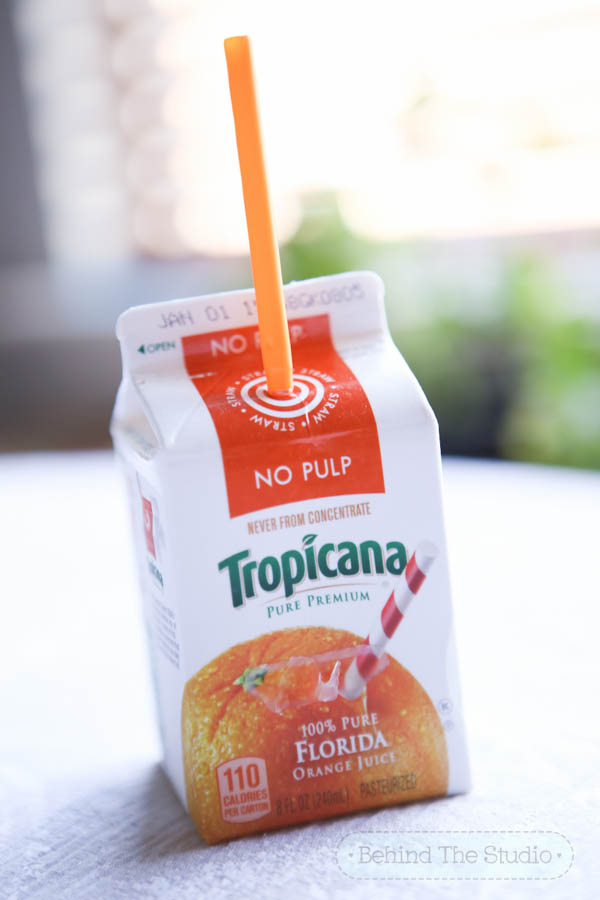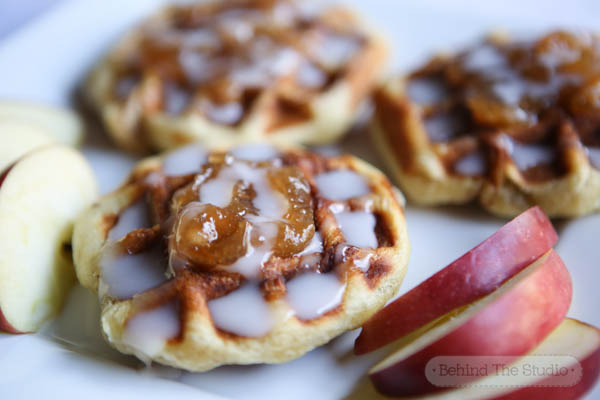 What are some of your favorite breakfast traditions? I'd love to hear about them!