This shop has been compensated by Collective Bias, Inc. and its advertiser. All opinions are mine alone. #MyBrothersSalsa #CollectiveBias
One of the wonderful things about living in Texas is definitely Tex-Mex food. It's a whole thing on to its own, and you will not find this branch of Mexican food anywhere else on the planet. Since my husband is born and raised here, Tex Mex food holds a special place in his heart.
My mother in law has taught me a few of her recipes, particularly the ones my husband likes so I can make them at home. Using a new brand of salsa I found at Sam's club called My Brother's Salsa, I was able to make this easy tex-mex potato dish that he loves. I was happy that it came in a set of 4, so I had the option of putting a different spin depending on the salsa I used.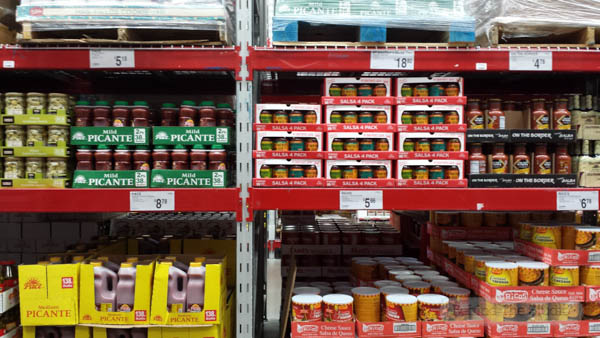 The 4-pack includes:
Original Mild, Med, Hot
Black Bean & Corn Mild
Fire Roasted Med, Hot
House Med
I chose to go with the original one for my first try.
They're only offering this 4-pack at Sam's Club for a limited time – check and see if they have it available in your area. Its perfect to give as a gift for the holidays because there's even a built-in name tag and its boxed up in a nice package! Good for gifting to give to a party hostess, teacher or neighbor – Everybody loves salsa, so you can't go wrong. Each jar has a recipe printed on it to help give you some ideas on how to use it creatively in a dish. See the entire recipe list on their website. Only an all-women owned company thinks of things like this!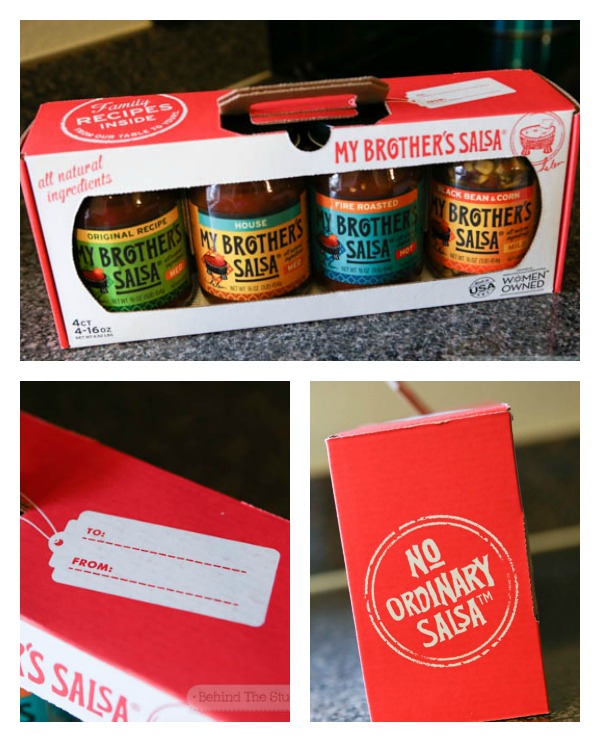 First, I boiled 5-6 medium sized potatoes until they were tender, drained the water and let them cool for awhile. You can either peel the skins off or leave them on depending on your taste.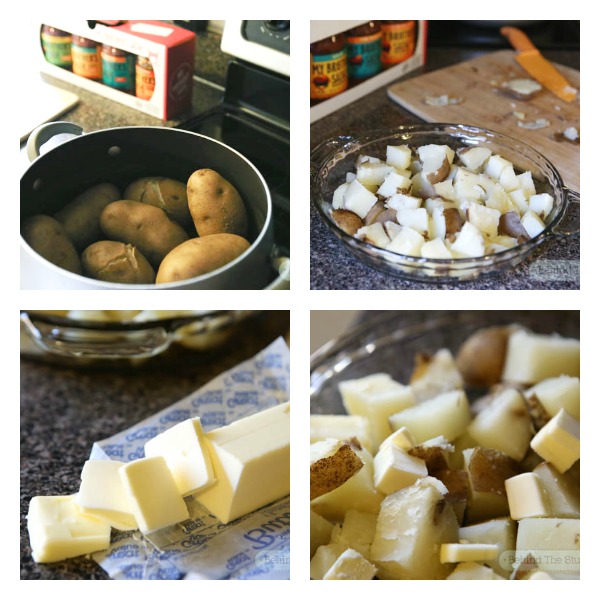 I chopped them into chunks and lay them in a baking dish.
Once the baking dish was full, I used about 1/2 stick of butter and scattered small dabs of butter all over the potatoes.
Then comes the salsa…

Then I topped it off with a couple of handfuls of Mexican blend cheese, and placed it in the oven @350F for about 30-40 minutes. Sooo yum!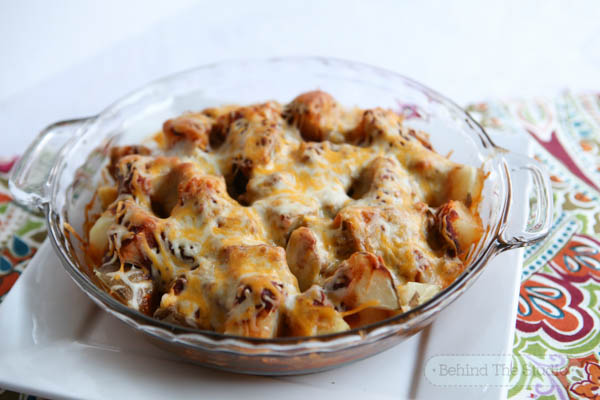 Have you ever cooked with salsa as an ingredient? What would you create with salsa?