This shop has been compensated by Collective Bias, Inc. and its advertiser. All opinions are mine alone.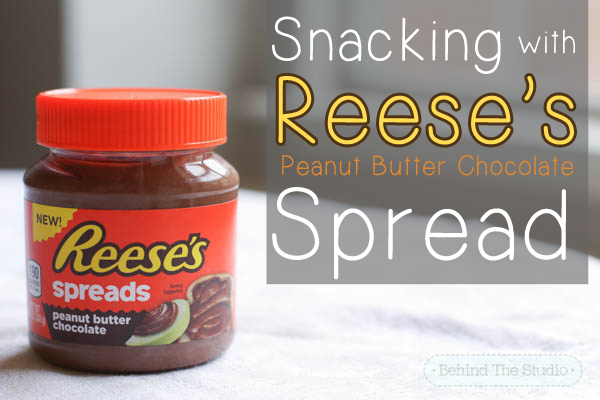 One of my favorite midnight snacks I've always loved is peanut butter and jelly on saltine crackers with a cold glass of milk. As of lately, its become a nightly craving! So to change it up bit, I decided to start using Reese's Spreads instead of straight up Peanut Butter like I normally use. This spread is a little different – think of it as chocolate peanut butter! I was turned on to it when I visited Walmart and got to see it for myself.
It took me a few seconds to finally spot it amidst all the other peanut spreads out there, but there it was right in the middle with the familiar orange packaging.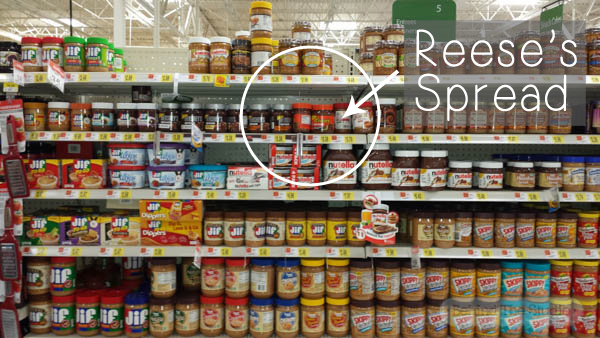 Its so different from what most other peanut butter spreads are like – rich, chocolatety and nutty all rolled into one. i began to also think of all the ways this could be put to use in recipes! Ooooh the possibilities are endless! I started by trying it on my favorite peanut butter and jelly crackers that I like to munch on at night.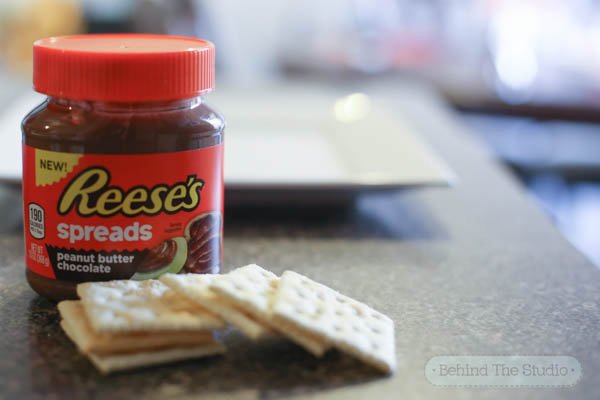 So with a fresh box of saltine crackers, I spread a little love on each one before I top them with jelly. Its much darker than the typical light brown color that peanut butter is.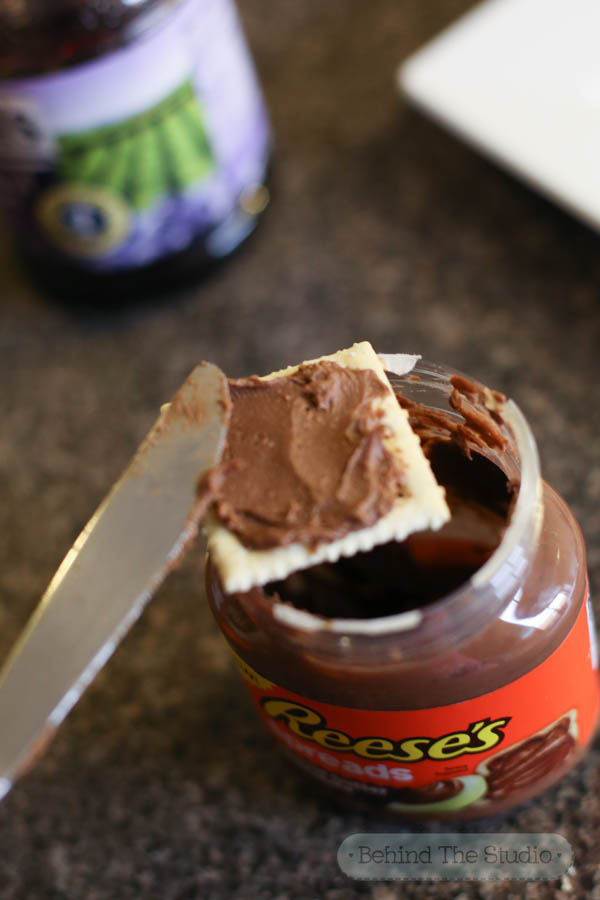 Then I topped each one with a small amount of grape jelly, and poured myself a nice glass of milk to go with it….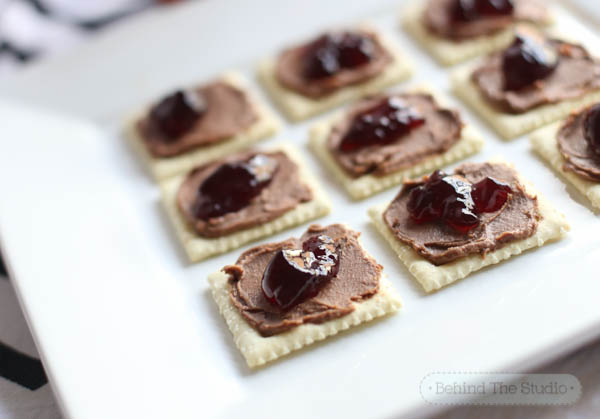 No words needed.. Do you understand why this is my favorite snack ever? I like to enjoy these after dark with a big glass of milk when JP and the hubs are both fast asleep and watch my favorite housewife franchise on bravo. Don't judge!
Wanna give it a shot? Enter in the giveaway below to try and win a 50$ Walmart giftcard, Reese's branded apron, Reeses's spreads & complimentary Reese's spreadable items
#AnySnackPerfect #CollectiveBias