One of my favorite things to enjoy in the morning is having my cup of coffee. Now granted, with a child, having that cup of coffee the way i'd like to have it is a complete fantasy as opposed to how it really goes down in the mornings.
I could dream and say that I wake up to the smell of freshly ground coffee coming from the kitchen, while my personal chef prepares my gourmet breakfast, but unfortunately, Im not a real housewife of Beverly Hills – I'm a real housewife of Wylie, Texas. Instead, this is what really happens:
Wake up
Make JP some cereal, toast and cut up fruit
Feed the dog
Feed the cat
Brew my coffee
Enjoy 3 sips before having to let the dog outside, get JP sit back down & finish his breakfast and get his schoolbag and lunch together before taking him to preschool.
So once I had him dressed and the whole family settled, fed and potty'd (myself and dog included) my coffee that I wanted to sip on while I woke up slowly was now going cold.
*sigh*
So I decided to carve out some 'me' time to finally sit and enjoy my cup of coffee without any distractions after coming home from dropping JP off at school. There's something about getting to read my emails and sip my coffee in peace that makes me happy.
I decided to take back my mornings with Seattle's Best, because they are offering 1.50$ off coupons for taking their quick 1 question survey. I used it when I went shopping at Walmart to purchase a few staples I needed for the pets. All they want to know is, "What do you do to take back your mornings?"

Apparently, I'm not the only one who wants to make their morning awesome, their own way!

So here's what I did to make MY morning awesome. It started with a bag of level 4 ground coffee from Seattle's Best that I made a fresh pot of…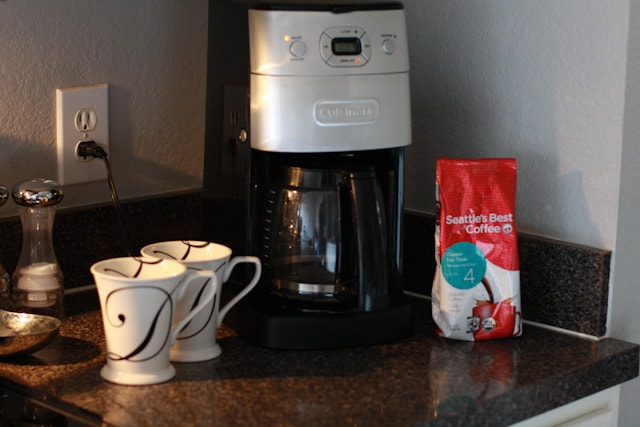 I also went ahead and toasted myself a couple of authentic Montreal style bagels. These bagels deserve a blog post all on their own for being as delicious as they are. There is no equal or substitute for these bad boys. They were flown directly from my hometown of Montreal, Canada by my sister who visited me last week. I keep them in the freezer and enjoy them when I want a special breakfast! Today was that day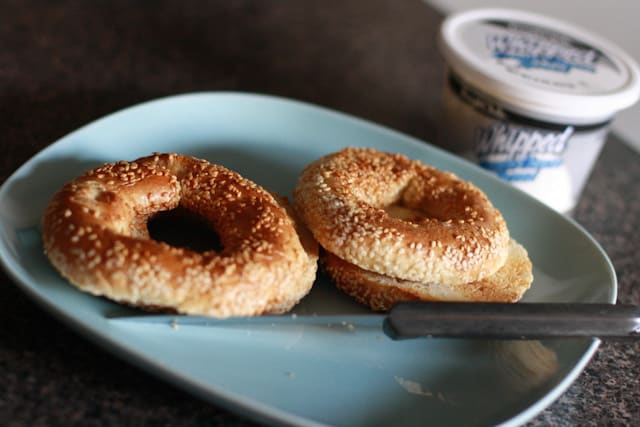 Sooo yum! It's my favorite food combination of all time – I could seriously live on a diet of bagels, cream cheese and black coffee.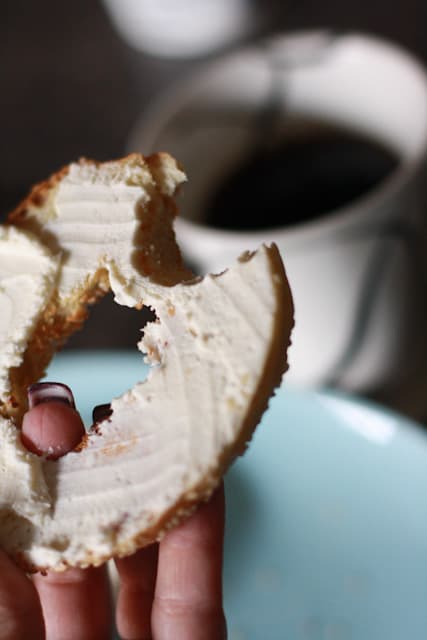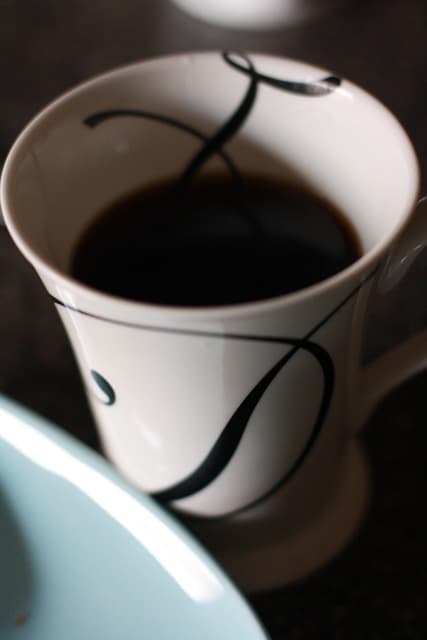 It was the perfect remedy for taking back my morning, and actually enjoying it. I'm not usually a very cheery morning person, but coffee and bagels usually helps lift my grumpy morning mood. This is why coffee every morning is an absolute must for me!
I am a member of the Collective Bias®  Social Fabric® Community.  This shop has been compensated as part of a social shopper insights study for Collective Bias®  and Seattle's Best Coffee #cbias #SocialFabric