I may not have a baby – yet… But I do have a small child.
Although he may not need the same amount of supervision when he plays in his room, as opposed to a 15 month old, sometimes he can get a little carried away! This is why I love using my new Motorola MBP36S video baby monitor – it helps me keep an eye on him to make sure he's having fun and not jumping on the bed or tearing down the curtains.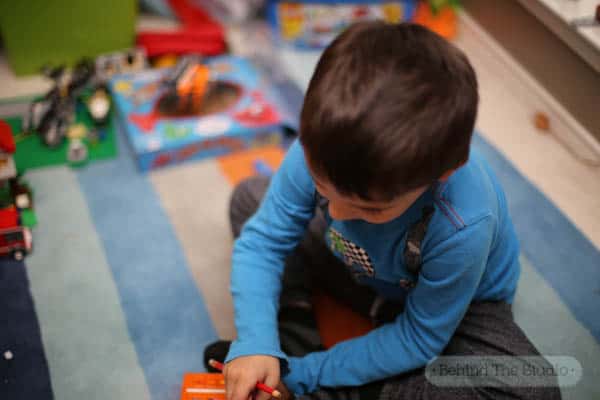 Normally a video baby monitor wouldn't be necessary, but all of a sudden he has begun a new trend… He now likes to play in his room and shuts the door. No matter how many times I open it when I pass his room, when I look up its closed again! There's just something about him being behind a closed door that drives me a little nuts, so this monitor has been a blessing.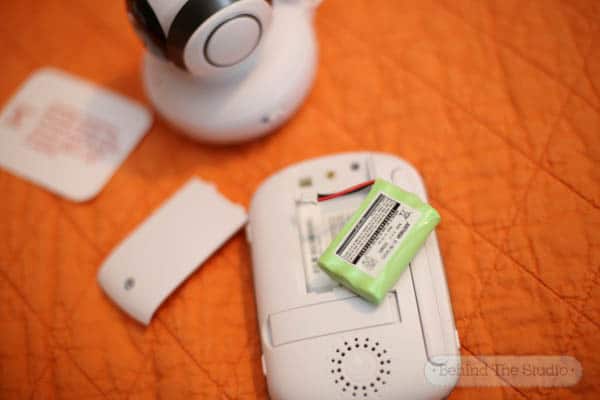 With really awesome functions like a little color TV monitor with a rechargeable battery that you can take within a wide range around your home and even outside! Daylight will show a color picture, and at night the infrared night vision kicks in to give you a clear picture of what's going on. There's even a room temperature monitor, a choice of 5 lullabies and my personal favorite – crystal clear two-way communication. Essential for when little JP decides that since mom has left the room, he can get out of bed and play with his toys even though he's supposed to be sleeping. All I do is hit the mic button and tell him to "get back in bed!!" Love it!!
What's even better is that this system is expandable up to 4 cameras! You can get the starter baby monitor set at Walmart and also you can buy extra cameras for this model too! Simply google the product serial number and you'll find several retailers that carry it – Model: MBP36BU. You will be able to have a split view of what's going on in each room, so when baby arrives at the end of March, I'll be able to keep up with both my kids and make sure they're playing safely by day and sleeping soundly by night.
I was selected for this opportunity as a member of Clever Girls and the content and opinions expressed here are all my own.