This post brought to you by LEGO. All opinions are 100% mine.
Each year, I always make up some christmas cards to send to family and friends, and it's exclusively been JP's smiling face on it each year. Granted, it's cute to use your kid(s) on your Christmas cards, but I think it's time for us to have a little change this year from the usual. After all, if it's a Christmas card, shouldn't it include the whole family?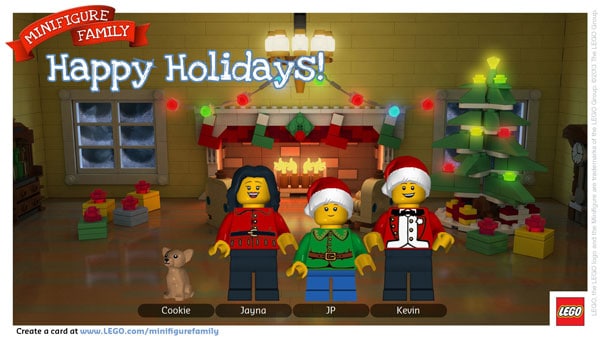 So this year, in the interest in keeping it fun I made a digital Christmas card through the LEGO Minifigure Family card generator. It's a cool new site for the holidays that allows you to build and customize your own lego minifigure on your personalized Christmas card.
The combinations are endless to make each minifigure your own, and you can add adults, children and pets. You can even change the background to look like the inside of a cozy living room.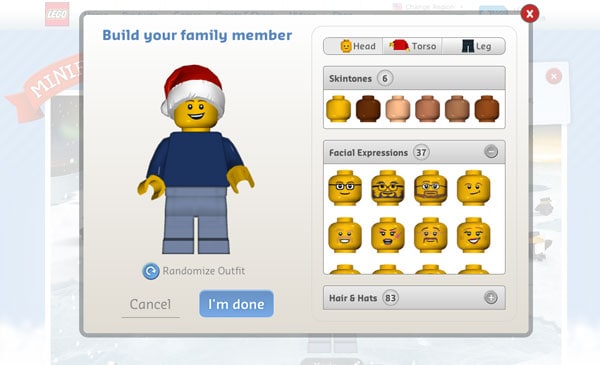 It was a fun little break in my day to stop and click through all the options that were available to make a card cute. It's even easy enough for little kids to click through and create their own holiday minifigues! Once JP caught on to what I was doing on the computer, he immediately had to come find out what it was all about. When I finally completed all the customizations, the card generator created a jpg file for you to download or share on your social media channels. I was so thrilled to have the option of downloading it and saving it for a later time.