This post was sponsored by New York Life. Find out how New York Life can help you and your family Keep Good Going by visiting newyorklife.com/keepgoodgoing
When I was growing up, my long term interests for a career were all over the place. I didn't know if I wanted to be a vet or computer programmer or commercial pilot or a photographer – or… and the list goes on! Anyways, what I'm trying to say is that I really didn't know what I wanted to do until I received my very first computer loaded with graphic editing software. That gift really helped guide me into the right discipline to study and I enrolled in a local college to learn more. This is where I developed my passion for graphic design and soon after, my art prints were born.
It didn't happen overnight, there was alot of people along the way that helped guide and inspire me into what I'm doing today. Just like this kid in the video entitled "My Uncle's Gift" depicting a boy who was inspired by a gift from his uncle, I too was inspired by receiving gifts that inspired my creativity from family members.
"Keep Going…" and "Don't Give Up" were said plenty of times along the way, and inspired a whole line of inspirational art prints that I sold for some time on etsy.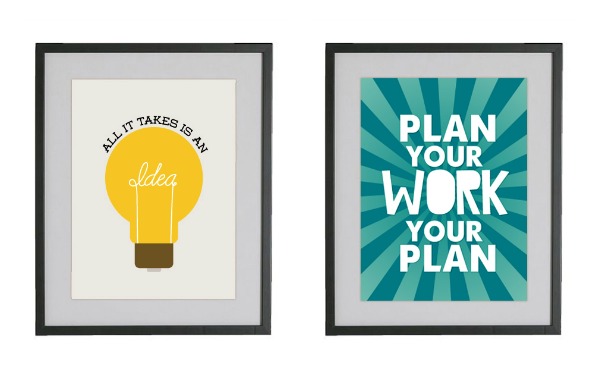 It pleases me to know that these were also a couple of my best sellers until I stopped simply to put more focus on my blog and my family. Perhaps these inspirational words will inspire back into doing art prints again.. Who knows, right?
Have you ever had anybody inspire you as a child? I definitely want to keep the tradition of this going, because when you keep good going in your community, eventually good will come back to you – just like karma. Learn more about how New York Life can help you and your family Keep Good Going