This is a Sponsored post written by me on behalf of Sam's Club. All opinions are 100% mine.
Being a new mom is tough work – looking back, there was so much to adapt to, and not enough time to ease into it gently! When you're new to the whole mom thing, you're just kinda thrown into it as you figure out everything on the way down. Don't you just love that it's one of the most important jobs in your life, and there's no school or training for it? Anyways, the good news is, every year there's new and more interesting things on the market to make being a mommy so much easier, and cheaper for us moms who choose not to breastfeed. I fell into this category when JP was an infant, so it was important that we found something reasonably priced that worked well for us. Turns out, SIMPLY RIGHT™ Baby Care Complete® from Sam's Club can save you tons of money! See how much you can save in a year's time by switching from the popular brand name baby formula.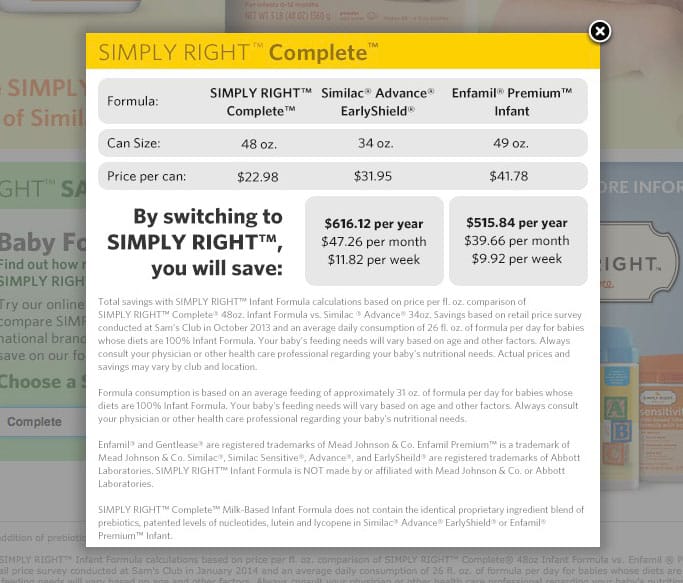 One of the things that vividly sits out in my memory of late night feeding time, is my baby boy wailing and flailing his arms while bouncing and cooing to him and simultaneously mixing up a bottle of formula. What's really nice about the new SIMPLY RIGHT™ Baby Care Complete® from Sam's Club is that it's perfectly designed to use with one free hand, while you hold baby in the other arm. Who am I kidding…? For most of the first year, I nearly did everything 1-handed!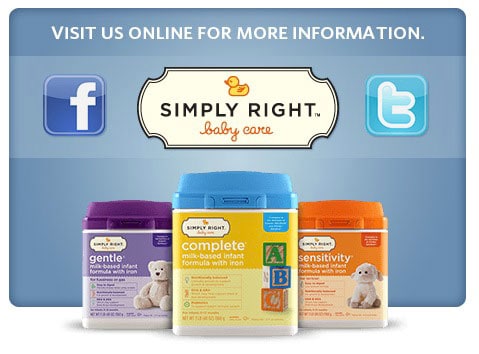 Between the easy pull tab to remove the foil seal, the scoop sits right in the top part of the dome. There's even an edge to level off your scoops so you get the perfect amount of fomula each time you use it. SIMPLY RIGHT™ Baby Care Complete® from Sam's Club is Clinically proven to support growth and development, now with Lutein for brain and eye health. See for yourself in this short video!