Okay, so maybe I didn't feel like editing pictures last night after trick or treating…. Better late than never!
It was amazing to see the difference between this year and last year. He seemed to know exactly what to do, and tore off with all his little buddies.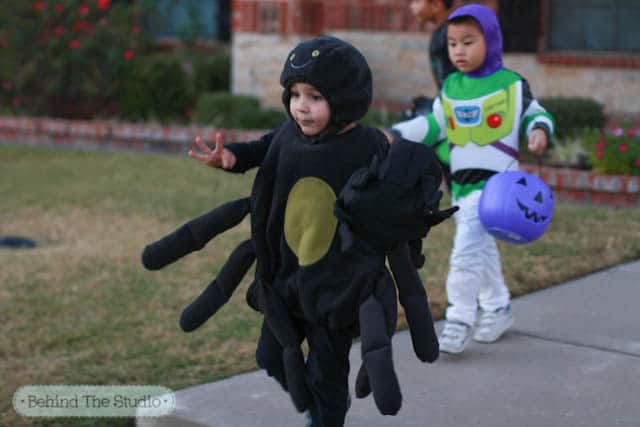 JP decided that he wanted to be a spider for halloween (we're talking early September, here) only because he saw it in the PB Kids catalog. I flinched a little at the price tag, especially given that he would probably change his mind 100 times before halloween. Turns out, he stayed loyal to the idea of being a spider. He even sometimes likes to wear it to play in – I guess that's just stuff only 3 year olds can relate to!
We had a terrific halloween night trick or treating. Lots of candy.. Way too much candy!!