I've talked both here and here about my journey in helping teach JP the value of a dollar. It's been a slow-go, but atleast I feel like our money talks actually do sink in, because he'll reference things I mention just out of the blue. I've always fround that the best way to get through to kids is to make the topic in which you're teaching into a game – so they don't even realize that they are *gasp* learning.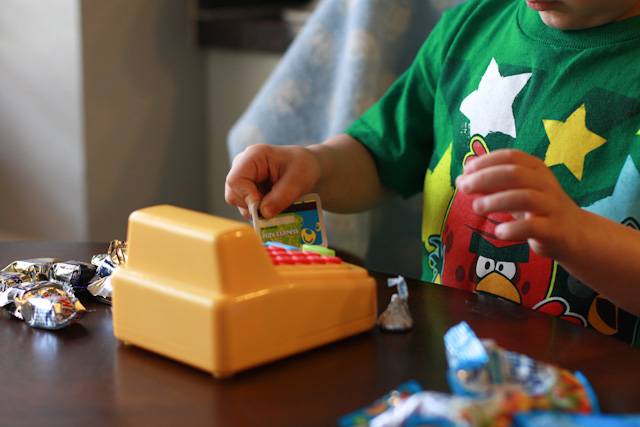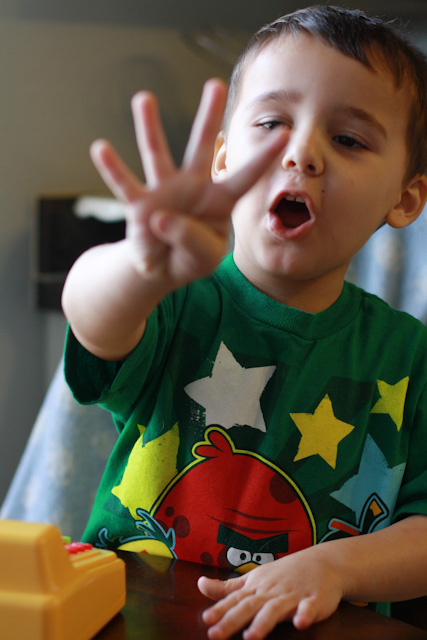 "That will be four dollars, mama!"
JP's new favorite game now is playing store – and I'm beginning to think it has a lot to do with all the talks we've had about money. This weekend, we played store and my job was to play customer while he mans the cash register. He really likes to open the till because it makes that really nifty 'ding' sound, and that's when he thrusts his hand out and expects me to hand him the green bills.
He really likes to grab that money too!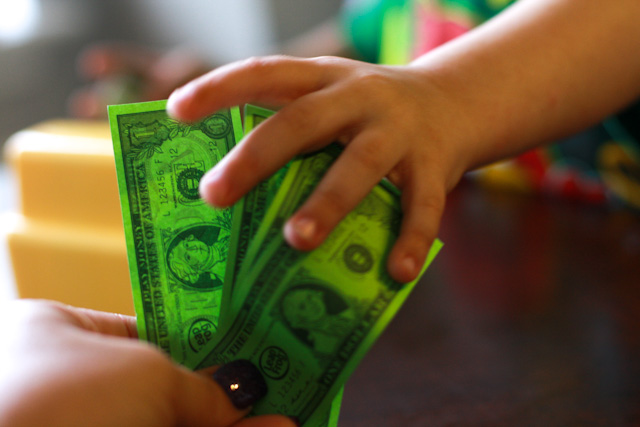 All of this money-business really came to light when  reading this article about women and finances. I'm every bit responsible for teaching JP about where it all comes from. I'm happy to have had the opportunity to worth directly with Genworth Financial, which opened my eyes to doing this activity with JP altogether.
It certainly is a learning experience for both of us – what's interesting for me is trying to see the world from JP's eyes to better understand they way he thinks.
Information for this post is sourced from Genworth Financial in partnership with the SheHeard Influencer Network.