This is a sponsored post written by me on behalf of Holmes Products. All opinions are 100% mine.
Remember that nifty 'smart' air purifier I talked about a few days ago? Well I'm back to announce to giveaway winner! Congratulations Betty – I will be emailing you more info about what I'll need from you. I sure hope this helps with your allergies!!
So far, I've been in love with mine because it quietly does its job in the corner along with producing cool crisp air to breathe. Since my dog is hairless, pet dander isn't as much of a concern as much as allergens. With a new baby joining the family in just a few weeks, I want to make sure that the house is as clean as possible.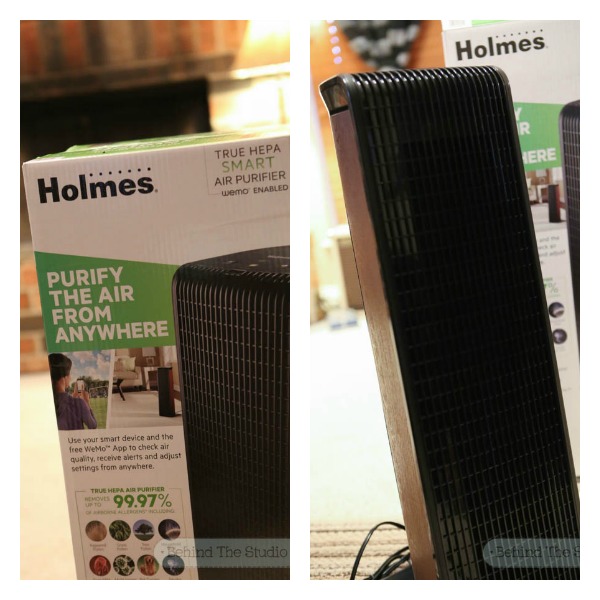 The sleek, black design on the Holmes® Smart Air Purifier makes it easy on the eyes for something that is a permanent fixture in the living room. It easily fits next to a plant or a large speaker and you hardly notice its presence while it captures up to 99.97% of airborne allergens. That's perfect when you want to keep germs and bacteria away!
I wouldnt classify myself as a lazy person, but because I've got the pregnant lady waddle going on, moving around has been abit of a challenge. That's why the 'app' part of this is my favorite! I can control exactly how I want my air purifier to run from the comfort of my ipad!