This shop has been compensated by Collective Bias, Inc. and its advertiser. All opinions are mine alone. #GiftingAudio #CollectiveBias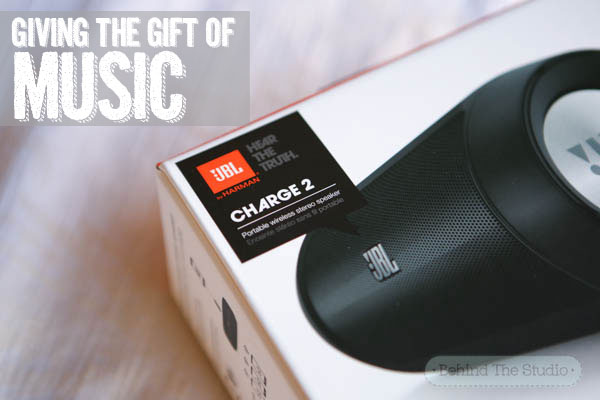 Isn't it fun to gift something to someone that isn't expecting to receive anything AND its something you know they'll jump up and down in excitement over? Last week I had the pleasure of doing just that, Thanks to the great folks over at JBL.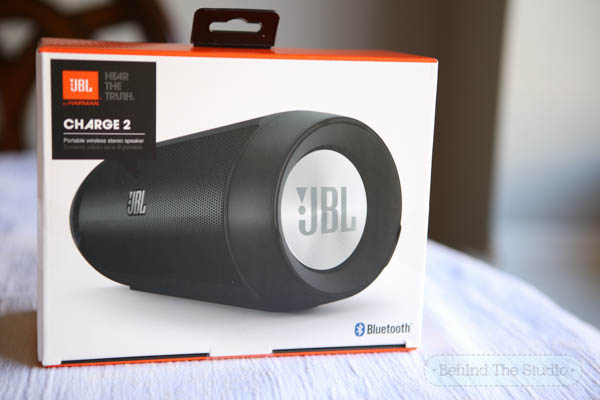 The JBL Charge 2 Speakers is a small, portable wireless speaker that can connect to your phone, iPad etc, and play the music you have on your playlists. Don't let it's size fool you – the moment I gave it a try to see what it sounded like it and it totally blew me away! I knew right away that it was the perfect gift for my husband.
As a longtime music lover, music major in college AND avid guitarist, I knew he'd be head over heels in love with this tiny little device. I decided to surprise him with it when he got home from work the other day. I didn't want to wrap it up, I thought it would be more fun to just say.. "I have a surprise for you!" and start it up.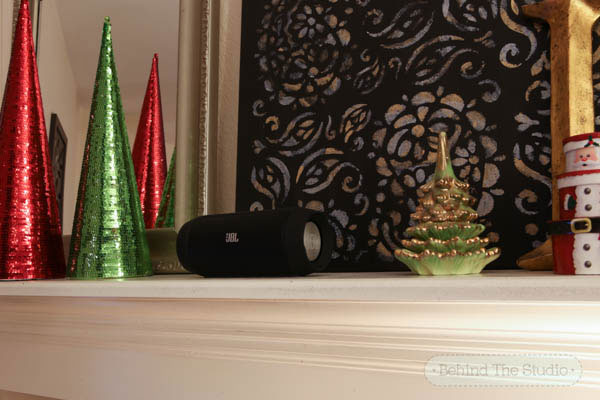 I placed it inconspicuously on our decorated mantel knowing that he wouldn't notice it right away when he got home. As soon as he sat down in his chair for his after-work unwind session, I looked over at him with a goofy smile and sing-song tone I told him, "I have a surprise for you!!" He shot me a confused look as if he was about to hear news he wouldn't like and that's when I started the speaker conveniently from my iPad, on the opposite side of the room from where it was located.
Blasting out "Jingle Bells" at top volume his face turned to that of surprise and shouted "What is THAT?" over the booming sound of the crystal clear music. Pointing towards the mantel at the tiny speakers, he immediately knew what it was and held it up to marvel at it. "Is this ours?" he asked with a big smile and I said, "No, its yours.. Merry Christmas!"
I scored some mega-brownie points there! That aside, it was a pleasure to give the man I love something I knew he would truly love and appreciate.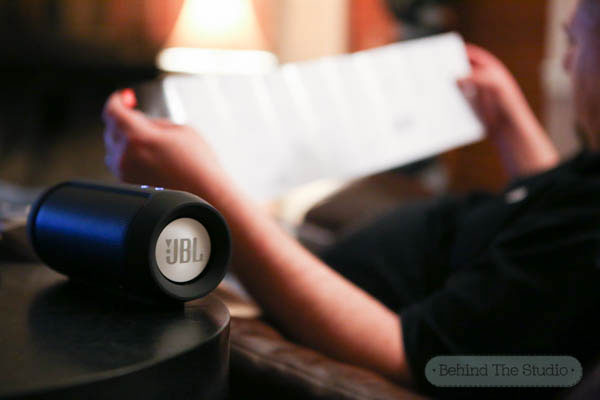 He spent the rest of his evening reading the user manual while playing his own favorites from his iPad. He learned that it was able to do so much more than just play music – it can also be a hands free speakerphone for your mobile AND charge it too!
Be sure to check it out over at JBL.com – they are offering FREE SHIPPING and returns for the holiday season. You can even choose it to be another color if you wish! There's also a handy dandy holiday gift guide put together by JBL so you can get a look at all their products based on your criteria.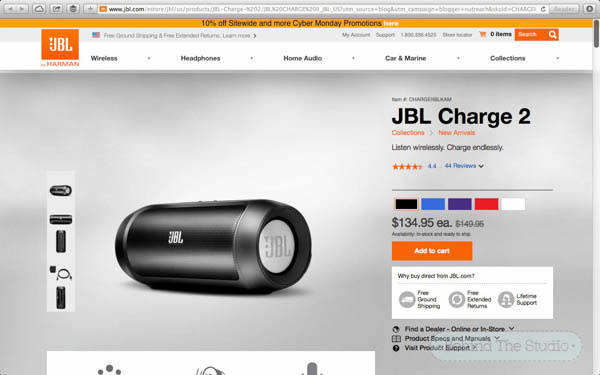 Do you have a music lover in your family? Try entering the giveaway below for your chance to win one!