This post brought to you by Cold Stone Creamery. All opinions are 100% mine.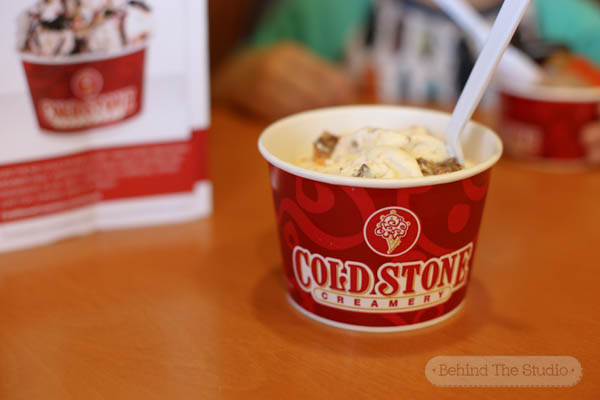 One of my all time favorite family outings is going to the ice cream shop to sit and enjoy a cool, delicious treat with family and friends. It brings back all that childhood nostalgia of being a carefree kid in the summer months when school was out – how I wish I could go back to that place!
Instead, it's my son's turn to enjoy those memories to look back on one day. That being said, I thought I should give him the best experience possible, and went to visit our neighborhood Cold Stone Creamery. I chose to go here instead of somewhere else because they use high quality ingredients and make their ice cream daily – on frozen granite no less.
Just look at that big chocolate grin!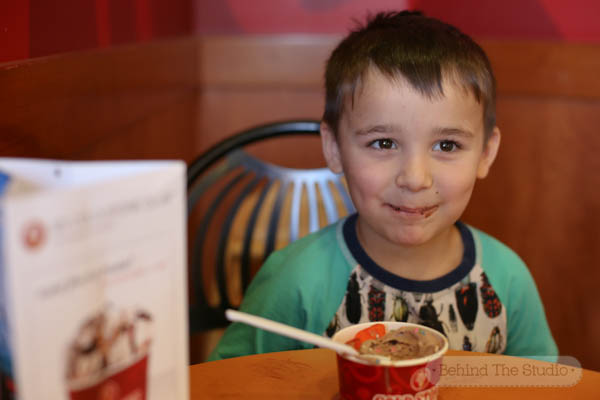 In my mind, there's something to be said for handcrafted foods, and I'll take my opportunity anytime to enjoy them. So when I heard that they had new flavors, like Oreo® Double Chocolate and Butterfinger® Caramel Crunch, I knew I HAD to try it.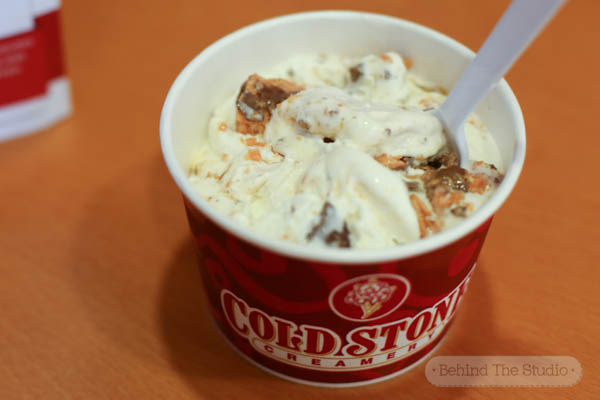 Since National Ice Cream Day is around the corner (July 20th) we thought it would be fun to celebrate by enjoying some new & tasty flavors. Ok, maybe I was just using it as an excuse – either way, I had to get my hands on some Cold Stone!
Cold Stone Creamery makes some of the most sinful ice cream Creations™ on the planet! Be sure to join the My Cold Stone Club for a special BOGO coupon just for signing up! Plus they will email you periodically to tell you about their special offers. Another way to stay in touch is to  Follow Cold Stone on Twitter.
So which of the summer Creations™ are you excited to try on National Ice Cream Day?