How was your father's day weekend? I hope everyone enjoyed spending time with their favorite daddies! As for us – we enjoyed a quiet day at home, and lunch with the family… It was a perfect summer day!
Since we knew Father's day was coming, I used it as an excuse to break out my card making stuff and made a handmade card with JP earlier this week. He had such good fun making a card with his mama!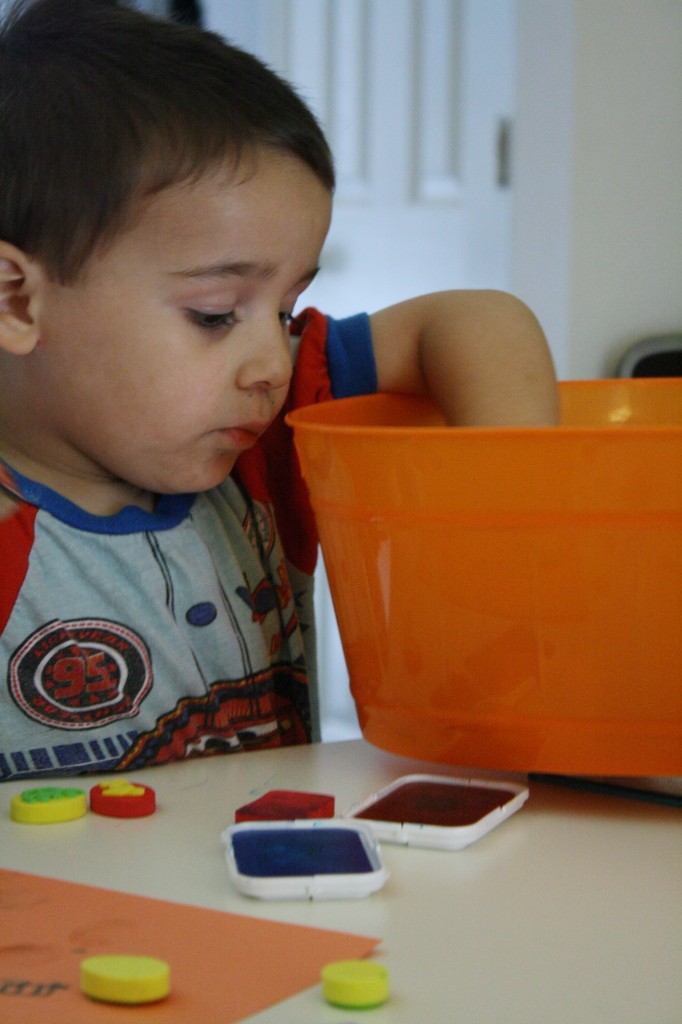 The only thing he truly made, was a mess – but still, he enjoyed getting to play with his stamps while I handcrafted a card… Then, we included it with our father's day present for the hubs…Of course, JP had to 'help' open it!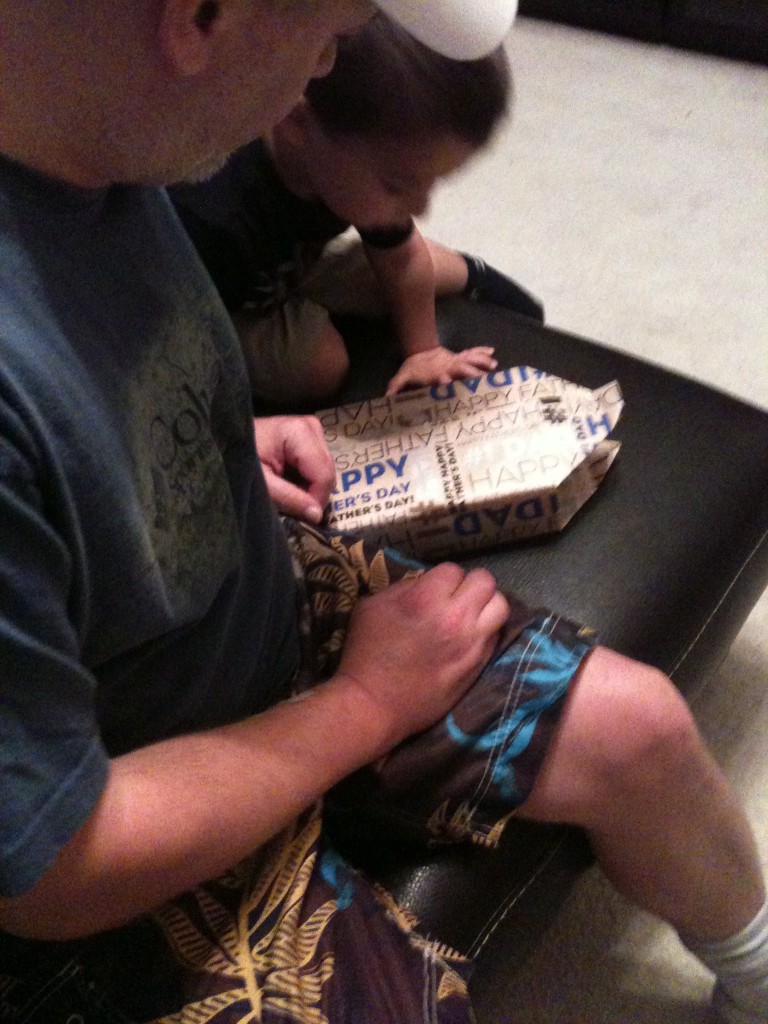 So what did we get him?
A Good Call bluetooth handset/dock for his beloved iphone!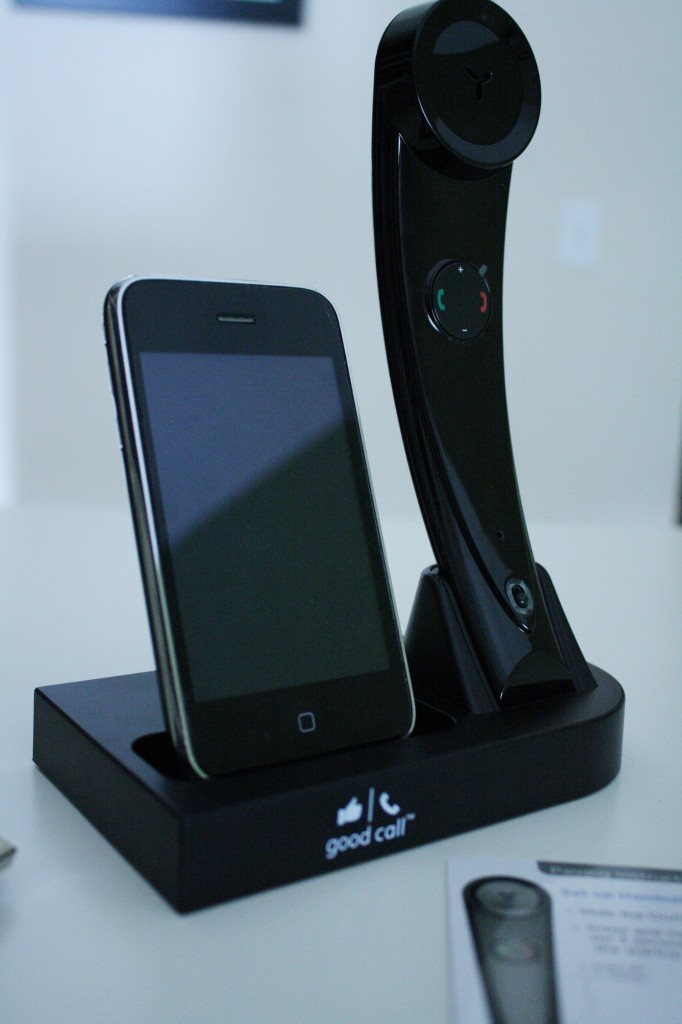 My husband and I are huge iphone users, and I don't think either one of us could survive without it. What's nice about having a device like this, is that it makes your iphone feel like a good ol fashioned plug-in-the-wall home phone. For many years now, we have both just had cell phones instead of a traditional 'home' phone line, and that's worked out fine for us. We've gown to adapt, and learned to keep our cell's at a close reach as it is our respective phone lines.
It's got this cool banana shaped cordless handset and it's all bluetooth enabled! It acts as a great 'home base' charging station as opposed to the wall charger.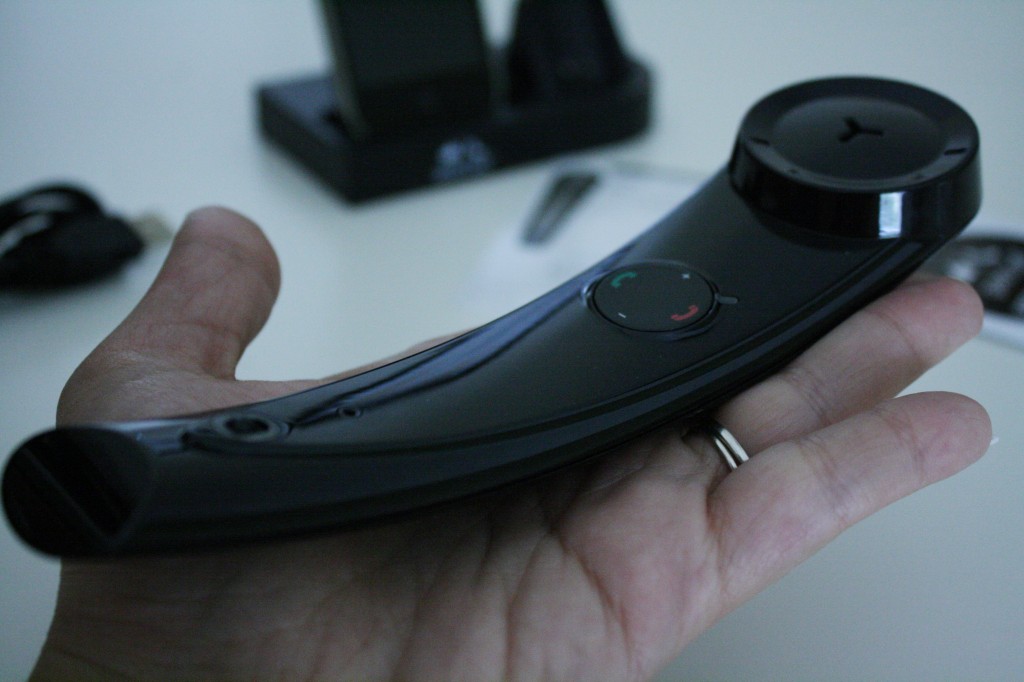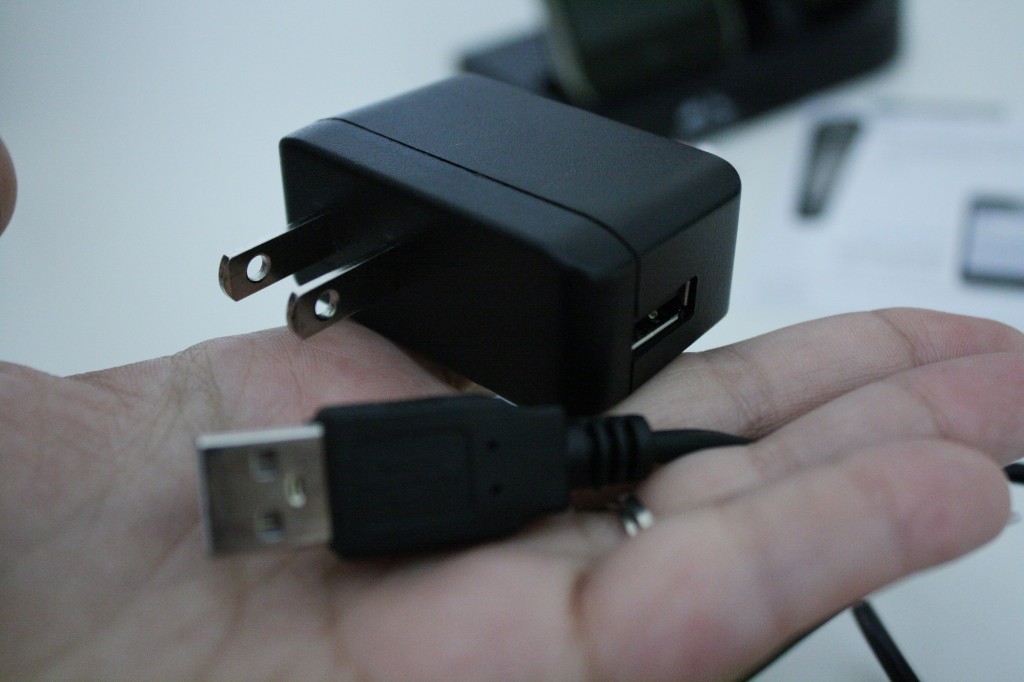 I love how the charging cord is alot like the standard iphone charger cord. You get a plug adaptor with a USB slot on it, so you could plug the base directly into your computer OR you can plug it in the wall – whichever is more convenient for you!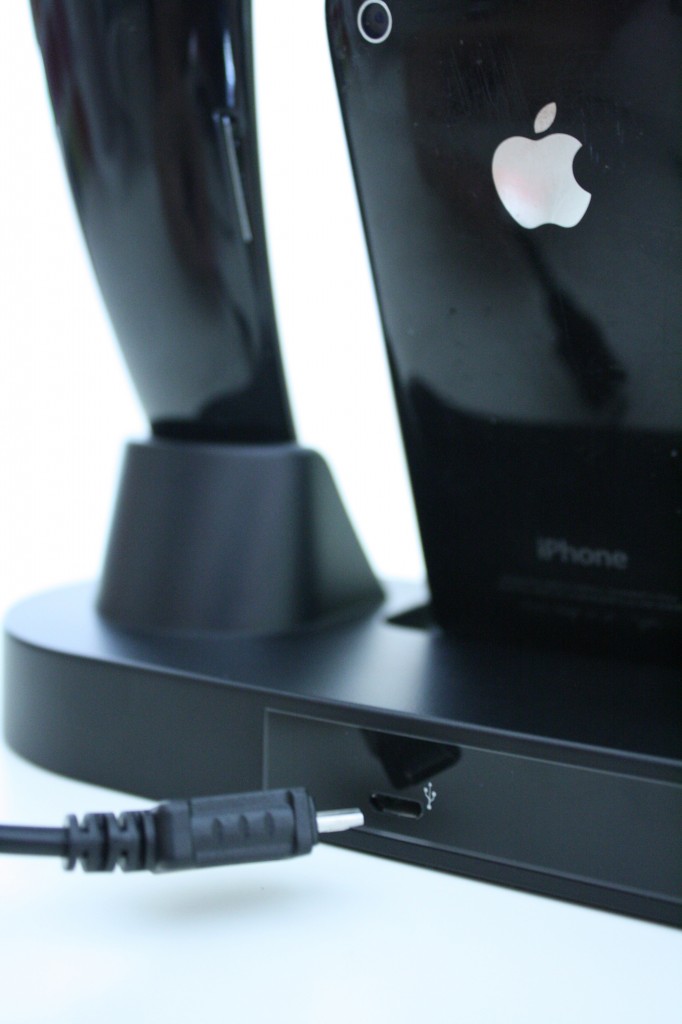 What's even better to know, is that if you have iphone 4′s (we only have 3g's) you can sync multiple phones to your good call! All the more reason to look forward to getting that iphone 4 in the near future! #GoodCall
Learn more about this product by viewing the youtube product videos
…So about that giveaway I mentioned…. I'm giving away 1 of these fab tech gadgets to one lucky reader, all you have to do is enter the rafflecopter giveaway below, and I'll be choosing a winner next Monday, June 25th. Good luck!!!
I am a member of the Collective Bias™ Social Fabric® Community.  This shop has been compensated as part of a social shopper insights study for Collective Bias™ and GoFusion #CBias #SocialFabric. All thoughts and opinions are 100% my own.