Did you know that consumercrafts.com is having a sale on all their basic crafting supplies?

I immediately had to see what it was all about – and to my surprise, there was lots and lots of great stuff for sale at deep discounts! I kept flipping through the categories, mildly interested in everything I saw until I came across this: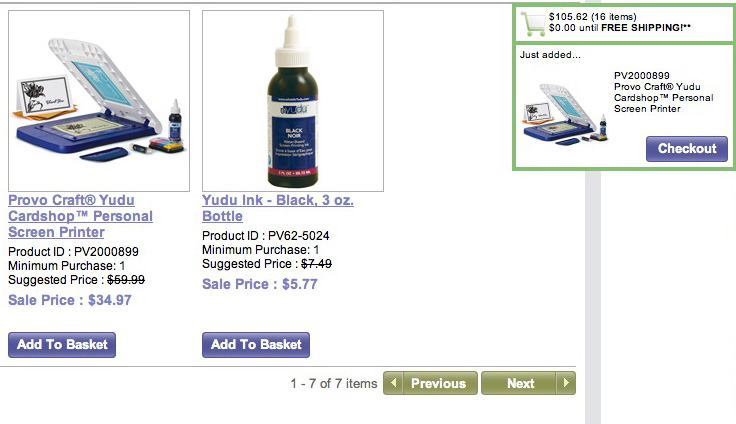 At half off, I decided to buy the Provo Craft Yudu Personal Screen Printer. It's only designed for a small area, but that's ok – I wanna see what kind of handmade cards I can make with this new gadget. I also got these awesome blank canvas buntings to maybe screenprint something on it..?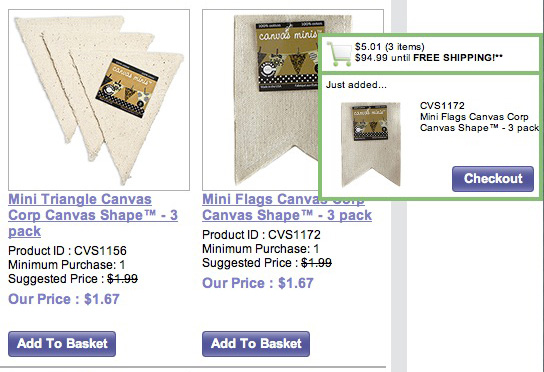 Handmade cards can be so fun – I'm so excited to get all the loot I ordered. I've got my fingers crossed that it will arrive in time for the weekend so I can send father and son off to go do something while I play with my new toy.
Ok, well maybe it wont exactly happen that way, but I can dream, right!?
Consumercrafts.com was super easy to click though to find what I needed. Craft store shopping is one of my favorite things to do – and I just recently found out it can be just as fun in your pajamas from the sofa too
I wrote this post as part of a campaign with Blueprint Social. The opinions in this post are my own.