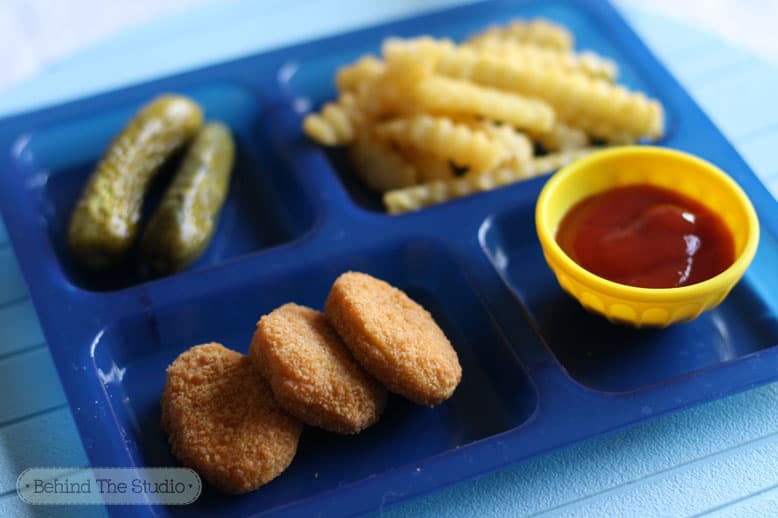 So this weekend I had the luxury of JP spending some time with his grandparents, which means I got to spend my weekend cleaning and organizing because that's what I always do before the school year begins. No weekend of organizing comes without a trip to Sam's Club to pick up some much needed snacks to prepare awesome school lunches with.
One of the things I made a point to look at while I was there were the Tyson Chicken Nuggets. After checking out the instore demo that was taking place this weekend, I was looking for more info on how to be a hunger hero with Tyson Champion for Kids because I heard that Tyson will donate 4oz of protein for every bag sold! Check out a demo in your area – There will be more demos on 8/29 and 8/30 from 11-2pm at select Sam's Clubs.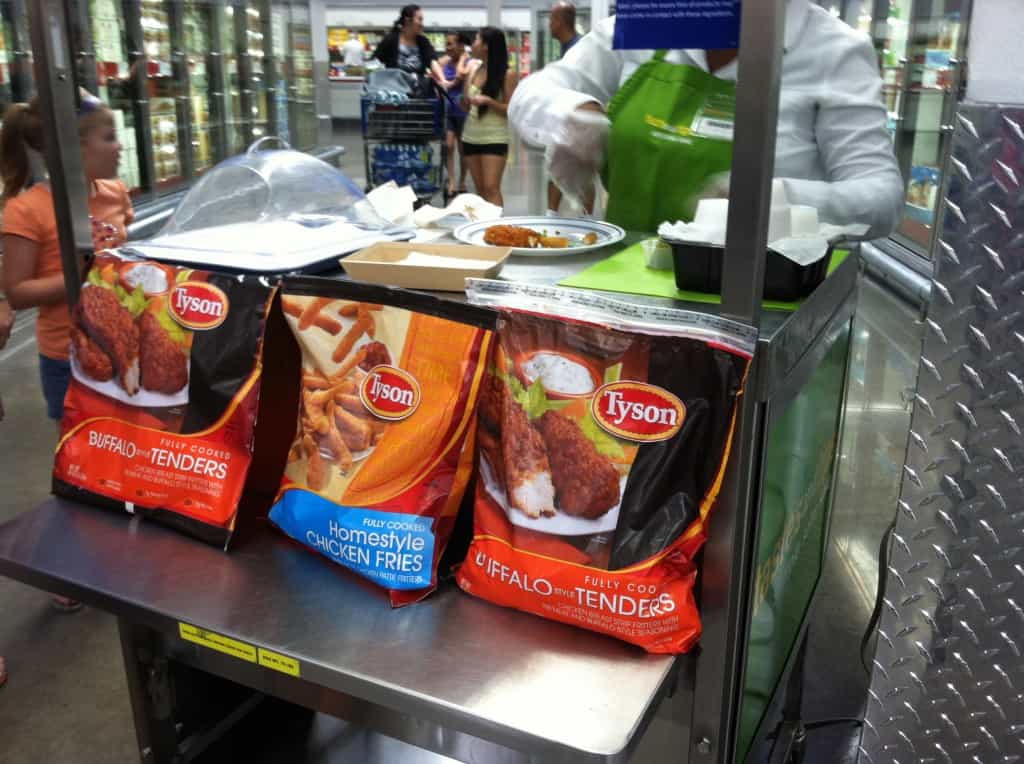 I love helping my community and Tyson products are deelish, so it was really easy to decide!
Not only that, Tyson products are so convenient to use with their easy-tear bag and ziplock seal.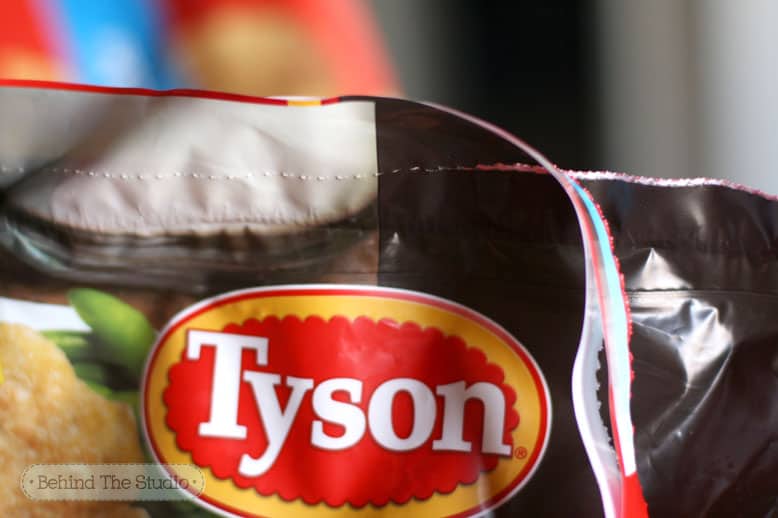 You even get an impressive amount of chicken nuggets for the cost! It's definately an ideal choice to purchase bulk items like this for a large family.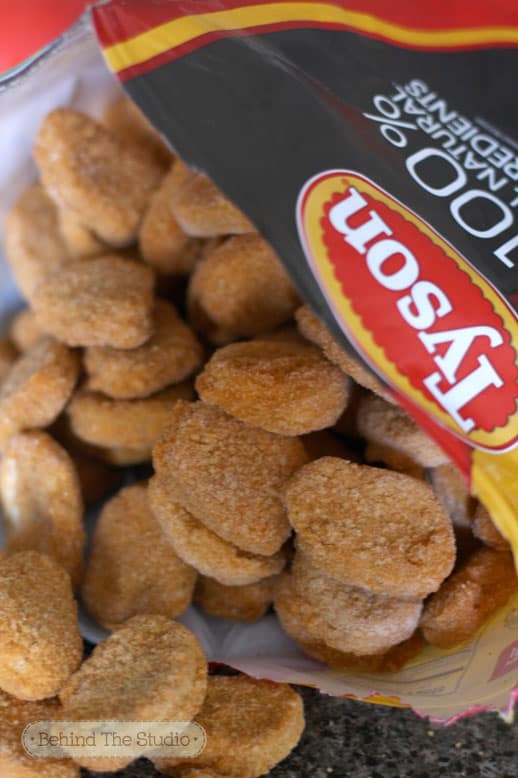 JP loved his chicken nugget meal and even had a method of his own for eating it…
First you dunk it in the mustard…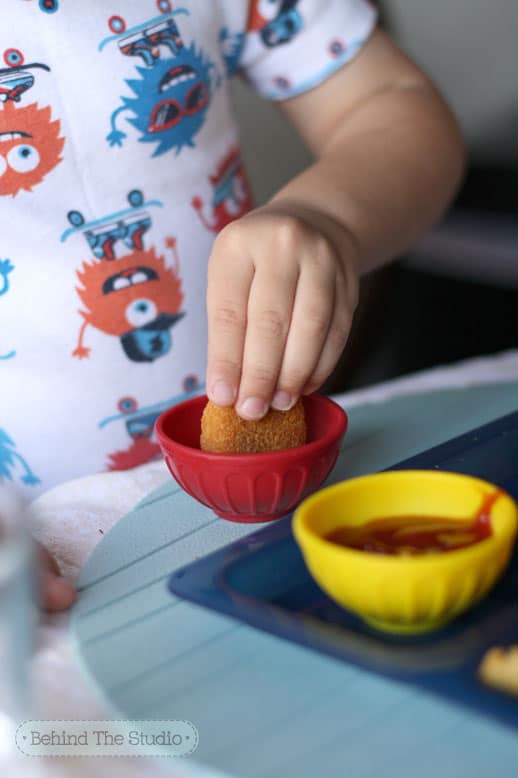 …Then you dunk it in the ketchup….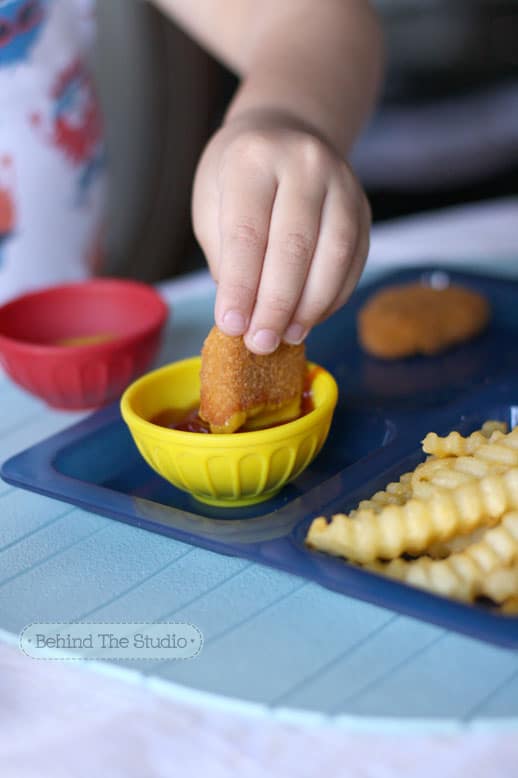 ….Then you get ready to take a big bite…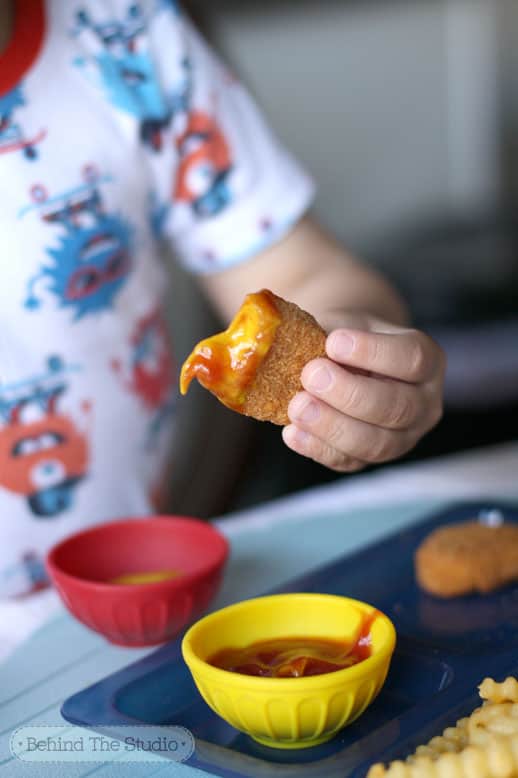 And then you eat!