This is a sponsored post written by me on behalf of Hot Shot® Insecticides.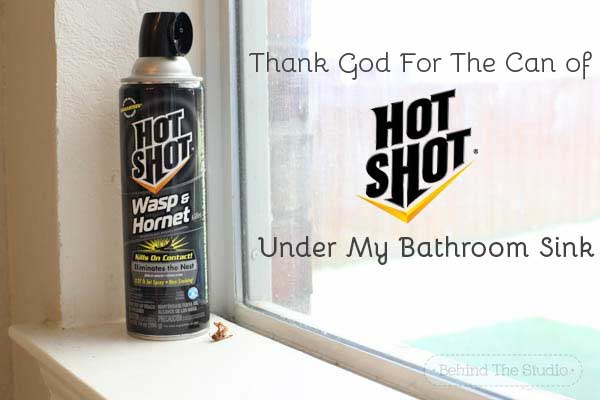 So the other morning when I was getting ready in the bathroom brushing my teeth, I hear a rustle. Then I hear it again. "Wait.. That's not right…" I think to myself, and I looked around the room to investigate. I don't see anything at first, but I hear it again – a gentle rustle, and it leaves me feeling uneasy because I have a sinking suspicion that there's a bug somewhere in the room with me.
I've talked before about my jumpiness when it comes to bugs, and I felt extra jumpy as I played hide and seek looking for where the rustling noise was coming from. Finally I spotted it within the blinds on the window!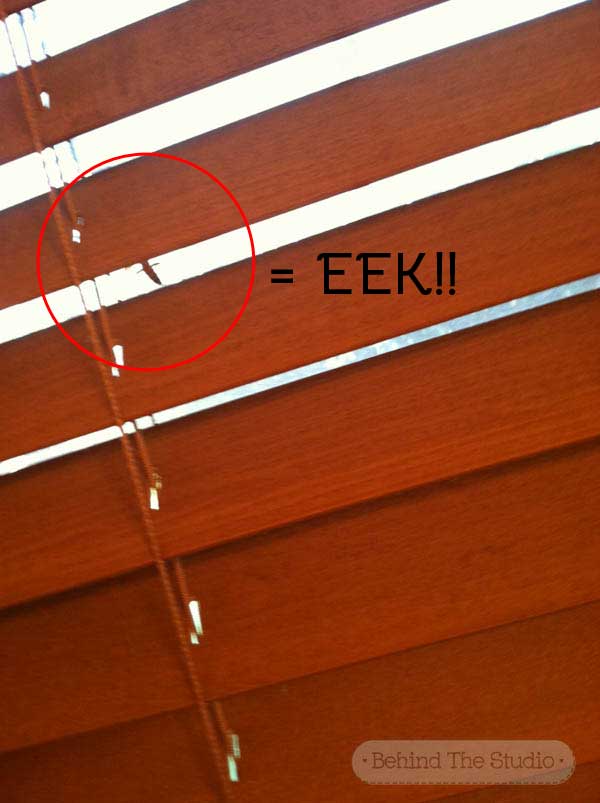 There it was! A big nasty wasp made its way into my bathroom. Maybe it has to do with the fact that the dreaded peach tree is on the other side of the window, or maybe it was just a coincidence.. Who knows! All I know is that I'm standing in my underwear poking at the blinds with my hairbrush and wondering how in the world I am going to handle this early morning snafu.
Then I remembered I had some Hot Shot® under the sink! I couldn't have been more thankful at that moment to have it within arms reach. It makes me feel like I should have a can of Hot Shot® under every sink, so you never have to run out of the room to get it and risk losing sight of the bug. So I closed the bathroom door, armed myself with my Hot Shot®, took a good distance from the window and let them have it! It was a little bit messy, but luckily the bathtub was right below the window, so it made for an easy clean up.
And my unwanted visitor… DEAD. Don't let bugs feel at home!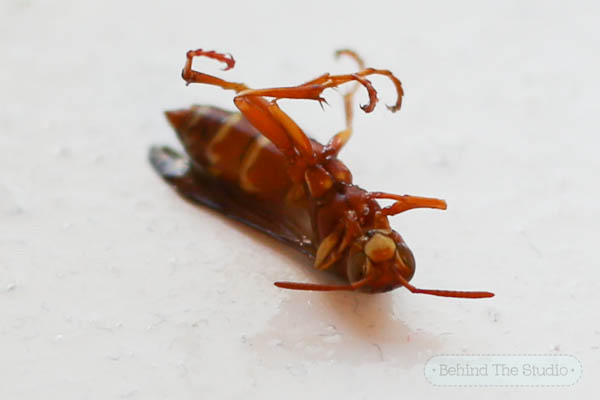 So creepy, it makes me want to run and hide!
Speaking of hiding places, do you have one you would like to share? If you do, enter it into the Hot Shot® Sweepstakes for a chance to win some awesome prizes! Each week, a winner will be chosen for a 100$ visa® gift card, and the grand prize winner will receive $1ooo American Airlines® gift card, $1000 Mariott Hotels® gift card and a $2500 Visa® gift card to spend on a trip. Read up on official rules here.
This is a sponsored post written by me on behalf of Hot Shot® Insecticides.