How was your Valentine's Day? We, like most couples with a small child spent ours at home with the entire family. It's really hard to get out when you have a little one! Plus, I just didn't feel like Valentine's day was the best day of the year to have my three year old practice his table manners at a restaurant – just sayin!… So we decided to save ourself the stress and have dinner at home this year. That doesn't mean it can't still be romantic – we just opted to eat our dinner a little later, after JP ate his dinner and was settling down for the evening (and a little help from my iPad went a long way as well).
Earlier that day, JP and I went to Walmart to find the goodies I needed to make our favorite special occasion dish – Angel hair spaghetti with vodka sauce and chicken cutlet. Yum Yum!! Of course, no romantic dinner is complete without a delectable dessert planned. As I passed through the Bakery section, I gave it special thought as to what we would have after our dinner.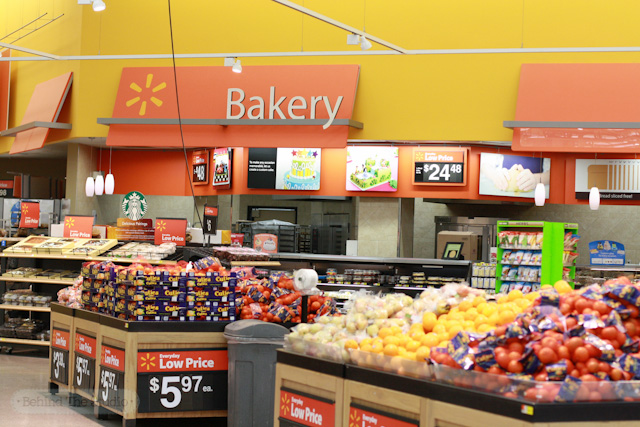 As I got closer in, I noticed signage for my favorite coffee in the whole world! Starbucks!!
We almost always enjoy a coffee or tea after dinner – it's my favorite time of day for the whole family to unwind together and I get the little boost of energy I need to get me through the rest of the evening.
We like really strong coffee, straight up and black. This was perfect for us! Plus there was something romantic about Caffe Verona – from the star-crossed lovers printed on the package to the name itself. It just exudes romance and I can't wait to take this home and try it – especially with chocolate!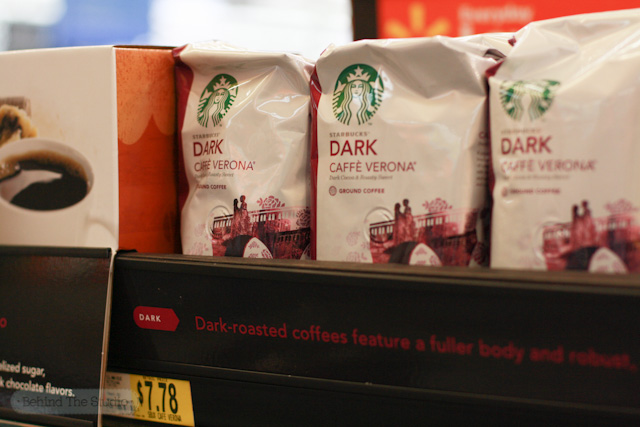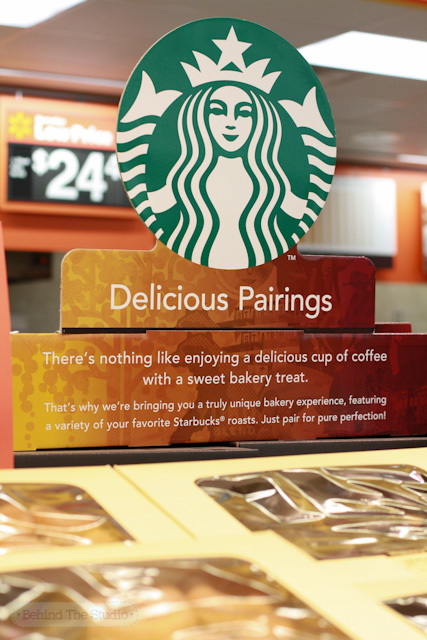 ..And yes – they are right, there's nothing like having a nice cup of coffee with something sweet. I was really on the hunt for some Chocolate Curl cupcakes, but unfortunately my Walmart seemed to have been all sold out..
The in-store signage even convinced me too.. I also noticed how much they were selling their donuts (by the dozen) and I thought the Starbucks Caffe Verona and chocolate donuts would have been perfect together. I was sold – especially when I saw these beauties!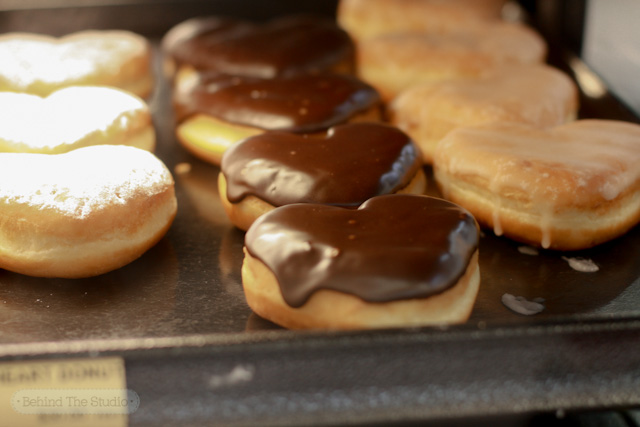 …and these…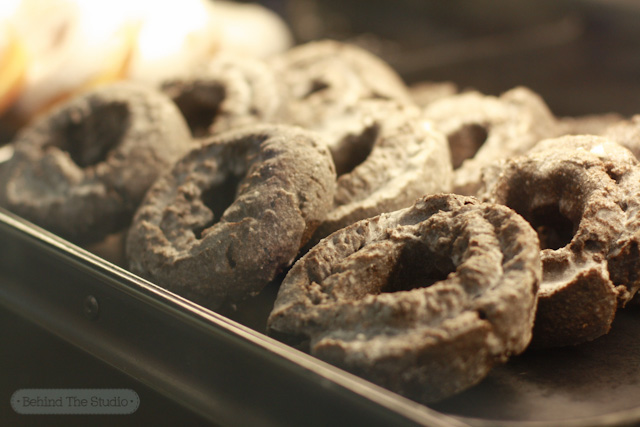 For this price – you just can't go wrong for a dozen donuts under 5$!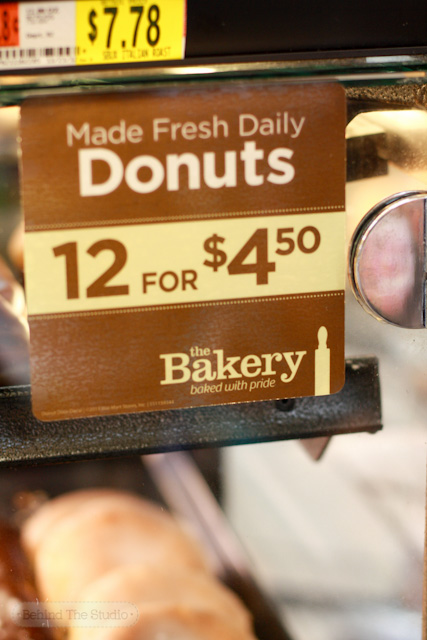 So later on when we got home, I could't wait to brew a pot of my new Caffe Verona from Starbucks and see what it was like. I'm not usually the type that frequents Starbucks all that much because I enjoy brewing a big pot at home, for the amount of cups I like to drink. It was nice to enjoy an afternoon cup of jo and share a special treat with my little darling. All he kept talking about were those donuts we bought! Of course, he HAD to have the heart shaped donut…
The coffee had bold, delicious flavors and smelled incredible. I love how the sweet chocolate melted on my tongue with the warmth and aftertaste of the coffee still in my mouth. It was like having a mocha-choca mouthwatering experience – Dee-lish I tell you!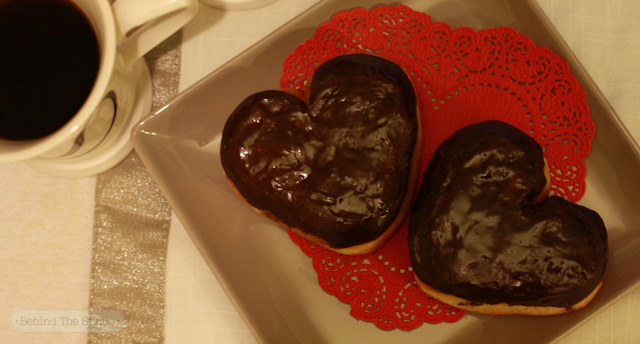 What kind of mother would I be if I didn't give him my heart for Valentine's Day?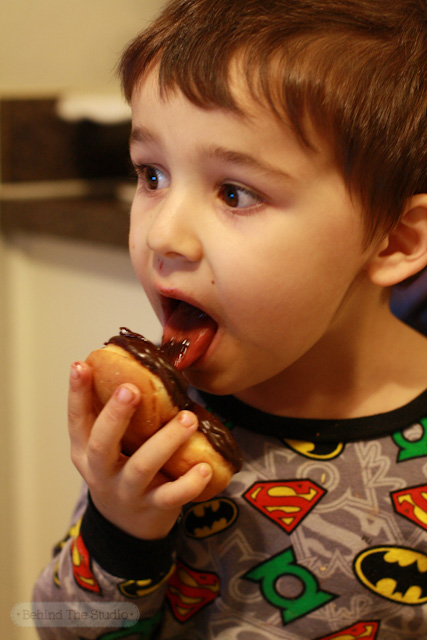 After enjoying my afternoon coffee, I began to make dinner early so my little darling could have his Valentine's Day dinner before we got started with ours.
It was important to me to have JP well fed and taken care of before my hubby and I sat down to enjoy our dinner together. For us, that's the secret to having peace and quiet while we enjoy our dinner. I love having my whole family eating together – but sometimes its nice to have an adult dinner for two without having to scold JP for picking his nose at the dinner table every 5 minutes.
And when it was all ready to eat, I plated it nicely and served it up for me and my hubby to enjoy. For me, there's nothing more romantic than Italian dishes! Plus, it's kinda what I know how to cook  really well.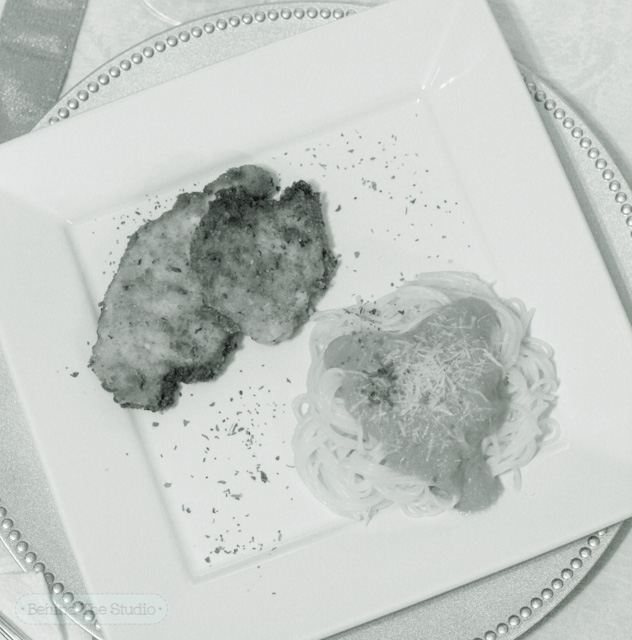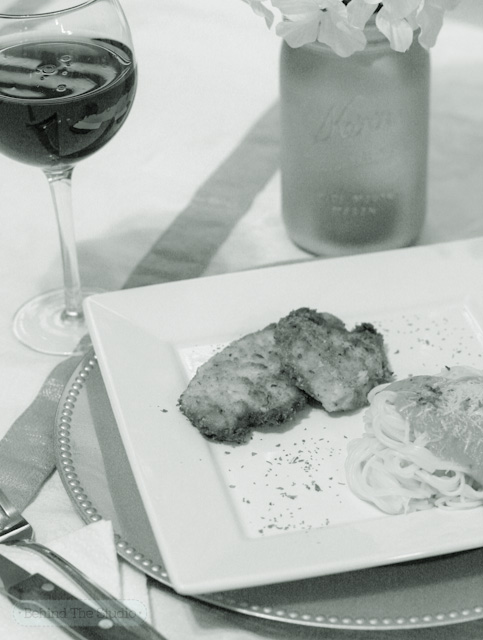 I love simplistic dinners like these with my hubby! The best part of course was the coffee and donuts saved for last! The bold, dark flavor of the Caffe Verona from Starbucks went perfectly with the chocolately sweet donuts. The only thing I was sorry about was not buying more of these, because the flavors complimented each other so well. Even my husband loved how the dark bitter coffee contrasted against the sweet chocolate donut. #DeliciousPairings
I am a member of the Collective Bias® Social Fabric® Community. This shop has been compensated as part of a social shopper insights study for Collective Bias™ #cbias #SocialFabric