Last week I was fortunate enough to get a new Android phone supplied to me by Walmart Family Mobile.  It just what I needed to prompt me to decide that I maybe needed to re-think my family's mobile plan. My husband and I don't have an old fashioned phone line attached to our home.. Instead, we each have a respective cell phone and that's how our family and friends know how to reach us. Since our mobile lines hold such importance in our lives, we opted for some pretty robust plans with Verizon.
But the question is… Do we need what we're paying for?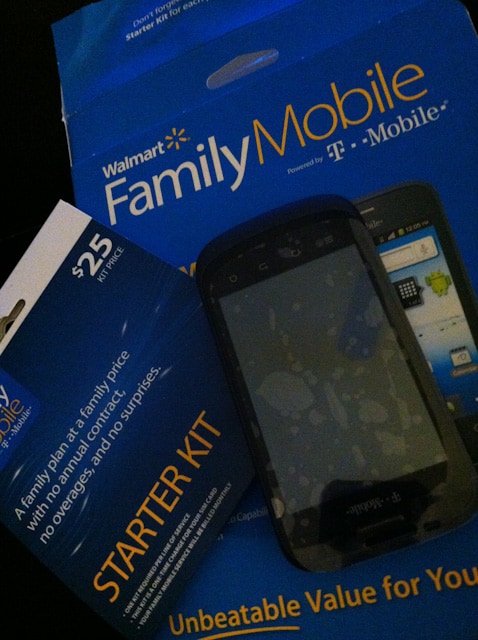 I picked up an activation starter kit for my Family Mobile Phone while I was shopping the other day and signed up quickly and easily later on that evening. I was able to set up monthly service for as little as 40$/month using my driver's license and sim card obtained from the starter kit. My goal was to test out this new service and see if it was any better or worse than my current service. Truthfully, we are paying 75$ per phone per month with Verizon – so of course having 2 phones with Walmart Family Mobile would set us back 80$ a month instead. That's nearly what I'm paying for ONE phone with Verizon! Plus, I'm not getting unlimited anything from Verizon – although I never reach the limits of my web allowance and texts, it's still nice to know that I get more for less with Walmart Family Mobile!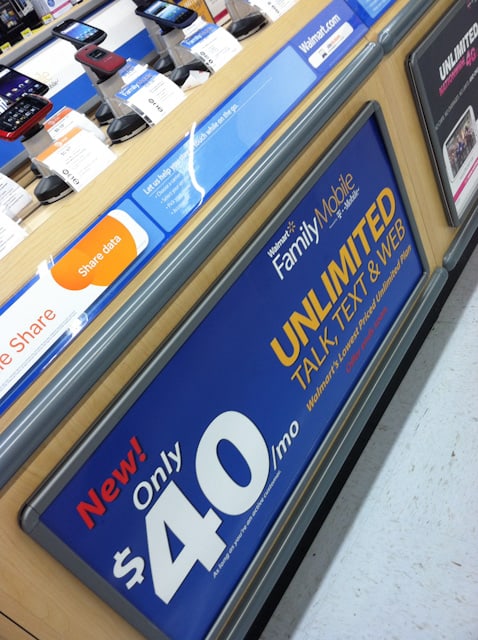 I'm not trying to knock my current service with Verizon, because they are very good. I've not really looked into anything else because we signed a 2 year contract back in August. Seriously though, Who can resist a two for one deal?! Maybe I'll have to see if I can get out of this contract!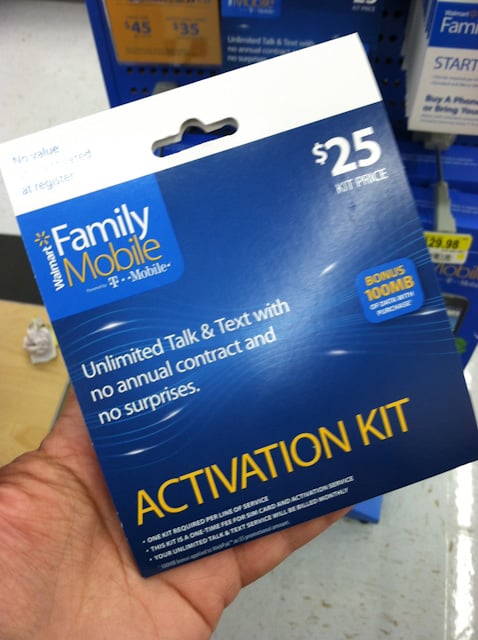 So in light of this new tidbit of info, I felt like it was maybe time to re-think if I really need the plan I'm currently using with Verizon. I really love my iPhone – I keep up with so much on it! Learning a new device like an android might have a bit of a learning curve – so thankfully there is a special activation card that's meant just for iPhones!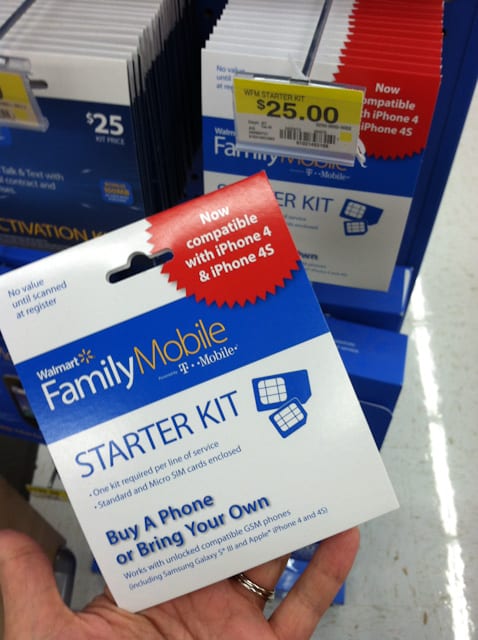 I was just looking to test out the service, so I got the regular card meant for the T-Mobile Concord. I wanted to see what all the hype about android was since I've been exclusively an iPhone user since the birth of smart phones. The verdict? The service with Walmart Family Mobile is awesome – and I love the fact that there's no contract. Also, the online account management tools are super simple to keep up with your payments and account usage. But the truth is, I still love my iPhone. It's seriously making wonder if I can get out of my contract with Verizon.
I'll be sure to follow up and let you know all about how my month of service went!