This post brought to you by Butterball Every Day. All opinions are 100% mine.
As most moms, I'm all for trying something new and easy to feed my crew and grilling out is one of our favorite things to do. It's particularly MY favorite way of making dinner simply because 1) I don't mess up my kitchen 2) its easy and 3) it's a crowd pleaser – so it's win-win all around.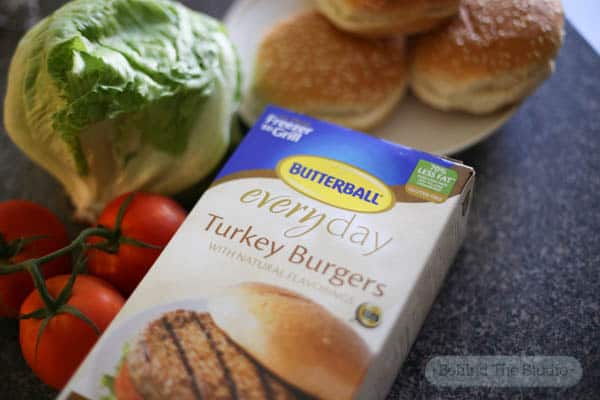 Because of new dietary restrictions in our household, I've had to come up with some creative new ways to make tasty, wholesome meals that fall right in line with the doctor's orders. You see, my husband has been diagnosed with cyclic vomitng syndrome otherwise known as CVS and over the course of the summer it's been a rough ride for all of us – especially him. As it turns out, there's only a handful of foods that he can eat as to not aggravate his condition and wind up sick. White meats such as turkey, chicken and fish are at the top of the list as protein sources.
Aside from being served on the Thanksgiving dinner table, turkey has never been huge in our house until I grilled it over charcoal briquets! I thought it would add an extra layer of flavor to have the yummy mesquite taste infused into each bite – and I was right! It totally transformed the taste and put the turkey burger on a whole new level.
So easy to prepare – these burgers come pre-formed and frozen, so all you have to do is put them on the grill and cook!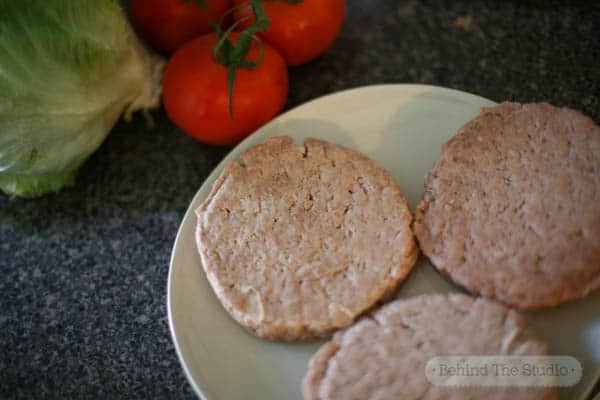 After about 8-10 minutes grilling each side (or until each side was nicely browned and looked cooked) I took them off the grill and let them sit for a few minutes while I sliced up some fresh veggies to dress it up. I'm telling you – the secret is charcoal!!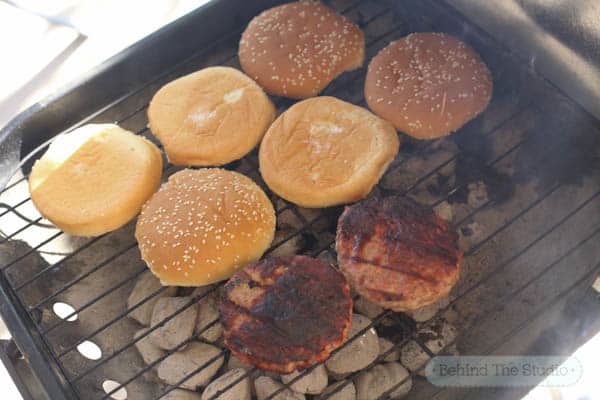 I served mine up with a side of roasted potatoes that I made in my new oil-less fryer – it's the best 100$ I ever spent!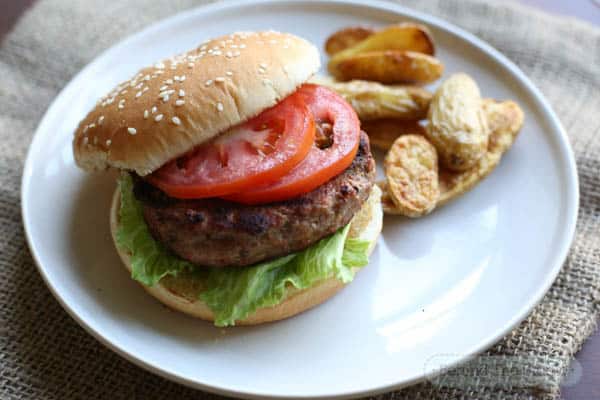 Be sure to learn some more turkey recipes by looking through the Butterball recipes available on their website. Also, there's some Butterball coupons to take advantage of as well!