This shop has been compensated by Collective Bias, Inc. and its advertiser. All opinions are mine alone. #AHugeSale #CollectiveBias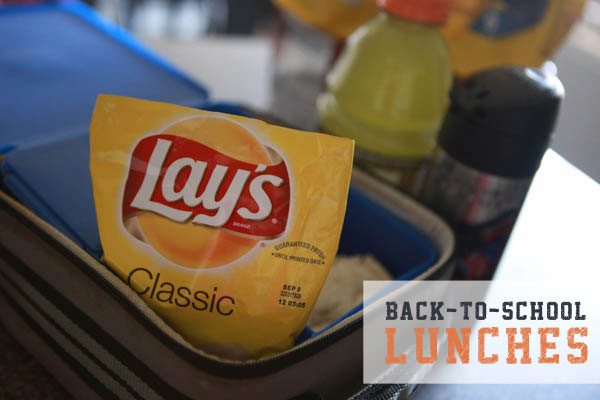 Now that we're past the midpoint of summer break, I bet most moms across the country are counting the days until school resumes. Don't get me wrong, I love being home with my kids – but having a bored 6 year old child in the lurch is never a good time.
I smell back-to-school in the air every time I visit the store and see all the displays that greet you when you walk in. Its always fun to get to pick from the colorful binders & folders to help you get organized for fall.
Lunches are no different and they are by far my favorite to make. Since JP was a toddler, I've always favored the bento lunches because the whimsical factor helps keep him interested. So while I'm stocking up on pens and pencils, I've also been stocking up on yummy treats I can include in his bento lunches.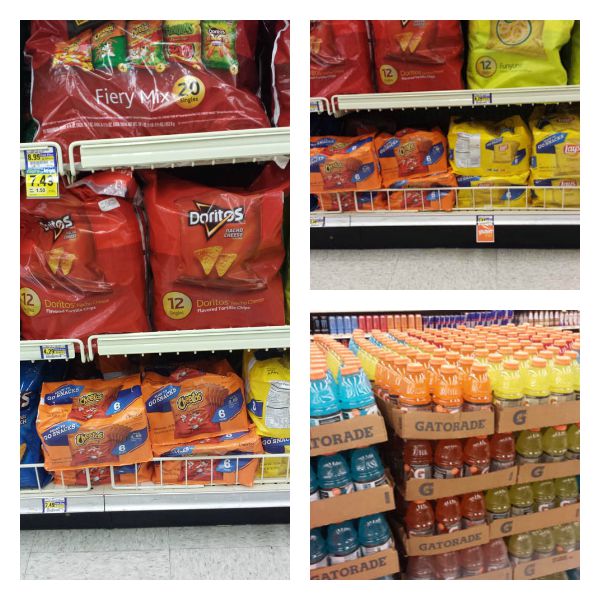 Albertsons was having a huge anniversary sale this week, and I couldn't help but grab some special savings while I could. Sales are also happening at Safeway and Tom Thumb too!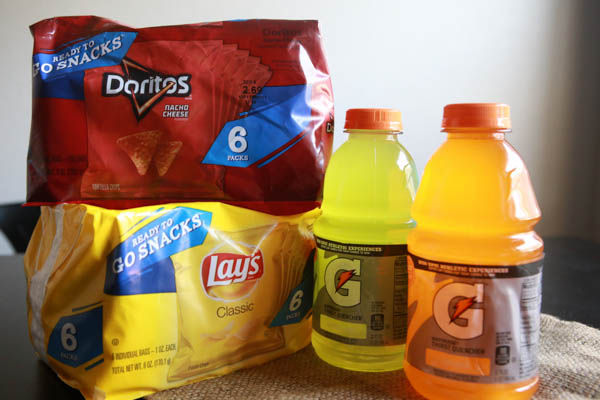 I love using individually wrapped items because they're easy to throw together when you're in a hurry. I put my time on putting it all together in a fun package!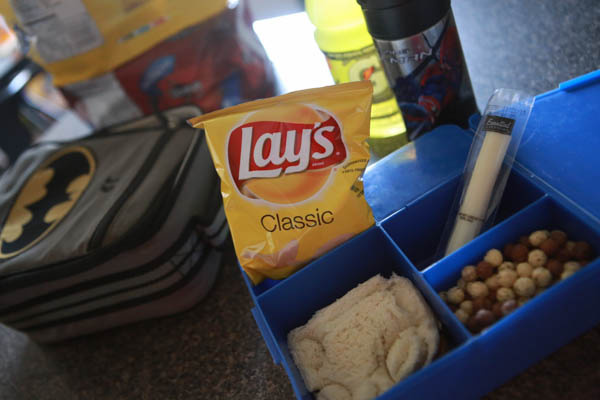 I made him a fun cutout sandwich with his favorite sides  – pickles, string cheese, potato chips & dry cereal for snack time. Can't forget the Gatorade too!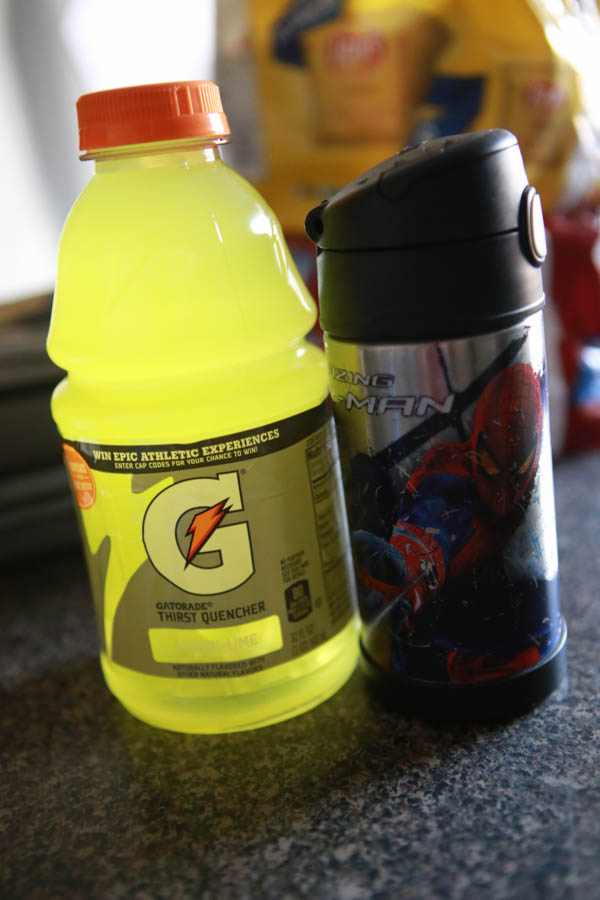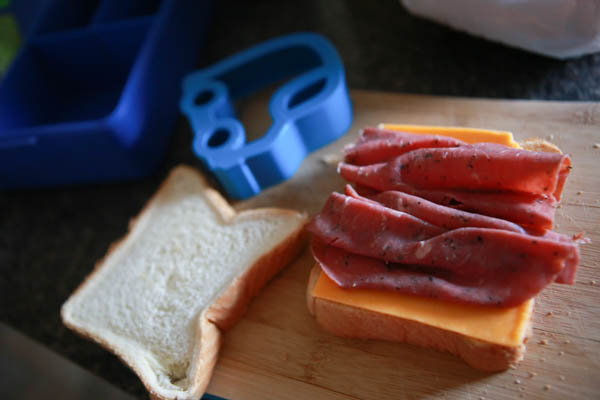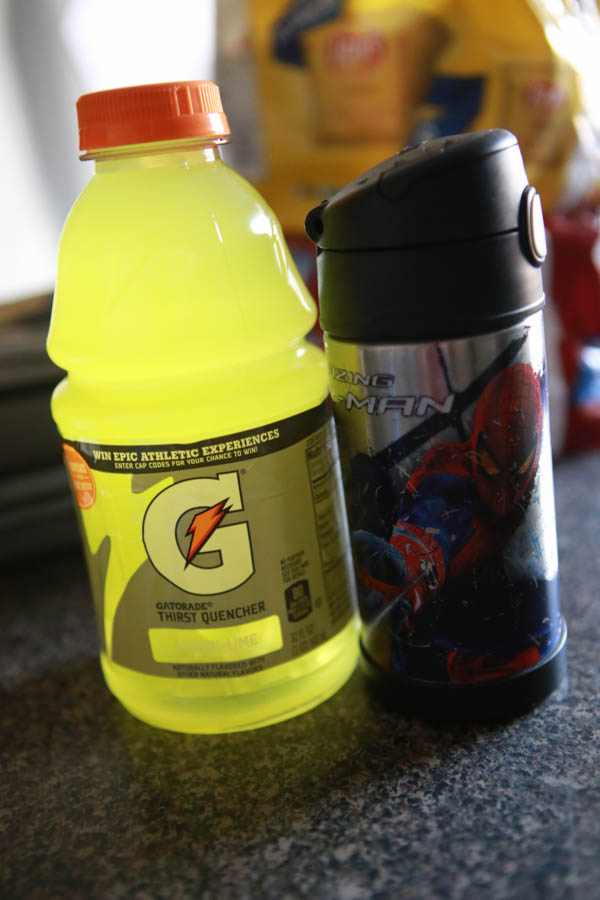 I love the smallish size of the Lays chips – they fit nicely when I open it up and remove the air!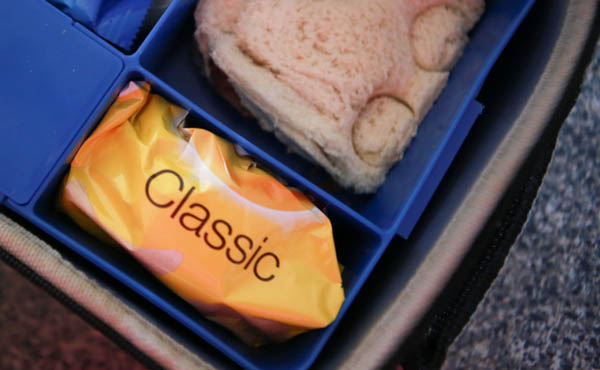 So how does your family get ready for back to school season? What type of thing do you stock up on most?