This post brought to you by Listerine. All opinions are 100% mine.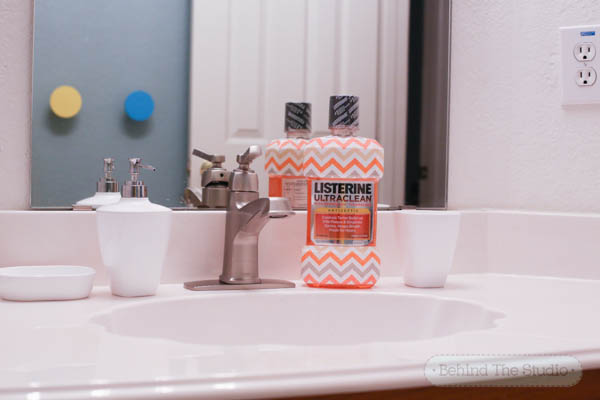 I've talked before about my front bathroom's little facelift, and for under $300 I was able to add some style and color without changing anything major. I took it from a sterile, bland looking room and transformed it into a fun space for JP to enjoy. Since he was getting old enough to use the bathroom on his own, I thought he needed something colorful that would appeal to his needs. After all, I wanted to entice him into good personal hygiene habits!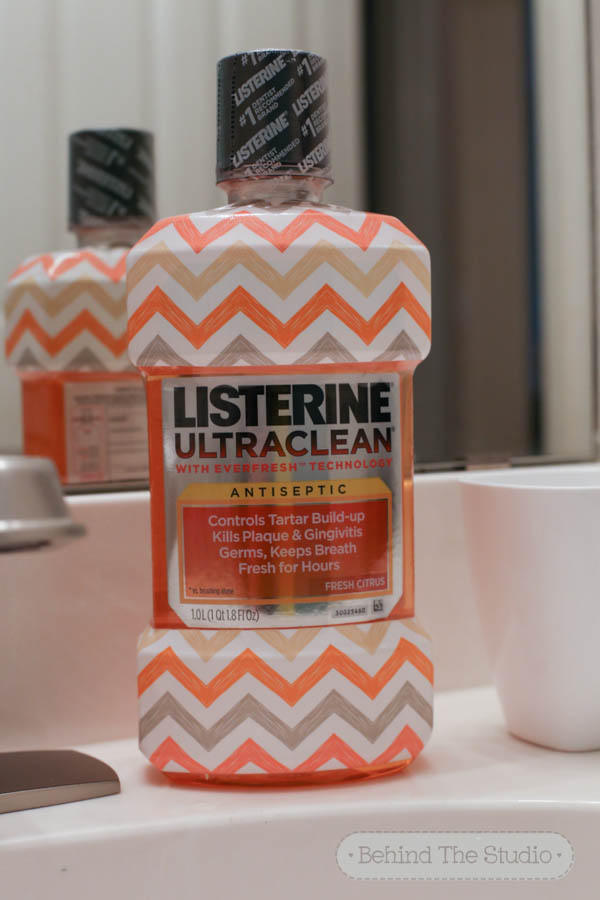 Looking back, I thought potty training was difficult… But teaching this kid to properly brush his teeth has been a major headache for me! Sure, he can squeeze out toothpaste on to his brush by himself- but only about 1/2 of it actually makes it ON the brush. Then after 3 quick strokes, he spits out the excess into the sink, leaving behind his clumps of gnarly used toothpaste to sit on the bottom of the sink.
Naturally after a few of these experiences, I've decided that I should brush my teeth along with him and show him the example I expect out of him cause old toothpaste stuck to the bottom of the sink grosses me out.
I like to use a mouthwash after I brush, and I've found the cutest ones from Target that are perfect to match my bathroom. For a limited time, you can choose from 4 different designs and flavors – Cool Mint, Fresh Mint, Arctic Mint & Fresh Citrus.
I love how it looks on my bathroom counter! The flavor matters not to me that much, but I thought the orange chevron one would look adorable! Be sure to check out Target and see what they have available in your area or Save Now with Target Cartwheel!