I wrote this post as part of a sponsored campaign with The Dollar Tree and The Blueprint Social. The opinions in this post are my own.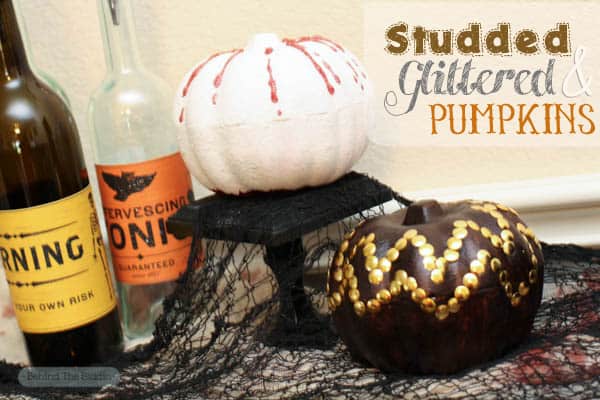 This week I decided to visit my local dollar tree in search of some halloween decorations, because I was so inspired by all the halloween crafts I saw within the pages of the Dollar Tree Value Seekers Club. The Dollar Tree is such a great place for getting raw craft materials, I love picking up obscure items and finding a different purpose than what it was intended for.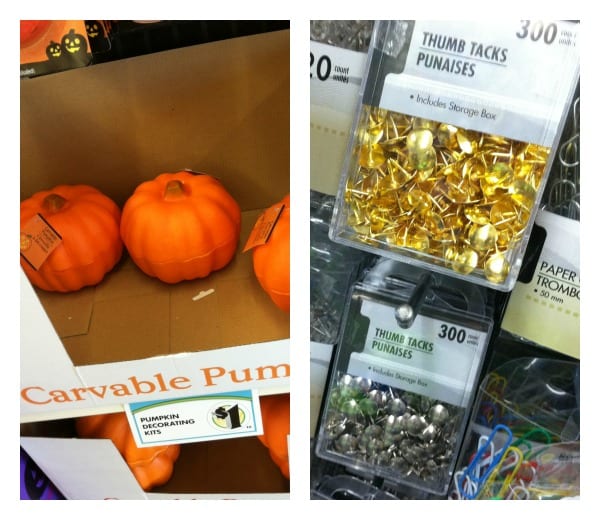 I picked up a few things while I was there, like these carvable pumpkins and a package of thumbtacks for studs. I picked up a few other items, such as a package of permanent markers, glitter, school glue, glitter glue pens, white out & foam brushes.
My favorite thing to do when I get home from craft materials shopping is to lay it all out and look at what I got to work with – then I let the ideas swirl around, while I figure out what to do…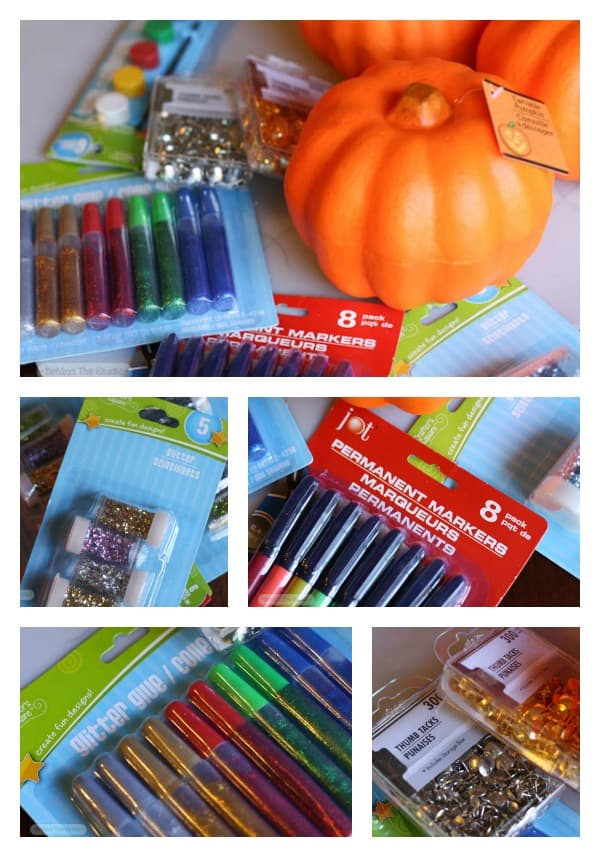 I decided to start with the permanent black markers, and color the entire pumpkin black, since I thought it would glide on smoothly. To my delight – it did! Once I had it all colored, I placed gold thumbtacks in each of the pumpkin's crevices in a vertical line.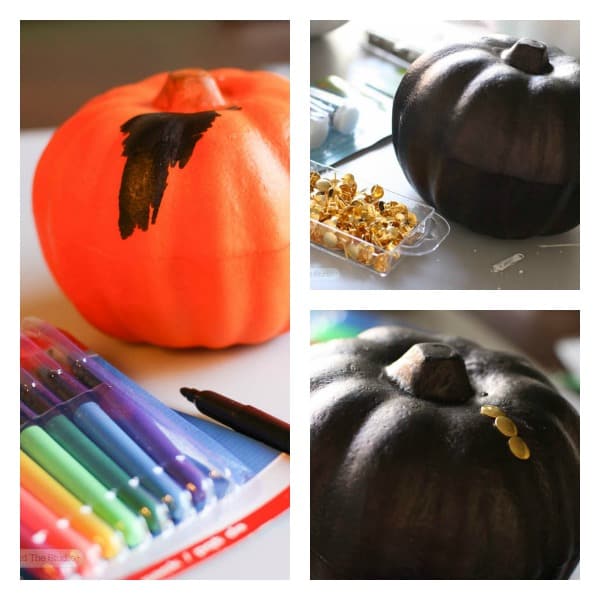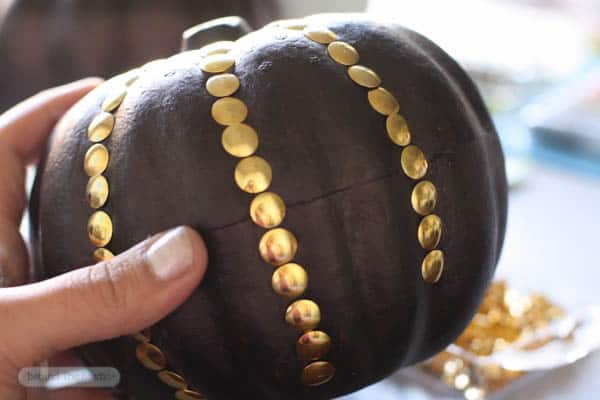 I like my black & gold studded pumpkin, but for my next one, I was wanting to do something a little more spooky… I wanted a white pumpkin! Since there's no good white paint at The Dollar Tree, I decided to improvise and use liquid pen corrector (white out) as a white paint. Sounds kookie, but it worked perfectly!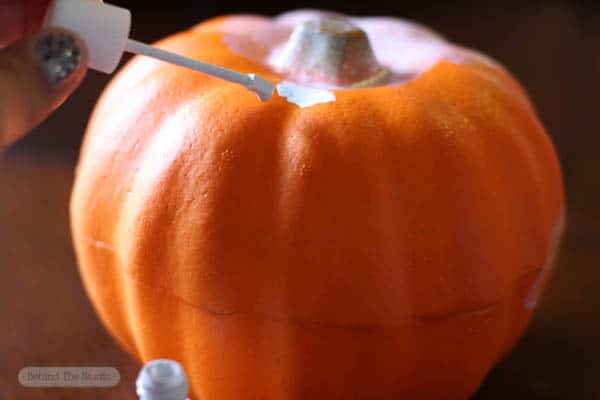 Once it was all painted with the white out and dried, I got out one of my red glitter pens, and made it a bleeding pumpkin!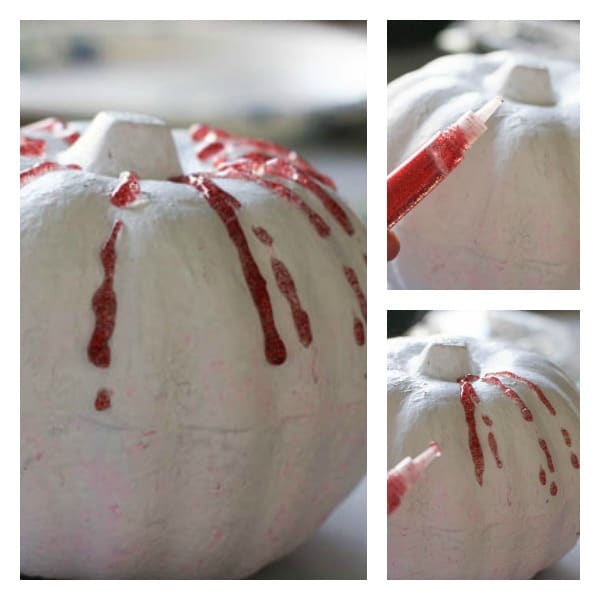 I was having so much fun with the glitter and glue, I didn't want to stop! I got out my white school glue and foam brush to lay down some glue for the glitter to rest on.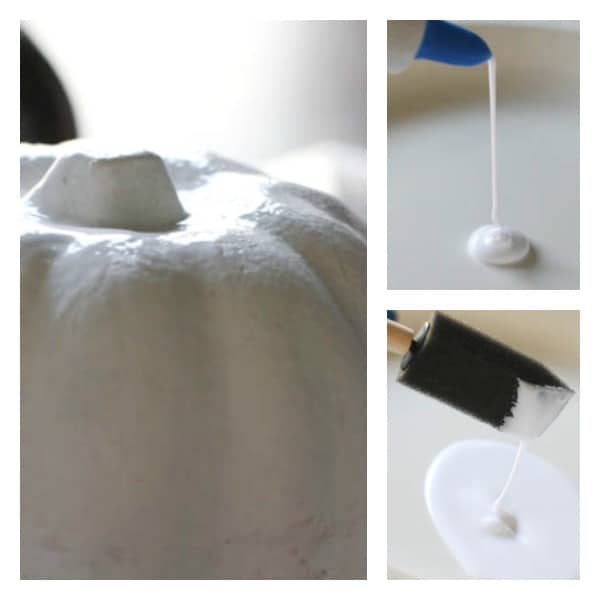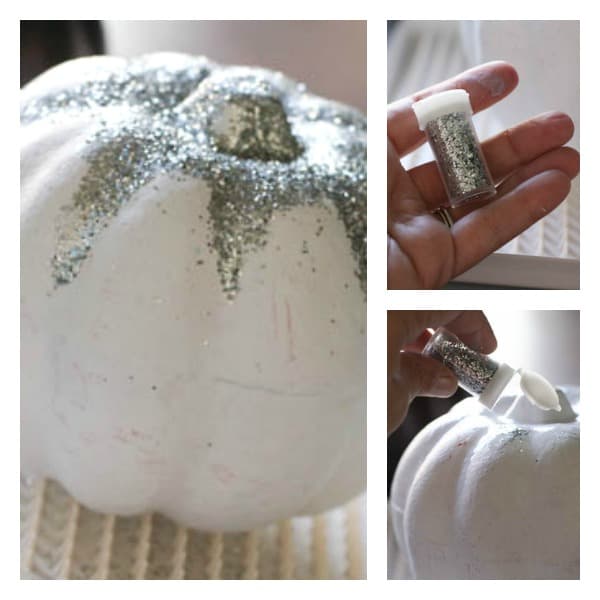 These were the easiest crafts ever! It's a perfect one to share with your kids, cause I've never met a kid who didn't like glitter and glue.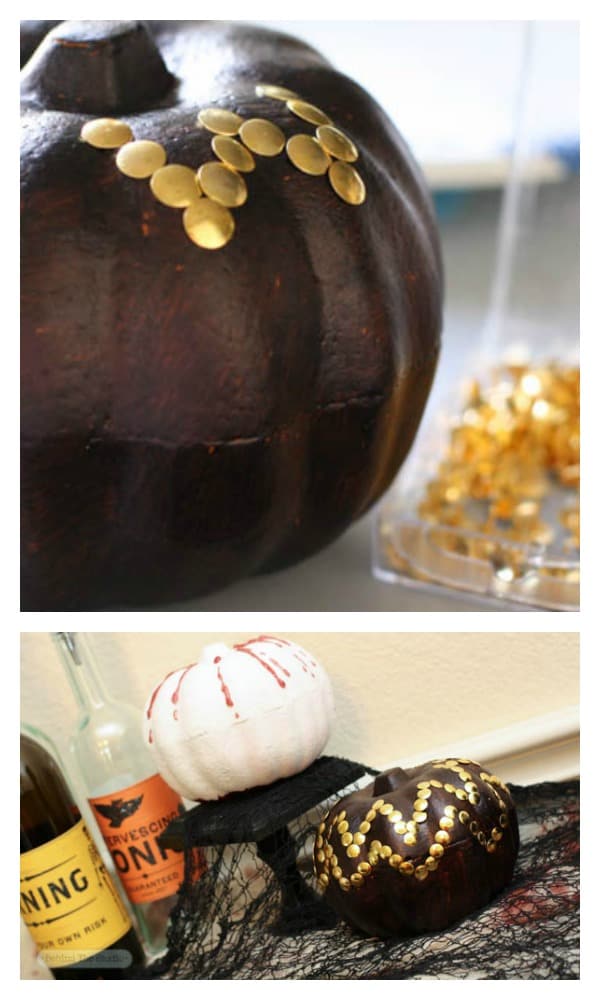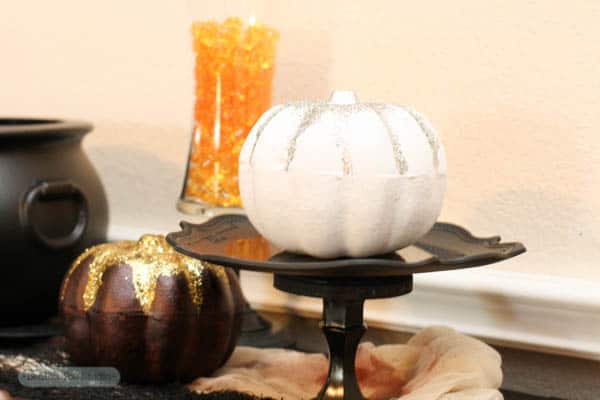 Enter in my giveaway for 100$ giftcard to The Dollar Tree so you can come up with your own holiday inspired craft from The Dollar Tree Value Seekers Club.
a Rafflecopter giveaway

See what all the other talented bloggers in this campaign came up with too!