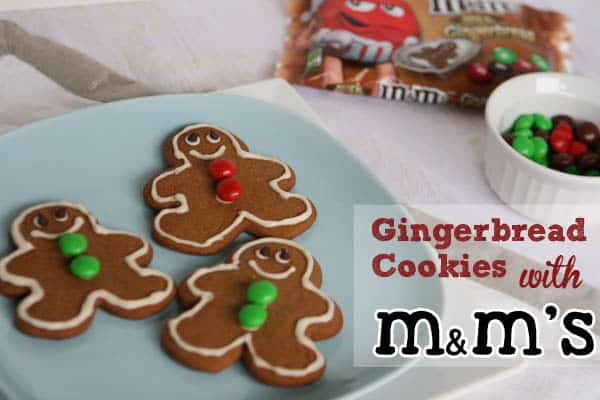 The holidays is by far my favorite time of year because this is the time of year when I have a good excuse for baking up a storm! One thing I do know for sure is that we definitely are going to make some gingerbread cookies and decorate them, because it fills the need for making a holiday craft too. JP is mostly excited to get to squeeze frosting on to each one and bring it to life with some M&M's, so he's all on board with whole decorating gingerbread cookies idea.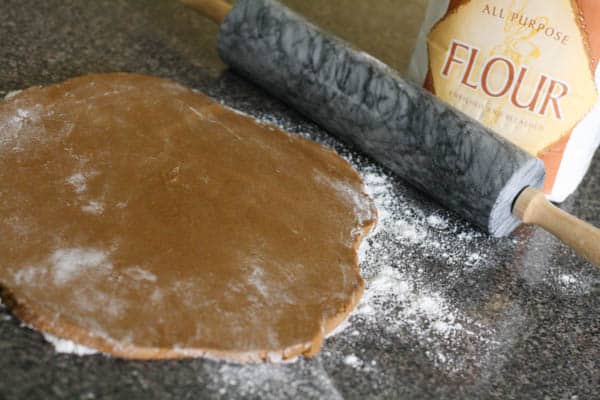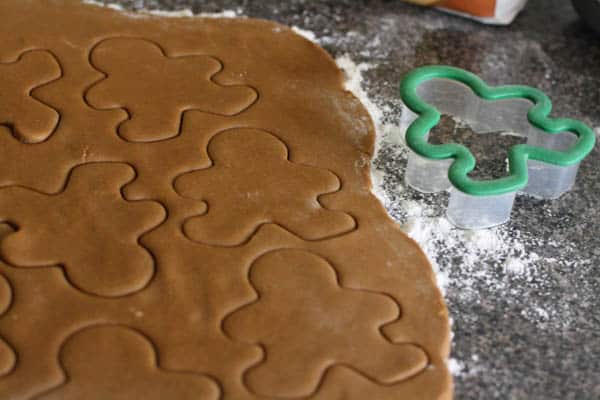 Since the objective was just for decorating, I didn't bother to fuss with a recipe from scratch. Instead I used a basic mix for gingerbread cookies and paired it with some  royal icing made from egg whites, sugar and vanilla.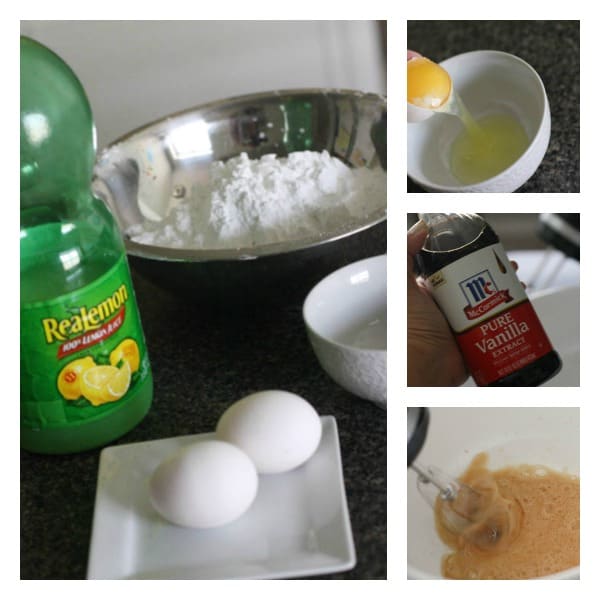 They cut out evenly and nicely with the cookie cutter and were baked to perfection in just 8 minutes. Once they cooled, it was time for decorating!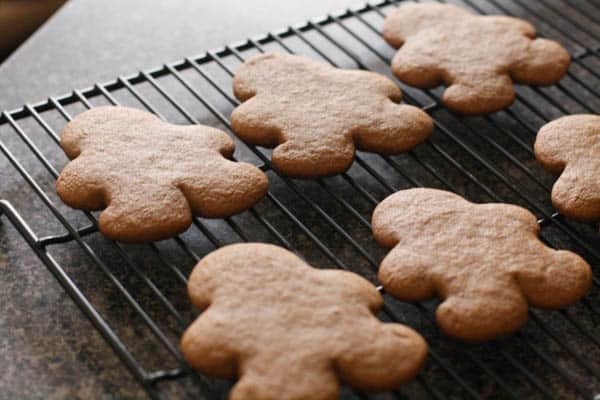 I thought these 'gingerbread cookie' flavored M&M's would make the perfect buttons! These are sold exclusively at Walmart this season incase you are looking for this specific flavor. I dug deeper in the pantry and discovered some mini chocolate chips, which also doubled nicely as eyes.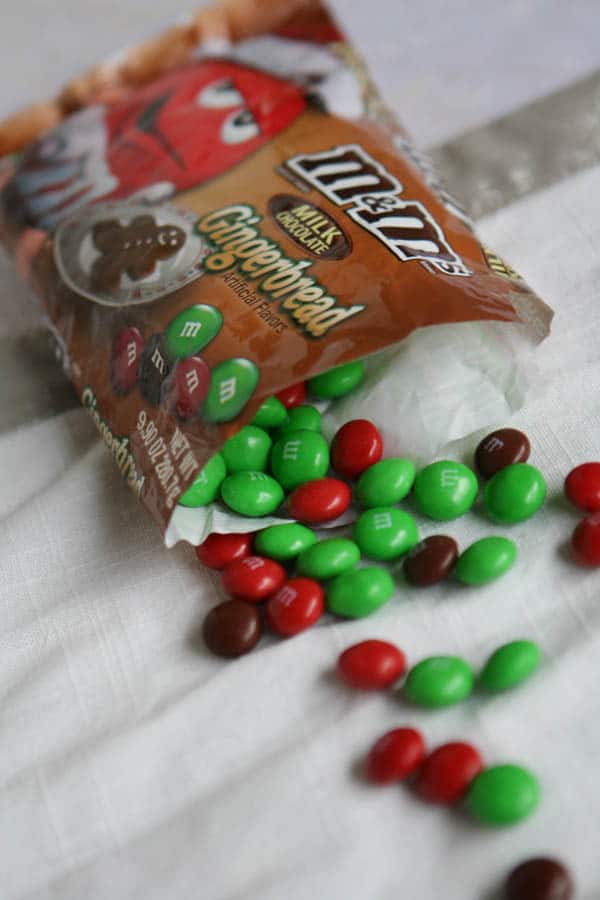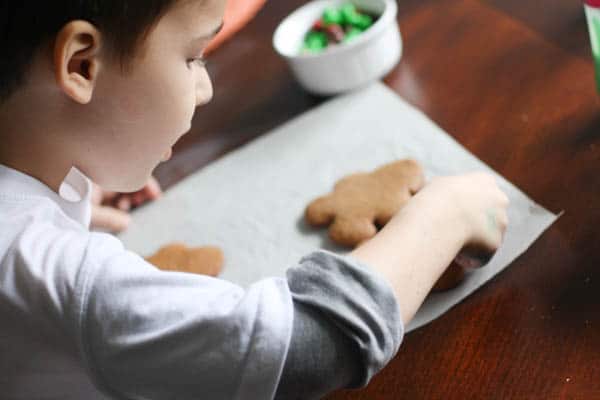 And……Ta Da!!!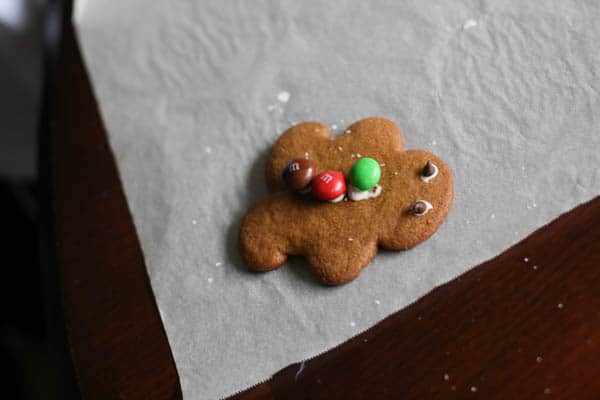 You can guess which part of this was his favorite!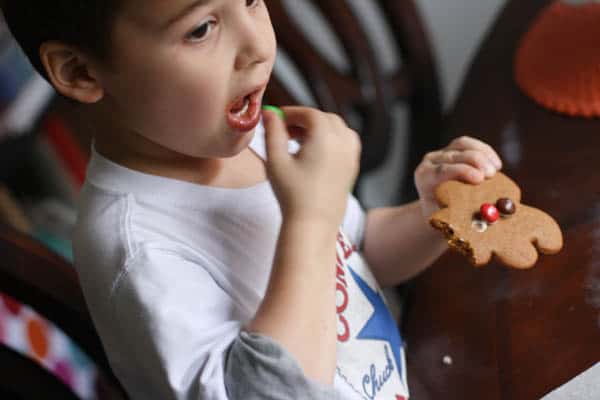 Once JP got to decorate and eat his 1 cookie, he suddenly lost interest in the cookies and left it for me. Gladly, I took over and started to get all fancy. It's really hard to push that royal icing through the nozzle, but I did my best.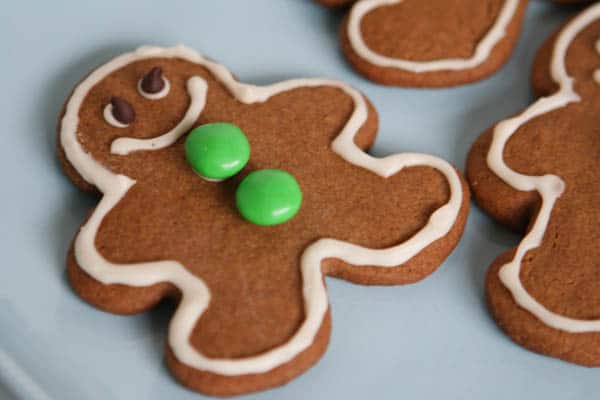 Looking to find the M&M's I used to make these? Look no further than your local Walmart in the holiday candy section. 1 bag retails for 2.88$, but with the 1$ off coupon found here, it takes it down to 1.88$!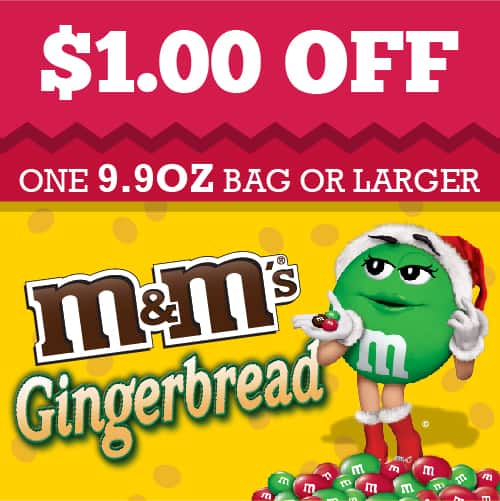 Pictures are worth a thousand words – so if ideas is what you seek then check out this pinterest board featuring all the talented bloggers making something fun for the holidays with M&M's.
Want to join in the fun? Upload an original image to Instagram with inspirational ideas and creations using Gingerbread M&M's to decorate and craft during the holidays, caption that image with the hashtag #HolidayMM, and share on Twitter (an "Entry").
Contest is on between 11/22/13  to 12/20/13  (4 weeks long)

The more you enter, the better chance you have to win.  3 entries (a photograph with the hashtag is an entry) per day MAX. #HolidayMM

There are 3 – $200 prizes!
Find out more details here

Have fun with it!

I am a member of the Collective Bias®  Social Fabric® Community.  This shop has been compensated as part of a social shopper insights study for Collective Bias and its client.