This post brought to you by Walmart. All opinions are 100% mine.
Ok, so how yummy does bold buffalo flavor on anything sound?! I'm so excited to hear of the old Lance® crackers 'n' cheese snack getting a Bold™ facelift. They have re-invented 3 amazing new flavors, like Lance® Bold™ Pizza, Lance® Bold™ Buffalo and Lance® Bold™ Bacon. Carry these little pick-me-ups to Fuel Up in between meals.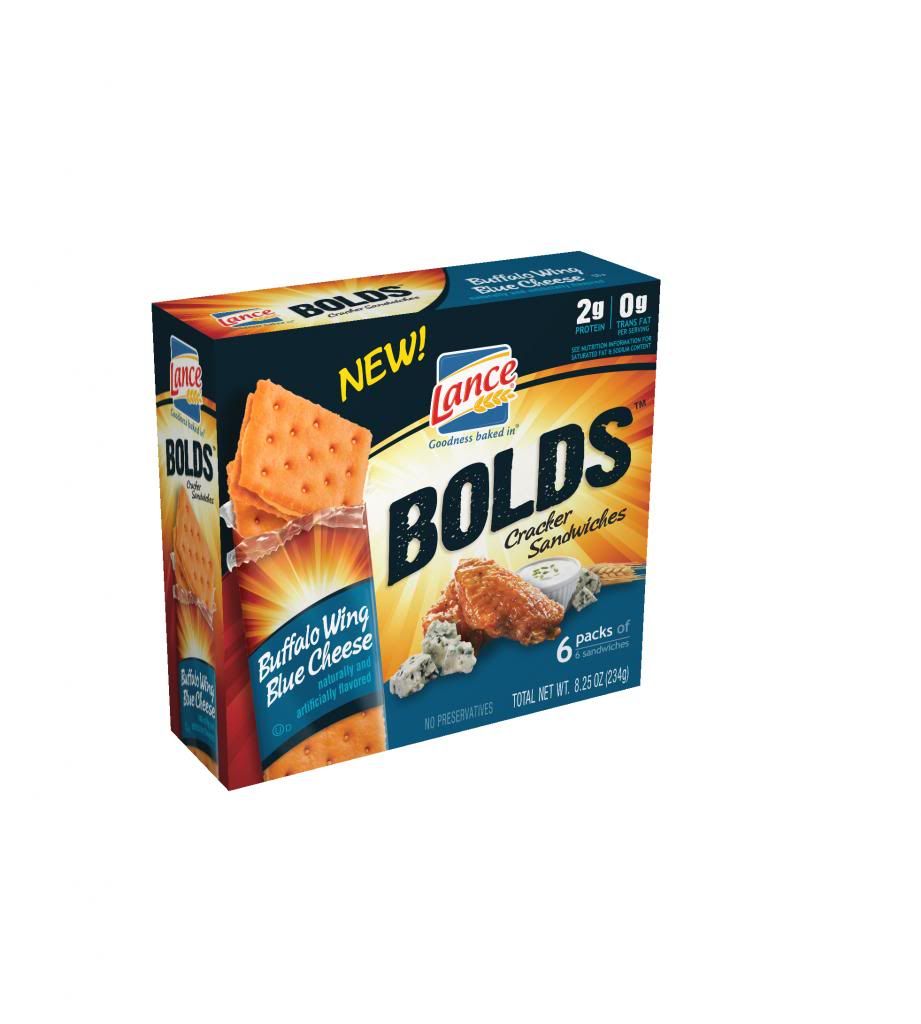 I love carrying these around in my bag, because you never know when you might need it. I've found myself in situations with JP – like being held up in traffic when he announces that he's hungry. It's nice to have these snacks on the ready! They also make wonderful after-school snacks to help your child Fuel Up, without spoiling their appetite.
All three of the new flavors sound really awesome, but I'm particularly drawn to the Lance® Bold™ Buffalo flavor simply because I'm a huge Buffalo fan. Not only is it packed with flavor, but each serving has a total of 3g of protein! Be sure to check your local Walmart stores for Lance® Bold™crackers because for a limited time, Walmart is offering a coupon on their website for 1$ off! Buy all three and try them out – see which of the three that you like best!
Last but not least, be sure to check out the sweepstakes at http://www.LanceBolds.com. Sign up, and you will be entered for a drawing to win 4 tickets to the X Games happening in Austin Tx June 5th through 8th.