This post brought to you by TruMoo. All opinions are 100% mine.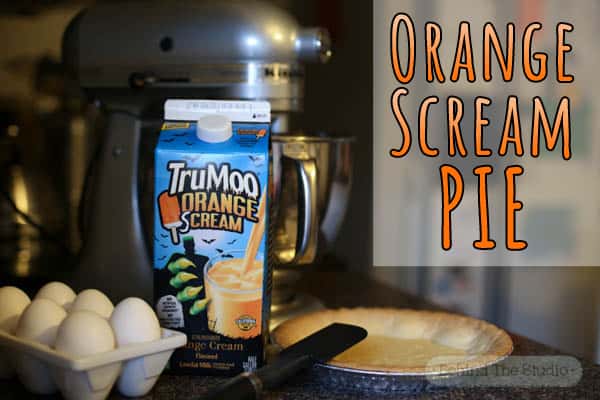 Halloween is my favorite time of year to begin baking and preparing for the cold season ahead. Also, heading into my 2nd trimester of pregnancy gives me more reasons for snacking! Since we love our pies around here, I thought a great way to use the new limited edition TruMoo Orange Flavored Milk would be to make a pie.
My mother-in-law makes a mean coconut cream pie, so this recipe is based upon that one. You could always alter this one for use with straight up milk if you completely run out of TruMoo.
I began by baking a pre-made pie crust. You can make your own of course, but for simplicity's sake I decided it would be best to use a frozen one.
I got out my simple ingredients – sugar, salt, cornstarch and evaporated milk and TruMoo Orange Scream Flavored Milk. I also needed 6 eggs, and I seperated the yolks and whites in seperate bowls.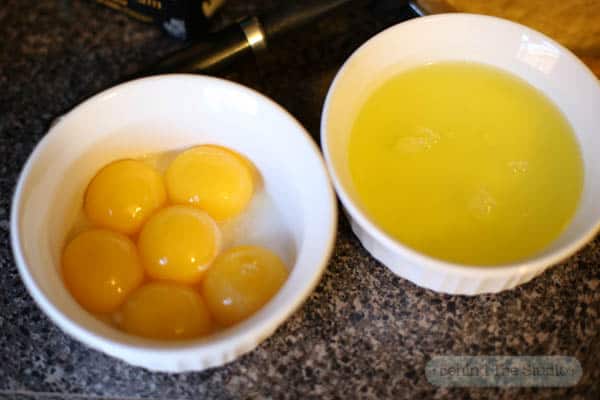 In a large 4 cup measuring cup, I emptied the contents of 1 can of evaporated milk. Using the TruMoo Orange Scream, I filled the rest of the cup to the 4 cup mark. Wisk together with the sugar, salt & cornstarch in a microwave safe bowl and microwave on high for 5 minutes.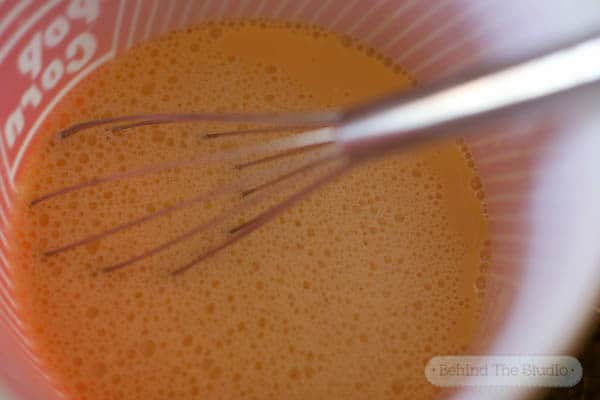 Once it comes out of the microwave, beat with a wisk. I used the beater attachment on my kitchen aid mixer because of the strong, sturdy ooomph it provides. It will foam up, and this is where you take 3/4 cup from the mixture and set it aside. Put the rest back into the microwave for 2 minutes.
In the meantime, beat the egg yoiks, and temper the egg mixture with the hot milk. keep beating it until the rest gets out of the microwave and add it in. continue to beat on high in the mixer.
Once it foams up nicely again, stop beating and return it to the microwave for 5 minutes, stoping halfway to beat it. Be careful not to overcook it! Add in your vanilla and 1 tablespoon of butter.
Let it cool, and then pour it into your baked pie crust dish! Decorate how you would like – I thought whipped cream and pumpkins would make for a happy halloween!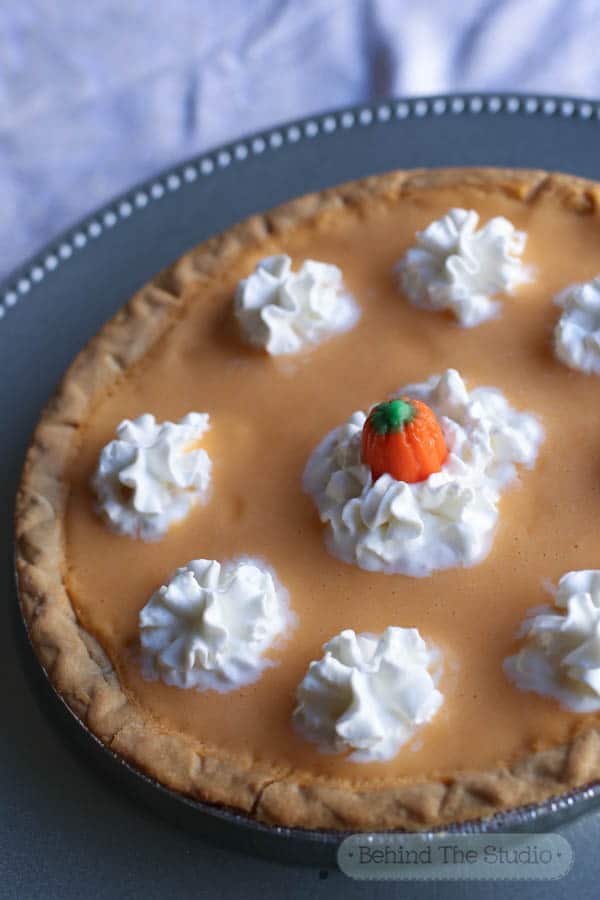 Be sure to visit their website for more delicious TruMoo Halloween recipes and follow on Facebook and Pinterest for more creative ideas.
Recipe list:
1 1/2 cups of white sugar
6 level teaspoons of cornstarch
1/2 teaspoon of salt
1 can of evaporated milk
TruMoo Orange Flavored Milk
Vanilla
Butter
6 separated eggs