This shop has been compensated by Collective Bias, Inc. and its advertiser. All opinions are mine alone. #BigHero6Release #CollectiveBias
Sometime in December 2014, I took JP to see a movie at the theater on a mommy-son date. What did we see? Big Hero 6 of course, when it was first released. When you're 5, little things get you really excited – like the prospect of going to the theater and mom letting you eat popcorn and candy.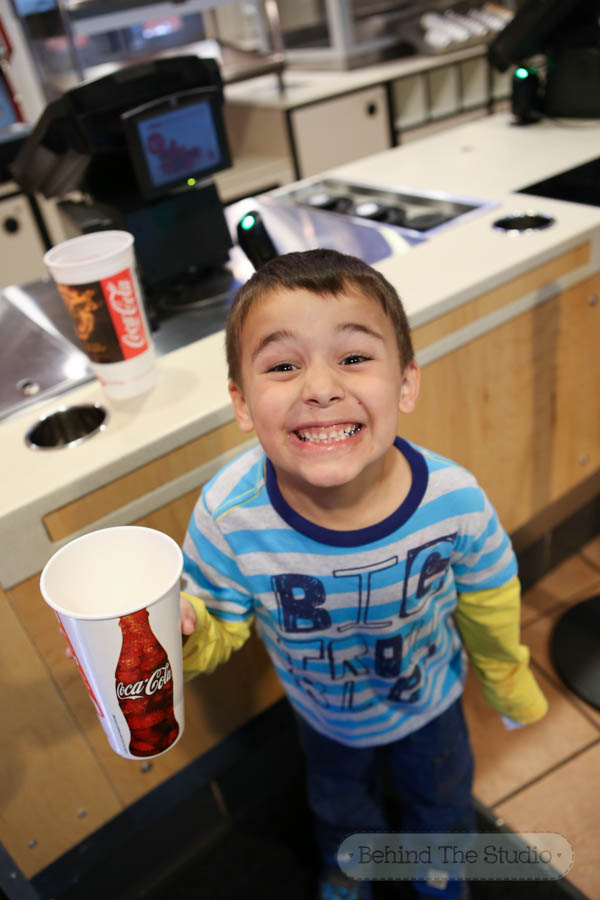 So here we are, a few months later and I've discovered that since Feb. 24th, Walmart is offering the exclusive combo gift pack for Big Hero 6! I get so excited when I see these simply because not only do you get the CD – you also get something way more valuable… The digital copy! Simply scan your receipt using the savings catcher in the Walmart app and view the movie wherever you like!! The digital copy is my favorite because you can't take your DVD or blue ray when you're on the go, but you can certainly take your phones and tablets!
So the last time I visited Walmart, I noticed it front and center in the electronics department. I knew it would be perfect for the icy weekend we had ahead of us, so I decided to bring one home since he loved seeing it in the theater. The combo pack is just a few dollar more, but I think it's worth the value when you have anytime access with the digital copies. Supplies are limited – so make sure you one before it's sold out!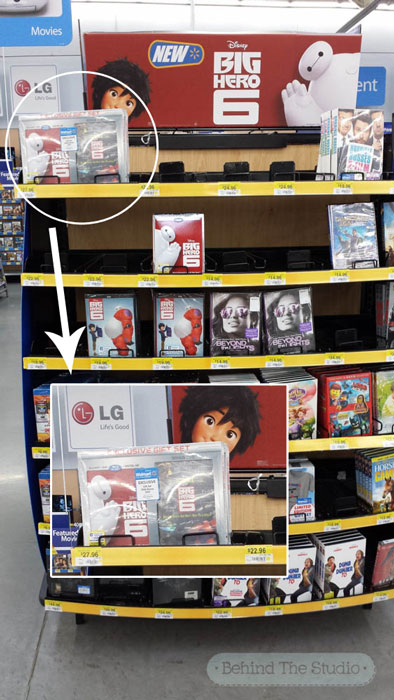 While JP loves getting time on the iPad, there's something to be said for watching "on the big TV" as he calls it. He likes to climb up into his daddy's recliner, eat popcorn & play man of the house when we watch movies in the afternoon until he comes home. After we saw Big Hero 6 in the theater, the Disney store was conveniently next door and JP just had to have a stuffed doll from the movie – he still walks around with him all the time!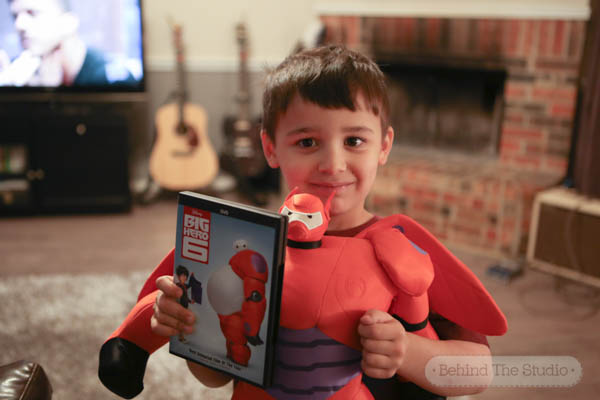 While candy and popcorn were a given in this equation, I decided to make something a little off-the-wall in hopes of him trying something different. Since I make California rolls from time to time, I thought it would be fun to make a Japanese-ish snack to have while we watch the movie.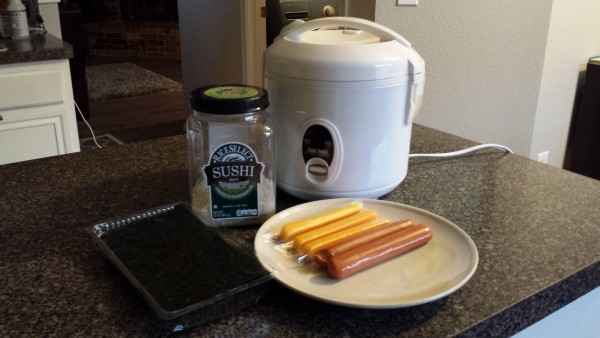 First I started with making some sushi rice. Sushi rice tastes like plain old white rice, only its much stickier. it takes about 20 minutes, and you must let it cool a little before handling it. While I had the rice cooking, I took a couple of my favorite hot dogs and boiled them for a few minutes until hot & cooked though. I got my seaweed wraps out, cheddar cheese sticks, a spoon for the rice and a sharp knife for cutting. I sliced both the hot dogs and the cheese so it would be too overloaded in the roll.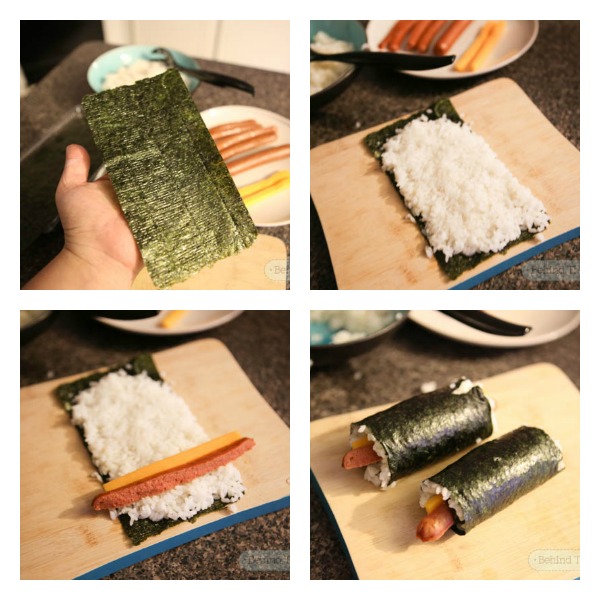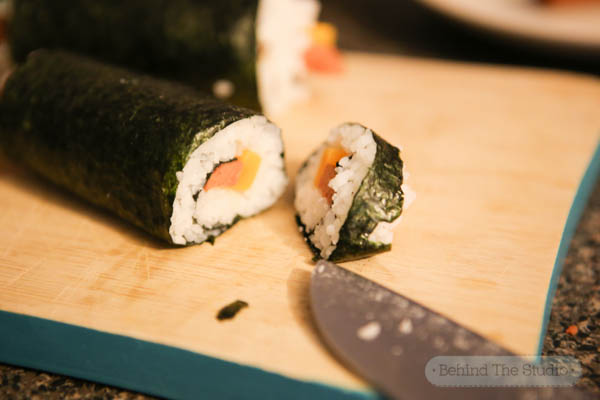 With a sharp knife, cut into small pieces and serve! Which brings me to my next dilemma…
Since there was really no Big Hero 6 dinnerware whatsoever, I decided it would be fun to make my own to serve my snack on. I purchased a package of 4 rectangular dinner plates along with a Big Hero sticker book I got from Walmart.com because there was very little Big Hero merchandise in store.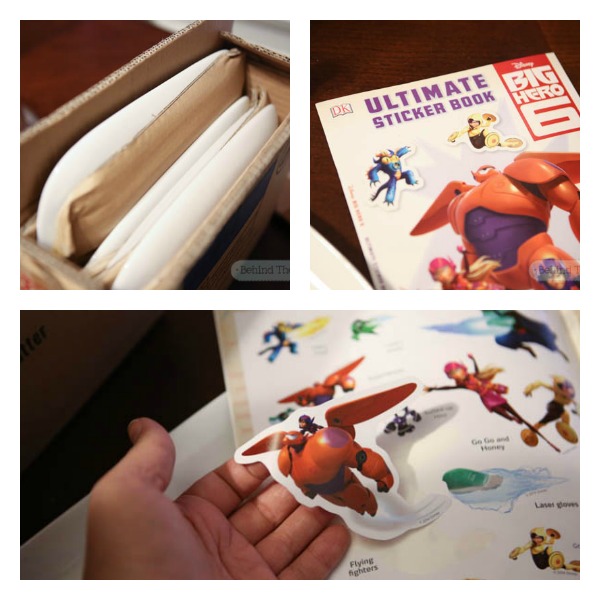 I picked out a sticker that I thought would work best and stuck it to the plate. Next to Baymax, I put his Japanese written name and secured it with clear nail polish topcoat. I would not recommend putting this in the dishwasher or soaking it in the sink… its just for fun purposes! To clean it, I used a damp sponge and light rinsing in the sink. It made for a fun craft that's easy for kids of all ages.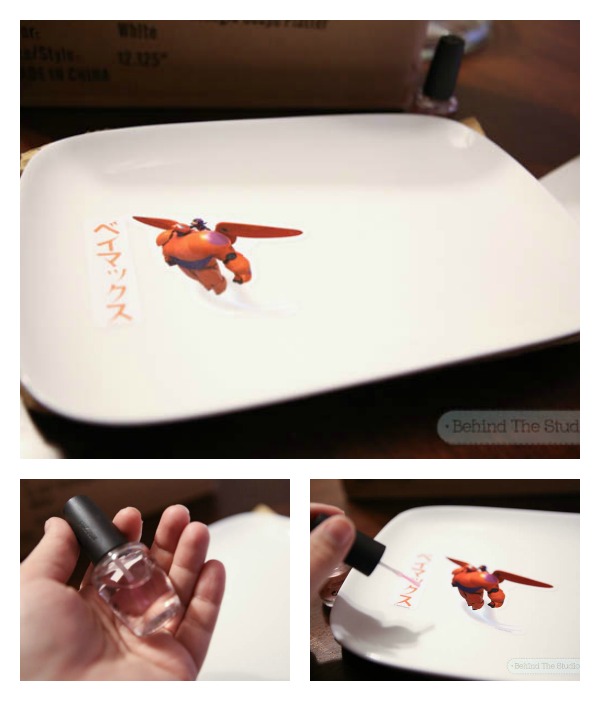 I must say that we loved our kooky little snack and it was surprisingly tasty. Get creative! You can use just about anything in a sushi roll, as long at its a long. skinny strip!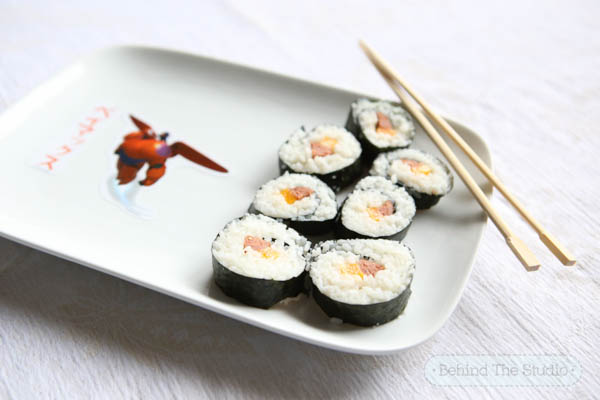 Do you ever celebrate your children's favorite movies? What creative thing have you come up with?