Pepperidge Farm gave me the opportunity to try out their delicious & flaky frozen puff pastry. Although I was paid to try it, I'm in love and would make this again and again!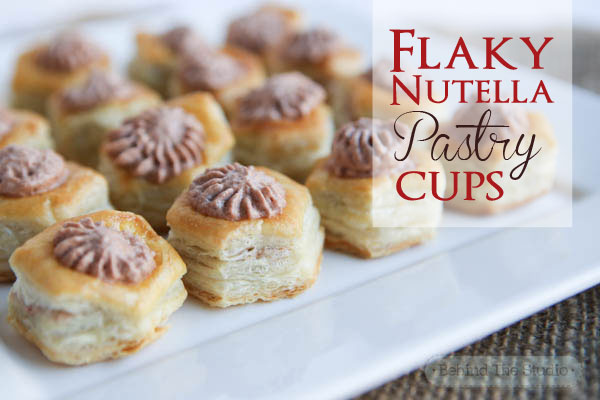 This weekend, I think I just made a prize-winning dessert with Pepperidge Farm Puff Pastry Cups. I made these on a whim with an idea that I just thought up out of the blue when I was enjoying a girls night out earlier this month. Why not use these puff pastry cups with…. nutella mousse? I have to pat myself on the back this time – sometimes I have the best ideas ever!
Pepperidge Farm Puff Pastry can be used for just about anything sweet or savory. At our little evening soiree, we enjoyed all sorts of puff pastry yummies – like baked brie & crackers, pesto & mozzarella poppers (my favorite!) and pastry cups will with mushrooms and cheese.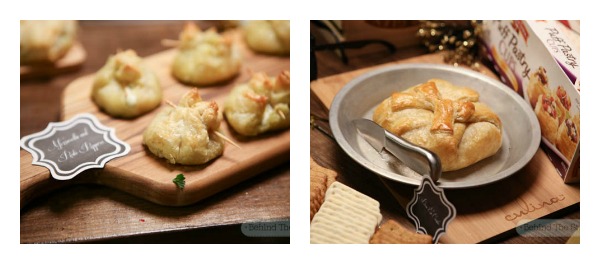 Then I got my idea to use a light & airy chocolate filling for the cup after having this… It's a puff pastry cup filled with a rolo, and topped with caramel sauce sitting on a bed of vanilla ice cream. Heaven on a spoon!!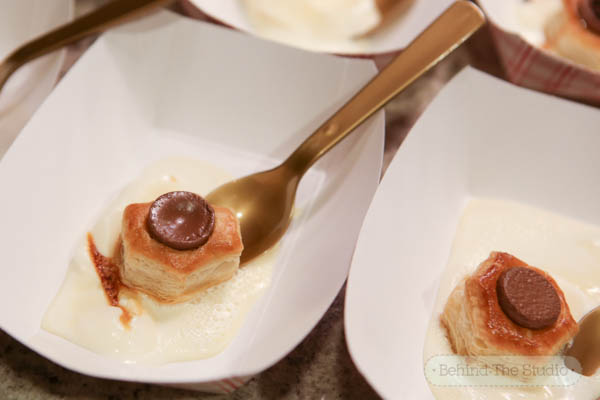 Most of all, I'm loving the Pepperidge Farm Puff Pastry because its so  versatile. You can use all sorts of different ways – check out the Pepperidge Farm website for recipe ideas – it kinda blew my mind with all the different recipes! There's even a puff pastry 101 section that helps you learn how to handle & bake your puff pastry for those that have never used it before.
So of course, I had to try my idea after enjoying the rolos in the pastry cups. I thought something lighter would work well and make it similar to a cream puff. I came up with Nutella Mousse Pastry Cups – here's what I did:
First I baked the cups according to the package directions, and brushed them with egg wash. They come in sheets and you must break them into individuals and arrange them on a parchment lined cookie sheet.
Egg wash = 1 beaten egg+ 1 tbspn of water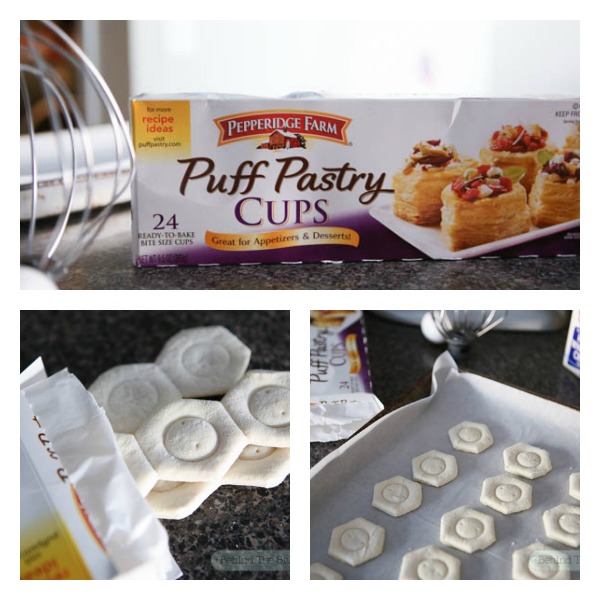 I baked them till they were nice and brown and let them cool before filling them with the Nutella Mousse. It's super simple to make, and I did it while my cups were baking.
You will need:
1 cup of nutella
2 cups of heavy cream
Whip the cream until you have soft peaks. In a separate bowl, measure out 1 cup of nutella and add about 1/2 cup of the whipped cream and whisk those together. Fold in the rest of the cream until the nutella is all incorporated and is light and fluffy.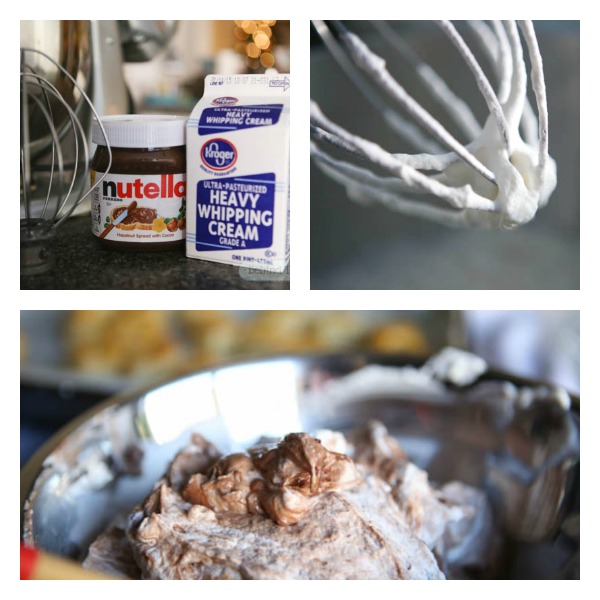 Ding! The cups were finally ready. I pulled them out of the oven and I pushed down the centers to create a hole for filling. I used the back of a spoon because they were too hot to touch.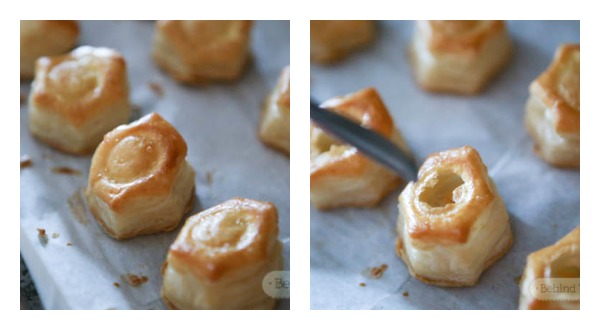 Once they were all cooled off, it was time to fill them with the mousse. I didn't have a pastry bag on hand, so I had to get creative with what I had. I did have a large metal tip, so I clipped a corner on a large plastic freezer bag and slipped the tip in there. It would be difficult to fill these cups without something like this, so I thought it would be an important step.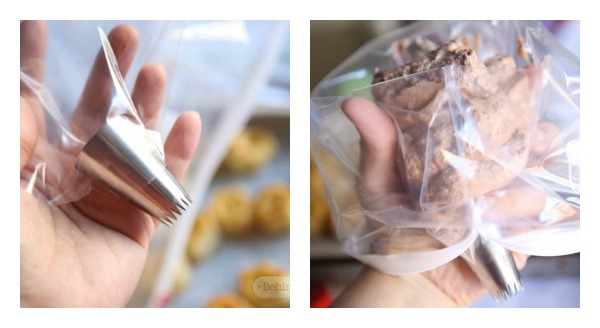 See all those flaky layers? Words just don't describe – Mmmm! You can find the Pepperidge Farm Baking Cups in the freezer section at your local grocery store. What will you create when you entertain your guests this holiday season?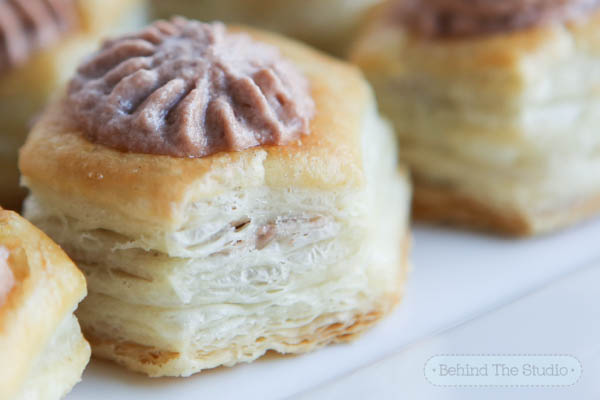 This is a sponsored post written by me on behalf of the Pepperidge Farm Puff Pastry.