This shop has been compensated by Collective Bias, Inc. and its advertiser. All opinions are mine alone. #MyNutrishPeak #CollectiveBias
If you're ever struggling to figure out what's the best dog food money can buy, give Rachael Ray™ Nutrish® PEAK Open Range Recipe™ with Beef, Venison & Lamb a look and see if it's right for your dog. I recently made this switch for Cookie and I'm glad I did because they don't use fillers, by products or artificial flavors. It's simply a natural dog food that's specially formulated to give your furbaby the very best balanced diet. My sweet girl is getting older every day and at her stage (12 going on 13 years old) it's important to make sure I give her the very best.
I decided to make the switch to Rachael Ray™ Nutrish® PEAK Open Range Recipe™ because I felt that the protein-rich, grain free dog food would be best for her. It's made with US farmed raised beef as the #1 ingredient which makes up 30% high quality protein. To completely make the switch, I gradually introduced the food by incorporating it into Cookie's current dog food over the course of 7-10 days. It slowly (and carefully) replaced our current food with PEAK. She already seems to be more energetic!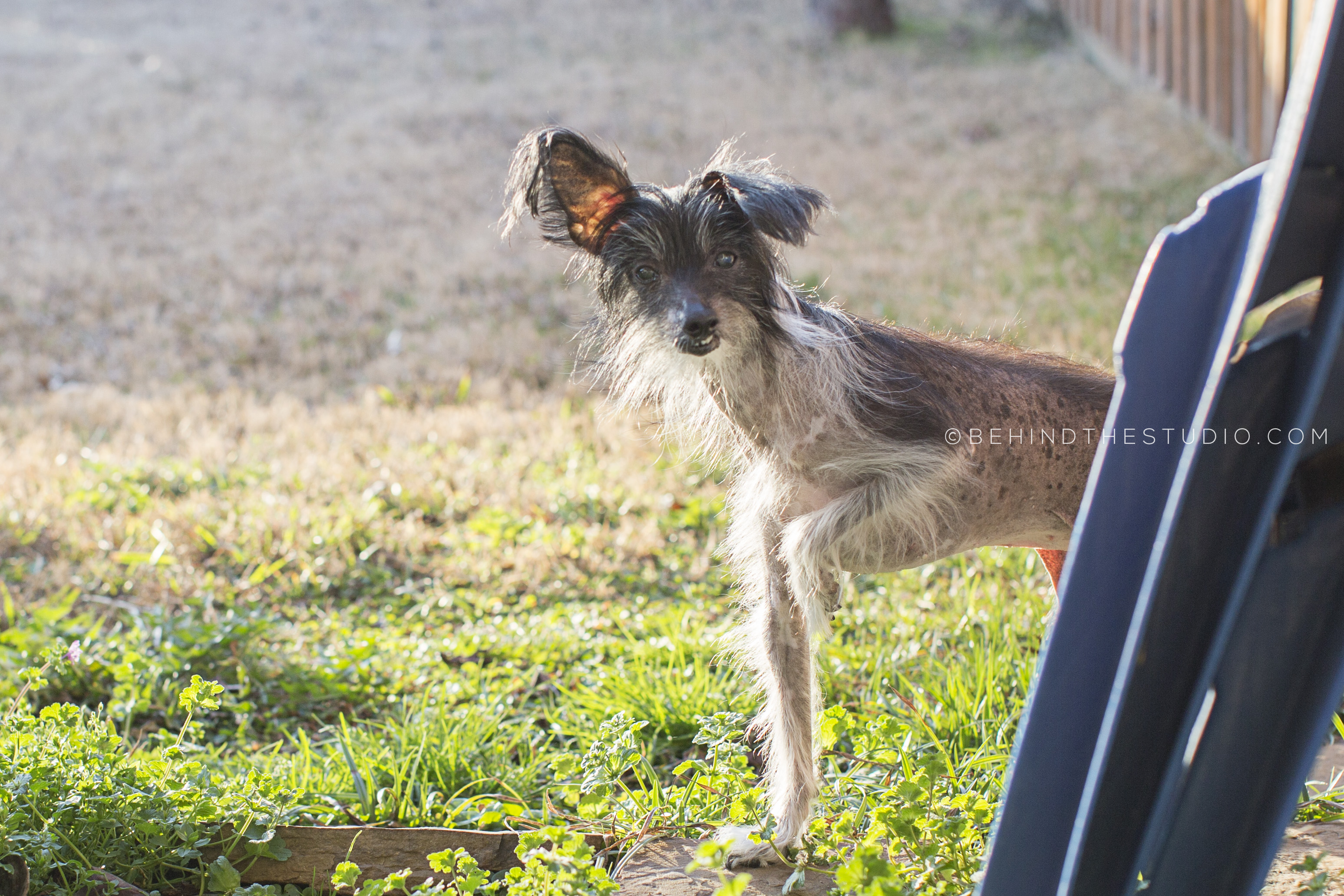 We all know & love Rachel Ray – did you know that she has a charity foundation that helps pets? A portion of all the proceeds from her Nutrish® brand dog food gets donated to Rachel's Rescue which helps animals in need. Funds are used for food, medical supplies and anything else a shelter may possibly need.
You can find Rachael Ray™ Nutrish® PEAK Open Range Recipe™ at Target or Kroger – I got mine at Target and used this coupon as well to get 4$ off!!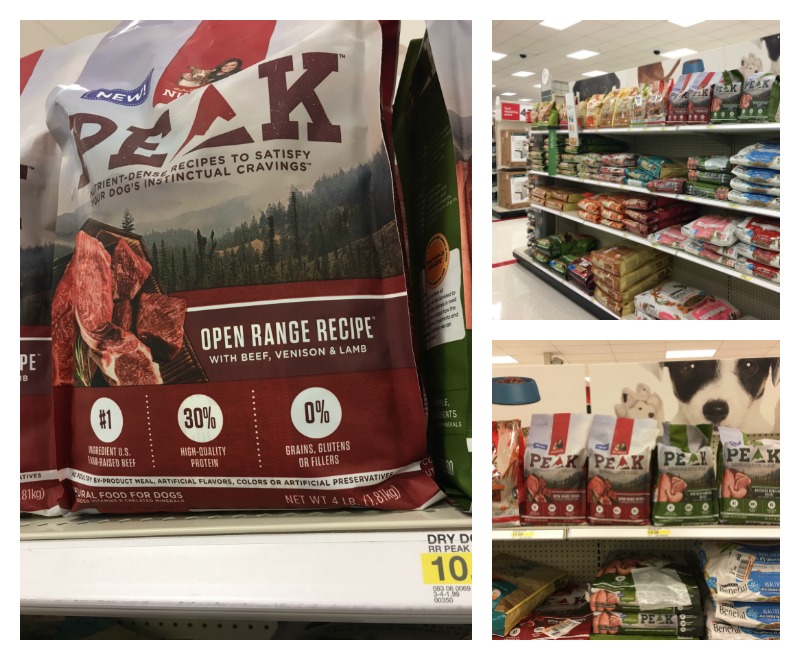 Cookie has been eating this for about a week now, and I do see a little spunk in her. I could be reading too much into it, but Cookie has been kind of obsessed with playing tomato and running around he yard just like this..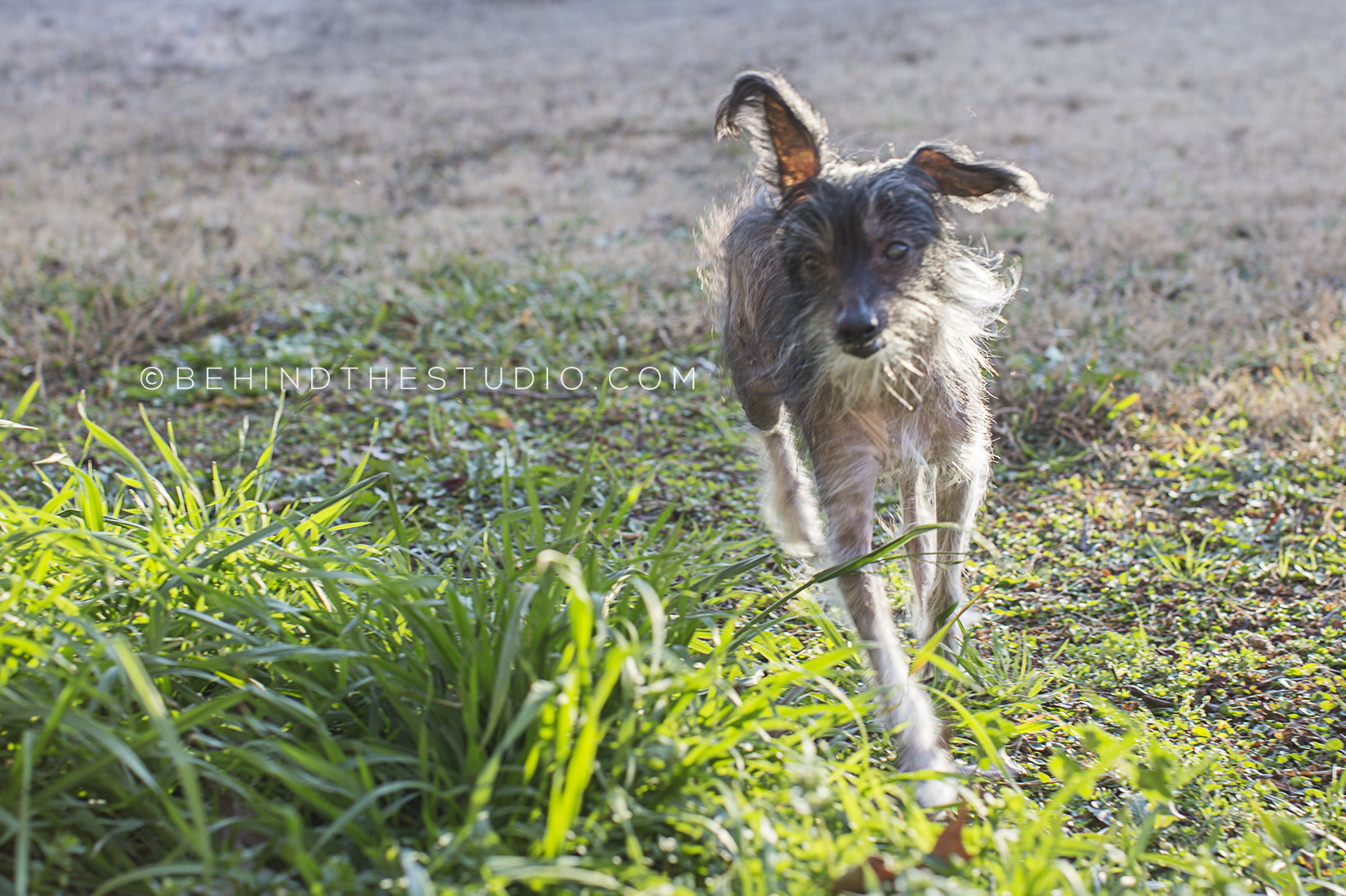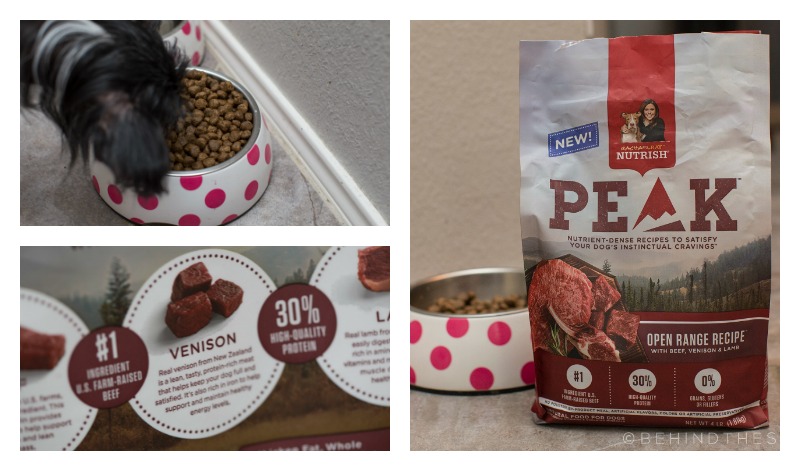 So, with all this talk of venison I decided to make a meal for the whole family inspired by Cookie's new dog food. The result? A venison chili topped with cheddar cheese and sour cream that satisfied even the pickiest eaters in my house (aka the kids).
Venison is not commonly found at your regular grocery store, so I had to find a local butcher that was able to fulfill my need for wild game. This recipe can be used with any ground meat, but for the sake of being inspired by Nutrish® PEAK Open Range Recipe™ I chose to use venison as my protein source for this recipe.
Here's what you'll need:
1 lb of ground venison
4 small cans of tomato sauce
2 cans of red kidney beans (drained and rinsed)
1 onion
1 clove of garlic
1 1/2 cups of beef broth
1 1/2 tsp ground cumin
1 1/2 tsp oregano
1 1/2 tsp salt
1 tsp paprika
1 tsp olive oil
Step 1:
Chop the onion and garlic, heat up 1 tsp olive oil in a skillet and sautee the onions & garlic until slightly browned. Add in the ground venison and brown the meat. Cook thoroughly. If you are using venison, there is probably nothing to drain once it's cooked. If you use a fatty meat, be sure to drain thoroughly before adding it to the crockpot in the next step.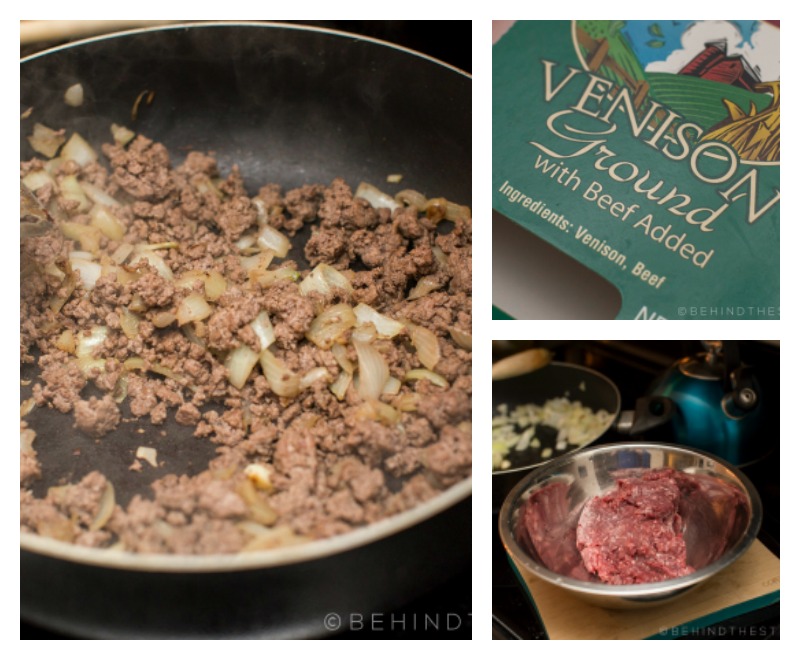 Step 2:
Transfer the cooked venison/onions to a warmed up crockpot, add in the 4 cans of tomato sauce and drained/rinsed red kidney beans, beef broth & stir. Add in spices and let it simmer on low for 4-6 hours.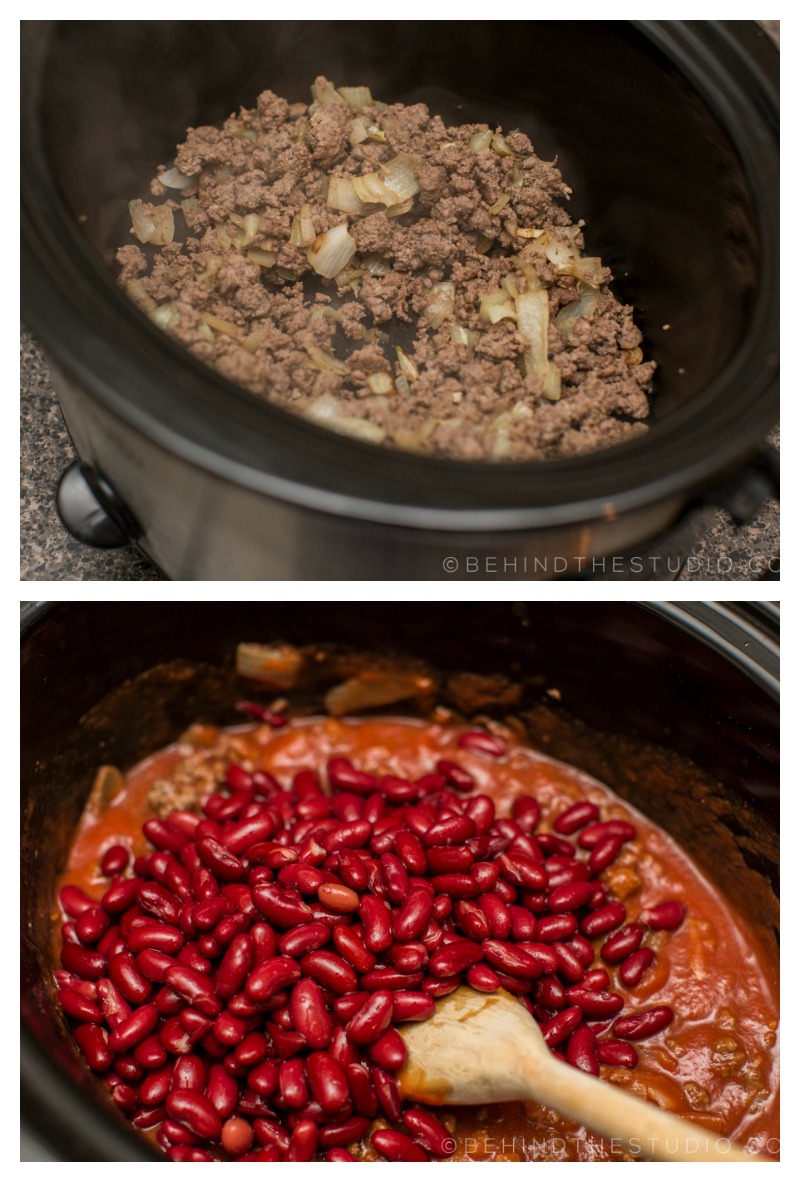 After a good long cook in the crockpot, it was ready to eat. I topped mine with some cheddar cheese, sour cream and paired it with some corn chips!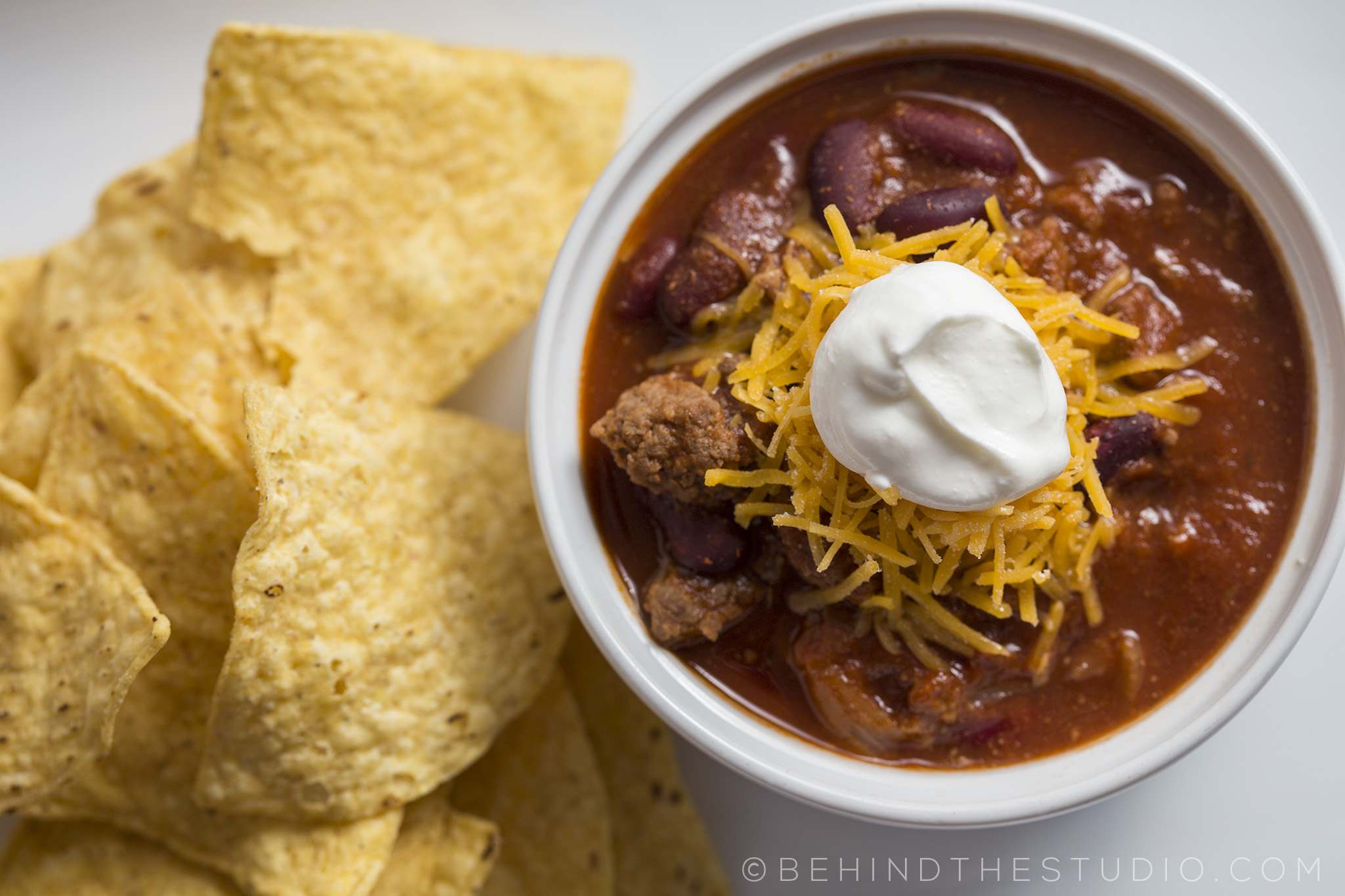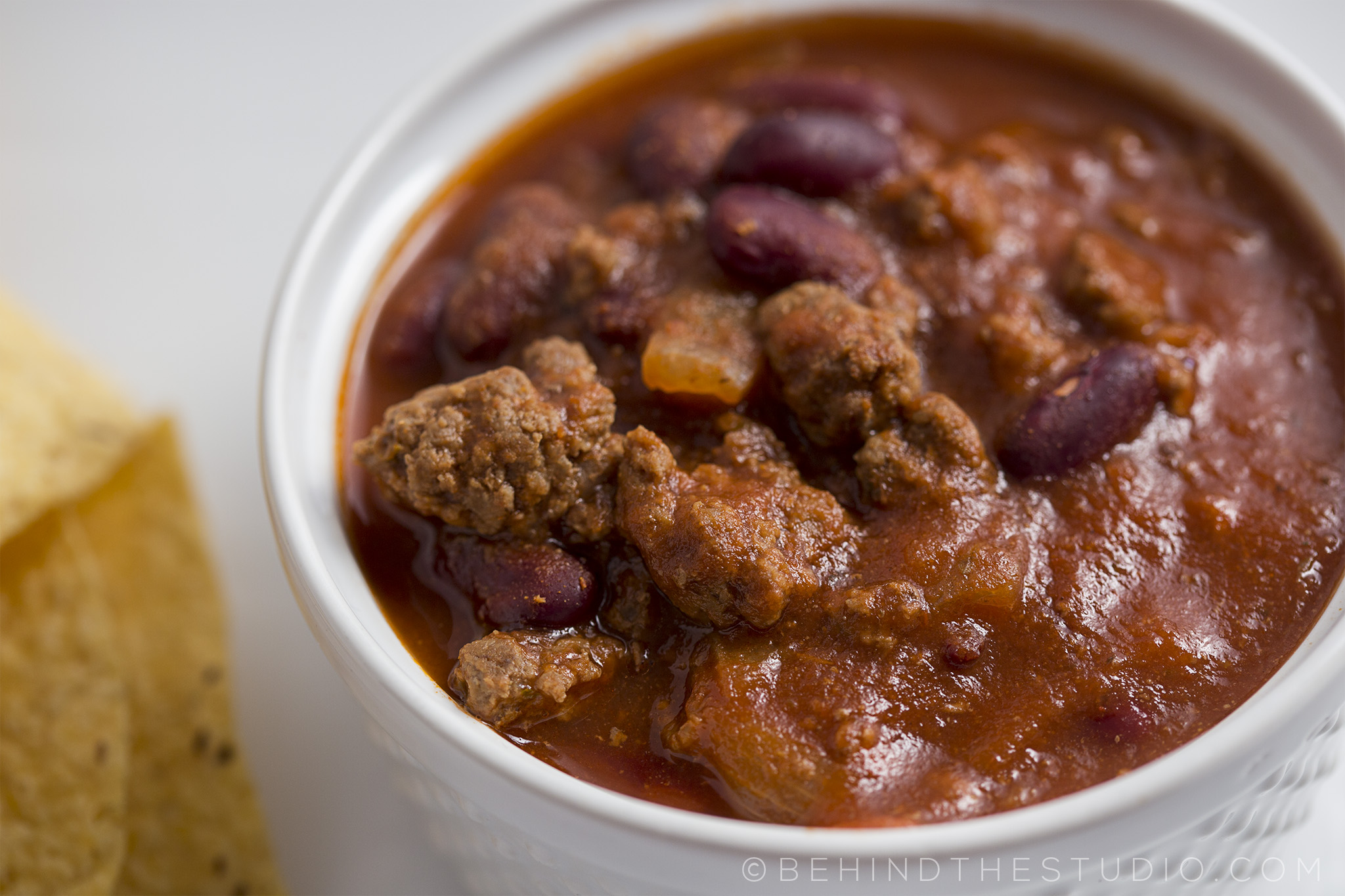 So what does YOUR furbaby eat? I'd love to know!
Don't forget you can get $4 off a bag of Rachael Ray™ Nutrish® dog food by clicking here.