I participated in an Influencer Activation on behalf of Influence Central for McCafé packaged coffee. I received product samples as well as a monetary promotional incentive to thank me for my participation.
Coffee and I go way back, and I owe most of my early coffee drinking years to my grandfather. Only a grandparent would think that it's okay to give a 6 year old a cup of strong coffee and access to a huge sugar bowl! So it is not surprising that to this day, coffee is one of my favorite comfort drinks whether I'm having it when I first wake up or as an evening pick-me-up. One thing is for sure – I've got pretty discerning taste buds when it comes to my cup of coffee.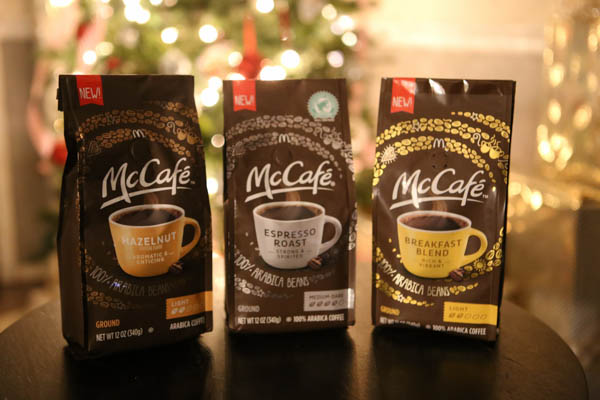 One of my favorites is the ground breakfast roast from the McCafé pre packaged coffee for the home coffee maker . I really miss the ease and convenience of the K-Cup®, but as of late we're back to using the old reliable drip coffee maker because as it turns out there really is a limit to how many times you can use your Keurig® in one given day. RIP my poor Keurig® machine – you were loved!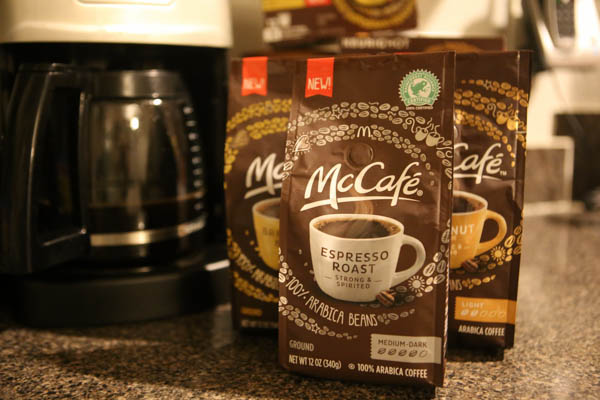 Some people can only drink coffee in the morning because of sensitivity to caffeine. Not me – the other night there I was enjoying a cup paired with my Christmas sugar cookies JP and I made this weekend. I love the holiday season for the fun activities like cookie making!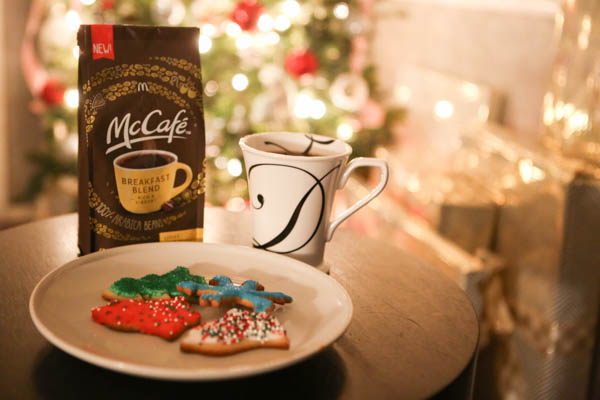 Nothing fills the senses quite like this on a chilly night with the Christmas tree lit! The best part is that you don't have to go to a McDonalds either to enjoy a cup either – You can purchase McCafé ground coffee or K-Cup® at your local grocery store! Made from 100% arabica beans and comes in many roasts such as Premium Roast, French Roast, Breakfast Blend and Colombian. There's even the fancier flavored ones such as French Vanilla and Hazelnut.
Be sure to follow McCafé on Twitter!