Do you have a crafty little kid on your Christmas list this year? If you do, I know exactly what they would love this year for Christmas. Have you ever seen your little crafter try to make their own gifts? The Knits Cool would be the perfect toy – It's designed to teach anyone how to knit with it's detailed but simple instructions. What's awesome is that it's all encompassing – all the needles store inside the kit and snap in easily so nothing gets lost.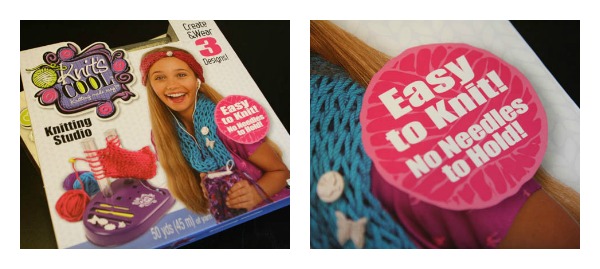 My little crafter showed preference to the Text Cool Bracelet Studio. The fact that this toy was more of a girl's type of thing completely escaped him. When I pulled these out of the box to try, I didn't really want to point out the girlieness factor because it was an activity I wanted us to do.. Instead I asked him, "Are you sure you want to play with these?" I looked at him, expecting him to reject both Cool Brands games and instead he gushed excitedly, "Yes, I don't care if it's a girl's toy. Who cares! It looks like fun!"
Right away he dove in and wanted to know how to set it up so he could start making bracelets. With minimal help, I was able to get him started and figure how it worked.
There was so many colorful bracelets that came included – he picked the rainbow ones for his masterpiece.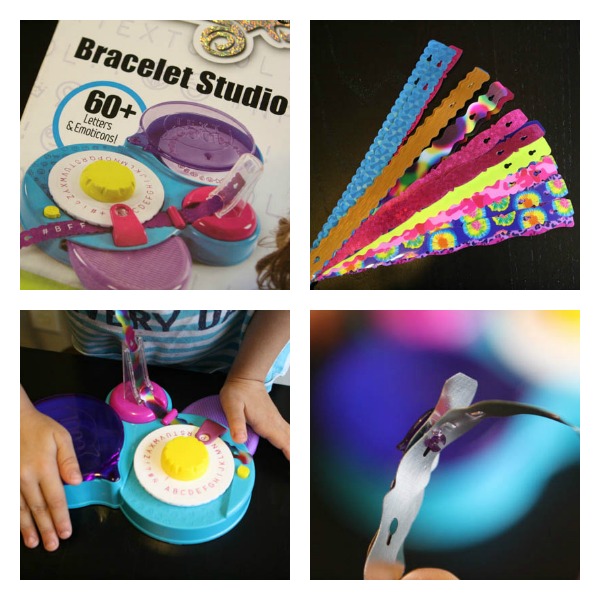 My little bracelet maker was busy for hours coming up with new messages and wearing them as he went along.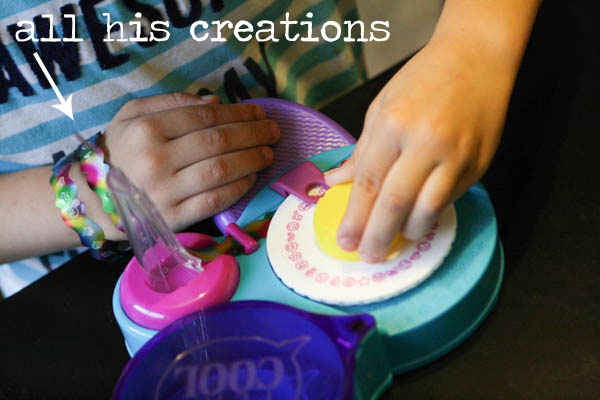 I was selected for this opportunity as a member of Clever Girls and the content and opinions expressed here are all my own.