This shop has been compensated by Collective Bias, Inc. and its advertiser. All opinions are mine alone. #FlavorYourSummer #CollectiveBias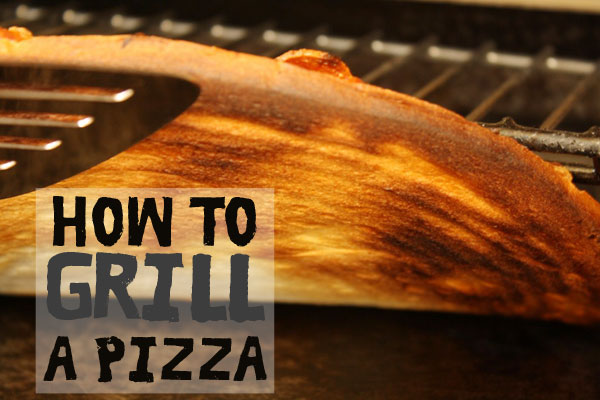 This past weekend was father's day and we had a great day lounging at home and celebrating dad. In honor of that, We decided to cook out on the grill and enjoy some good times eating it all up as a family. Meats are not the only thing that you can cook on a grill – infact you can cook pretty much anything on a grill if you figure out how to not burn it! I decided to break out some frozen pizzas and enjoy those as starters before we made burgers later on. I picked up some of JACK'S® Pepperoni Original Pizza and NESTLÉ® DRUMSTICK® BUTTERFINGER® ice cream cones as treats from Walmart for our father's day celebration.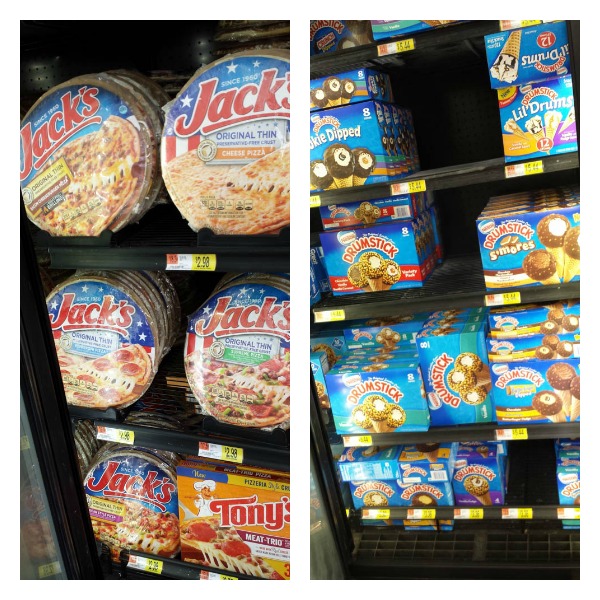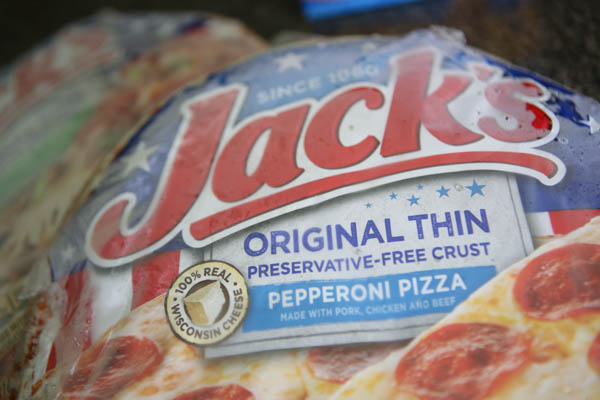 Now.. About grilling that pizza…
You don't need to have one of those pizza stones in order to do this, all you need is a cookie sheet, tin foil and discarded coke cans. Here's what I did:
First thing, I made a base out of aluminum foil because if it sat directly on the grill, it would burn before it was properly cooked. I used 2 sheets of foil and 3 empty coke cans to raise the pizza up off the grill.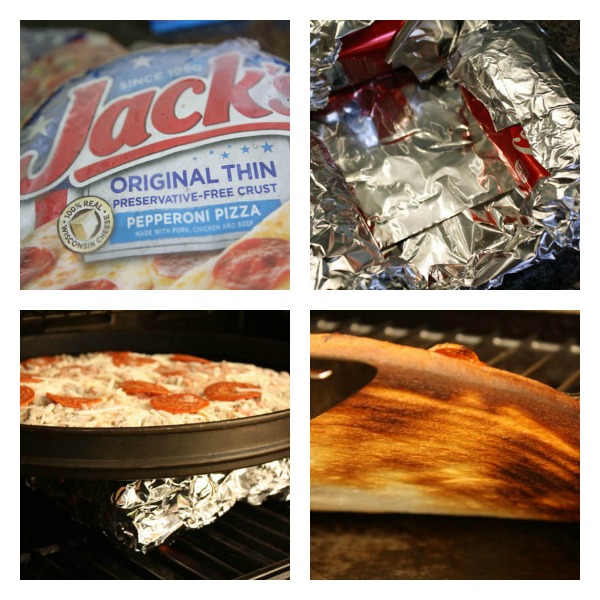 And put it down on a very hot pre-heated grill.. I put the pizza on the cookie sheet, and placed it on top of the foil base, and closed the cover. I set my timer for 5 minutes to come back and check on it.
~ Five Minutes Later ~
I rotated the pan 180 degrees (very important!) so it cooks evenly, and closed the cover again.
~ Another 5 Minutes Later ~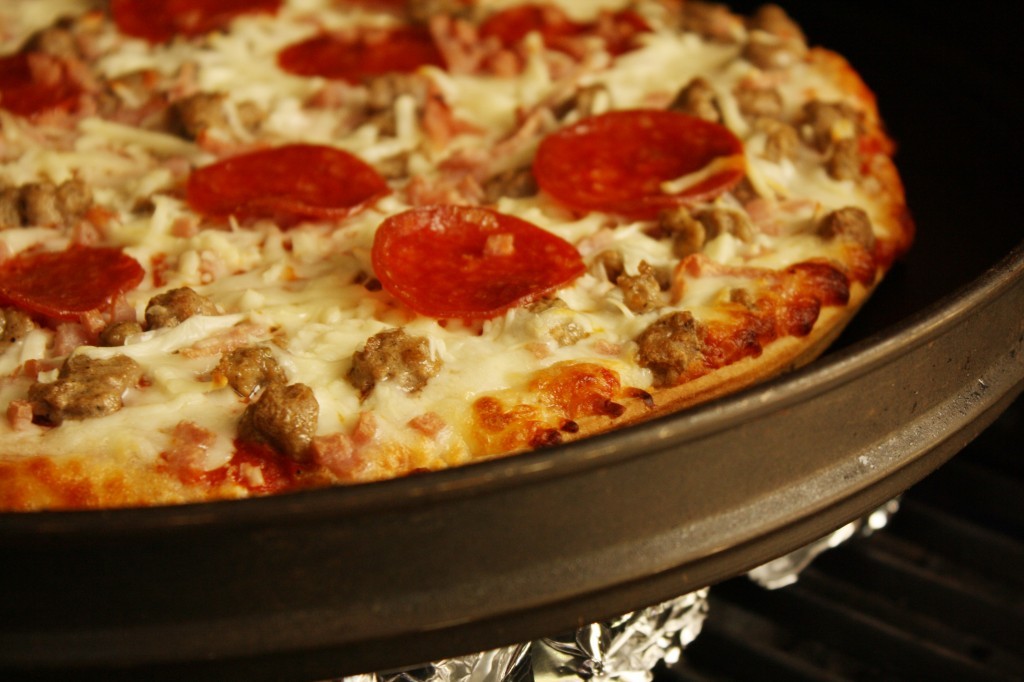 Much closer to where I need it to be – it's starting to smell like a pizzeria back here! Time to keep a close eye on it, so I took a spatula and checked the bottom to make sure it wasn't burned. It was nicely crisp and brown. Perfect!
I took it inside and let it sit for about 5 minutes before I take my pizza cutter to it. This allows the cheese to solidify a little bit , making nice triangle cuts of yummy pizza! Who can't fall in love with a plateful of these?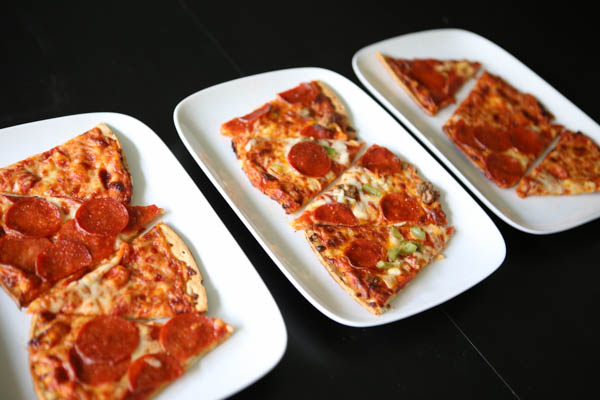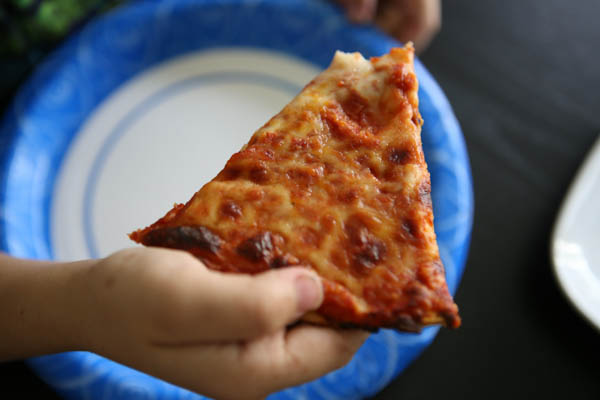 I know we did!! It wasn't very long before the table looked like this: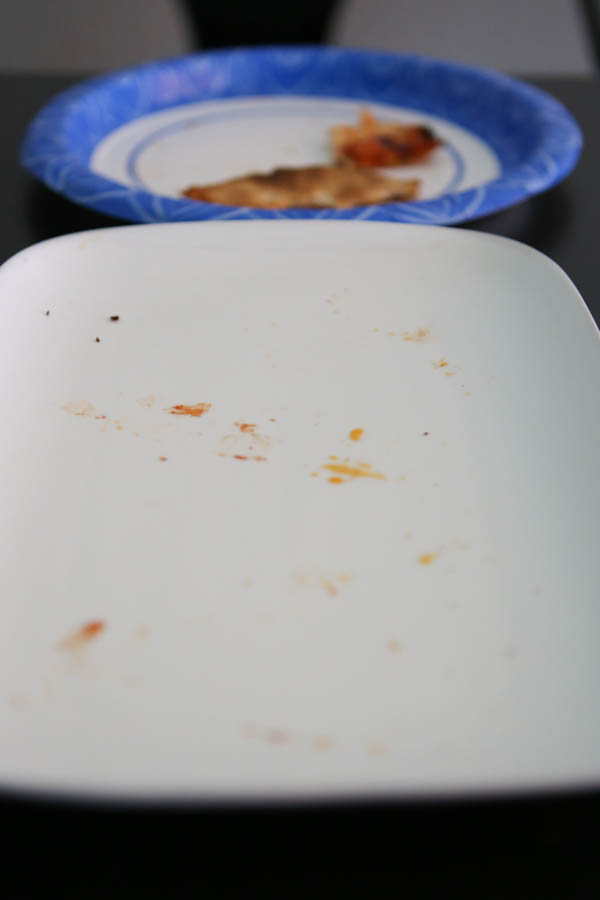 Of course we had to save room for dessert! We enjoyed the NESTLÉ® DRUMSTICK® BUTTERFINGER® ice cream cones as a cool treat.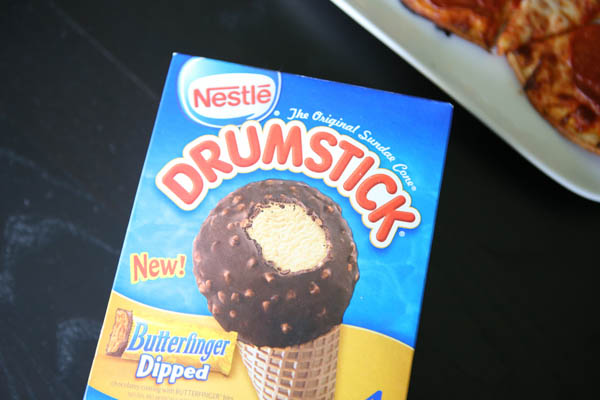 Be sure to check out more delicious recipes and ideas for your next party here. I'd love to hear your favorite!