This post is brought to you by Danze. Although I was not compensated for this, the folks at Danze were kind enough to send me a bathroom faucet of my choice. All opinions are 100% my own.
Five year old boys have got to be the sweetest – but have you ever tried sharing a bathroom with one? Mine is no exception, with his projectile mouth-rinsing, bath time crayons and his attempts at aiming correctly. To say the least, keeping a bathroom looking spotless can have it's challenges when you have small child, period.
I'm giving our main bathroom (which is also JP's bathroom) a mini-facelift, and part of it is a new shower head by Danze. Danze has an incredible line of modern bathroom faucets. This is the faucet we started with – the plain, standard faucet with no frills…. Also known for water spots and hard water crust. It does the job, but it's just not pretty!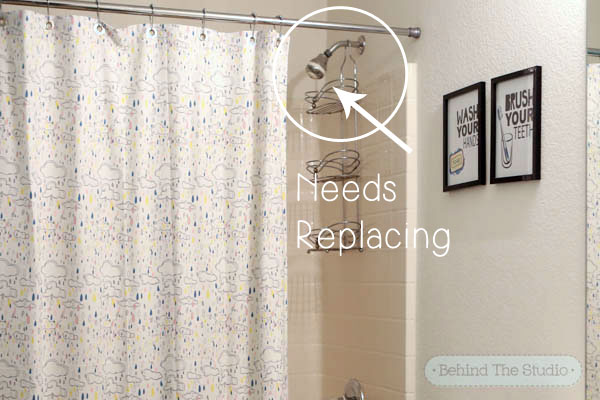 Since JP's bathroom also doubles as a guest bathroom for when we have visitors, it's important to me for it to look clean. When I looked through all the bathroom faucets available at Danze, I immediately knew that I wanted a replacement. The current faucet we have installed has really bad pressure and taking a shower in there isn't very pleasant. Luckily, JP primarily takes bubble baths in here so it doesn't really apply. However, it doesn't work out so well when we have houseguests stay overnight! I usually offer them use of the master bathroom shower!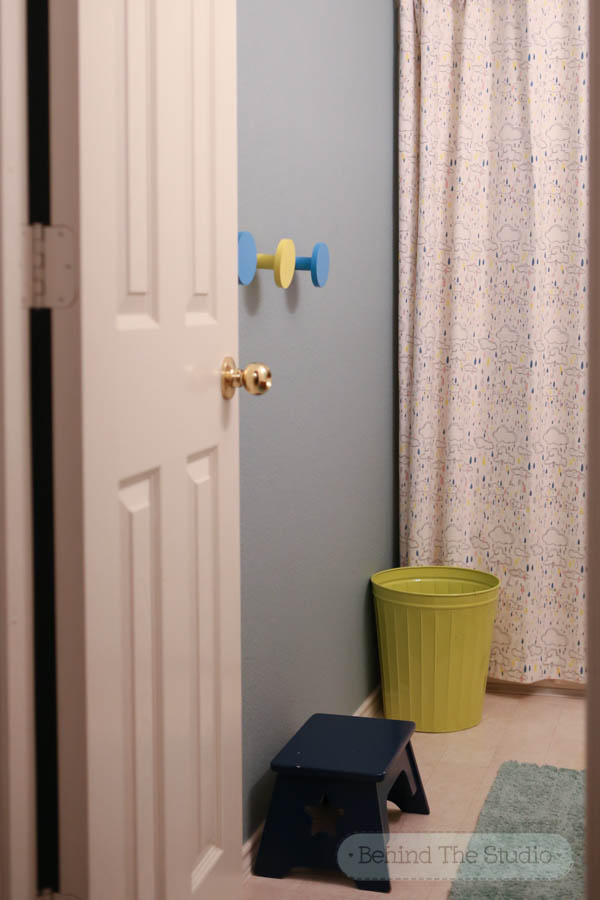 Bathrooms are pretty inexpensive for a small facelift,unless you are planning on remodeling things – that's when it starts to get pricey. I painted 1 wall, bought a few colorful accessories and a whimsical shower curtain to tie it all together. Piece by piece, I will replace all the bigger things – like bathroom faucets. What do you think of my bathroom fix-up?
Head over here and cast your vote for your favorite bathroom!