Every once in a while, I enjoy a good stiff drink at the end of my day – especially when it's been an exhausting one! When days like that rear their ugly head, I like to mix up one of these raspberry pomegranate martinis to make it all better. It's simple, fruity and definitely packs a punch – one is all you need!
I came up with this recipe to try and re-create a pomegranate martini I had at my husband's office party at Christmas. I loved it! So this is my best interpretation of the drink I had that evening because the flavors work so well together. My favorite way to enjoy one of these late-night concoctions is in PJ's on the sofa with Cookie (my dog) while we watch our favorite TV shows, when everyone is asleep.
Raspberry Pomegranate Martini
Author:
Prep time:
Total time:
Ingredients
3oz Raspberry infused vodka
1oz Pomegranate liquor
1oz Pomegranate juice
1oz Simple syrup
maraschino cherries
Instructions
In a stainless steel mixing glass with ice inside, mix together the vodka and pomegranate liquor. Stir. Add in the pomegranate juice and simple syrup. Stir. Strain into a cocktail glass. Garnish with maraschino cherries. Enjoy!
As you can see, a carefully placed hand/finger works nicely as a bar strainer if you're like me and don't have one.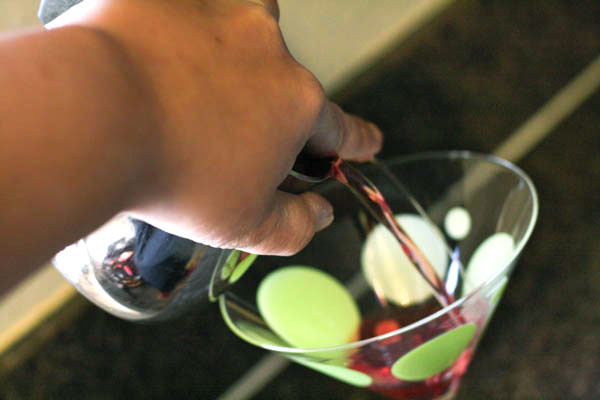 So I bring you this recipe today because this is my official contest entry to try and win my way to SoFabCon 2014. I missed out on the opportunity to go last year, and I definitely don't want that to happen again! Social Fabric and #collectivebias has been a huge part of my life for over 2 whole years now, and going to#SoFabCon14 will allow me to meet all the real people behind all the 'profile-pic faces' that I know them by.
After visiting a few local blogging conferences here in Dallas, I've met a few of the faces from Social Fabric and its so nice to connect on a personal level with fellow bloggers in the community. That being said, I really want to go!! Not only to meet the rest of the community, but to grow and learn more about the blogging world. Also my drink will be featured during the #NickMomPJParty – I'd love to see that!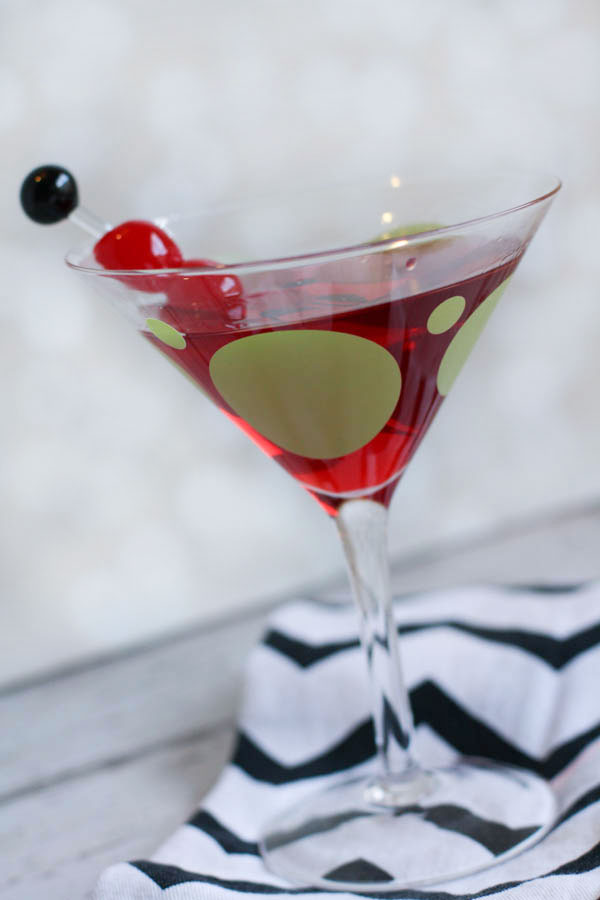 And remember… Please always drink responsibly!!