This post brought to you by Vectra flea & tick control. All opinions are 100% mine.
This morning I asked JP – "Guess what we're doing today..?"
"What is it, mama?"
"We're taking Cookie to the Vet."
"The bet?, he repeats, "What's a bet?"
I proceesed to explain to him exactly what a Vet is, what they are for and why Cookie was going. "Cookie is very healthy," I explained "Sometimes she needs to see the doctor to make sure she stays healthy…"
So I loaded them both up in the car and JP got to experience taking his best friend for well visit.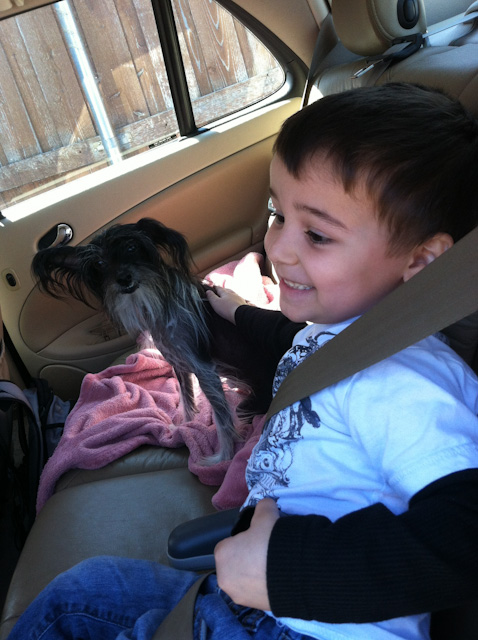 Cookie is a very special member of our family, and although I dont write about her that much, she is very much a huge part of my life. Whenever I am writing a blog entry, she is usually curled up next to me with her nose tucked under her tail, with her pink blanket you see not far from her.
Because I had the opportunity to take Cookie to the Vet to try a free dose of Vectra flea & tick control, I was pretty impressed with how simplistic it is to administer. Even though she is hairless, she is still very suseptible to fleas and ticks, just like any other dog.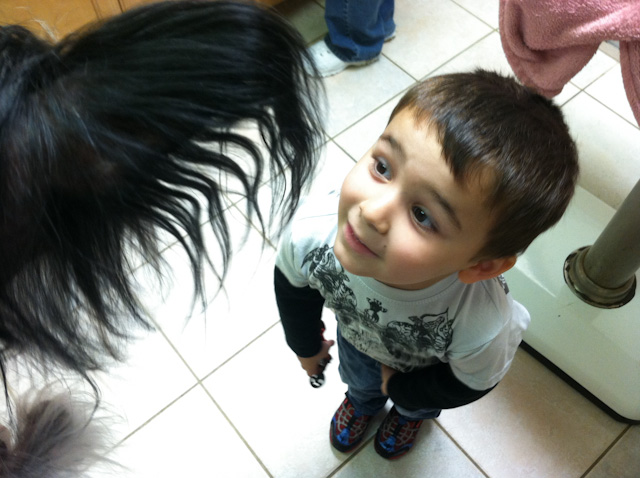 Once Cookie realized she was at the dreaded Vet's office, she cried and whimpered in my arms. JP tried to help ease her nerves by telling her it will be ok. I hope he takes his own advice when it comes time for the pediatrician's well visit for him next month!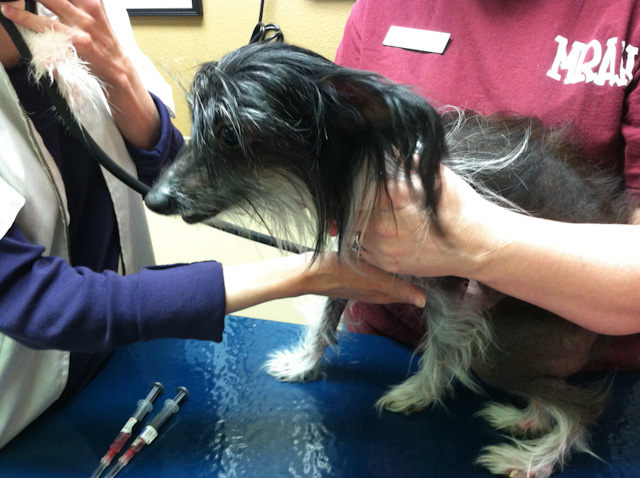 After the usual ooohs and ahhhs over her unique appearance – they told me that Cookie was in amazing health. She got her routine shots, tested for heartworm and last but not least, got her free dose of Vectra flea & tick control.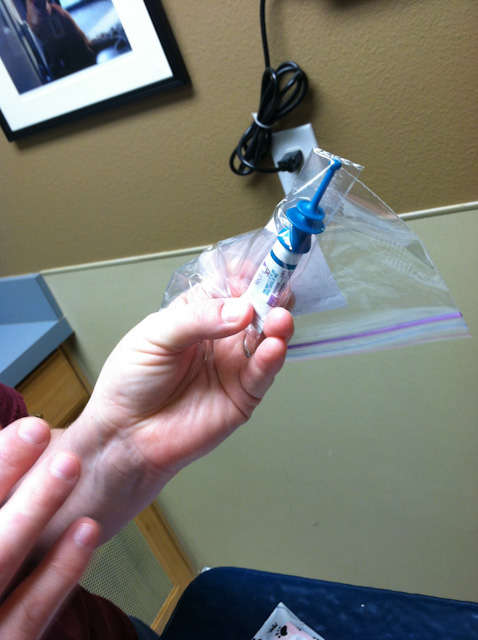 I was explained to administer it from tail to neck, and massage it into her skin. She was a terrific sport while she laid on her favorite pink blanket. Once the medication dried on her skin, we were good to go!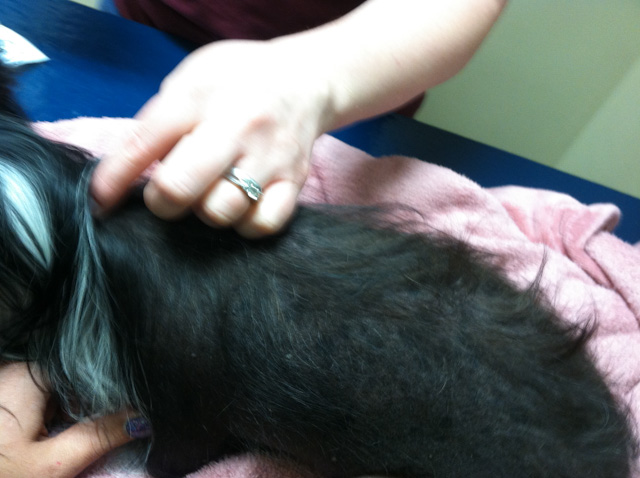 Enter to win Vectra's Protect the love Facebook Sweepstakes for a $100 gift card to use at your next veterinarian visit. A gift card will be rewarded each week for the duration of the Sweepstakes. Also, each entrant to the Protect the love Sweepstakes can also claim a FREE does of Vectra flea and tick control. Users can print out a coupon for a free dose to redeem at a Vectra veterinarian near them. All readers need to do is enter the sweepstakes, then visit FirstDoseFree.com and fill out the form.
Be sure to like Vectra on Facebook and follow @VectraPet on Twitter
***Protect the love™ is the official social identity of Vectra flea & tick control. Vectra is a product of Ceva Animal Health, LLC and has multiple formulas for dogs, cats, puppies and kittens. *DO NOT USE VECTRA 3D ON CATS