What better to start the week off but with a yummy recipe for crockpot chicken soup!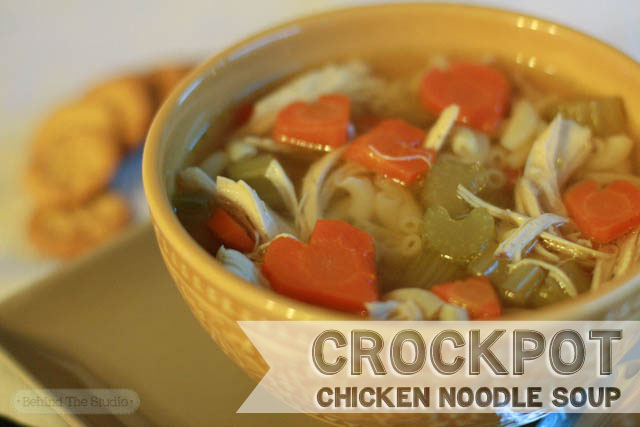 It's as easy to make as it is healthy, and it definitely helps in getting you through the flu season! JP and I have both paid our dues – which is what prompted me to make this recipe in the first place. Just to be extra fancy, I decided to shave down the carrots into a heart shape with the vegetable peeler. Anything to entice JP into eating his veggies!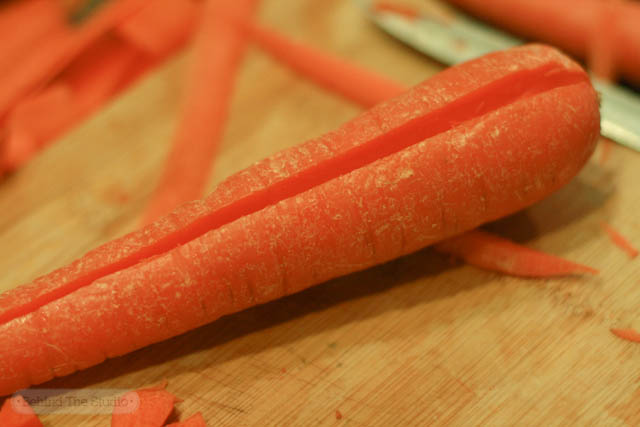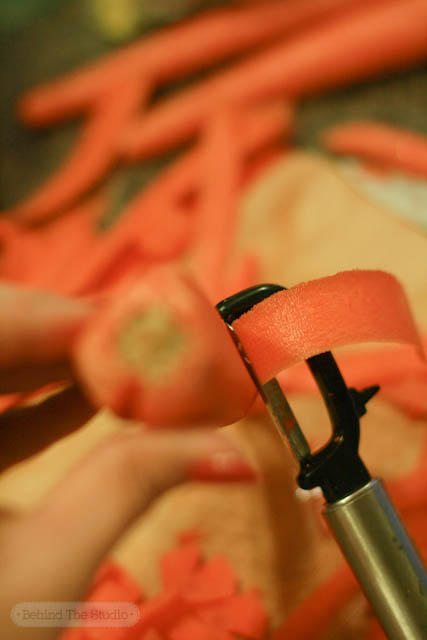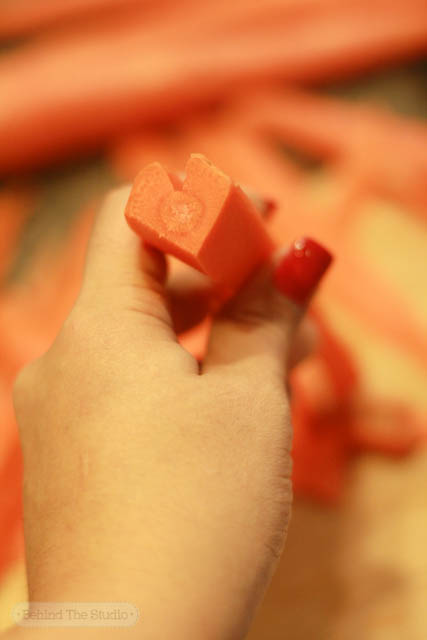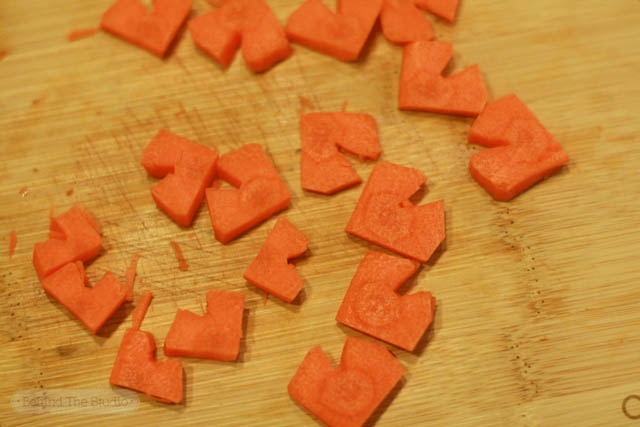 Once I had my heart shaped carrots cut up, I diced up some celery and some onions and put them together in the crockpot with some chicken stock. Be sure to have enough to cover the chicken when you put it in.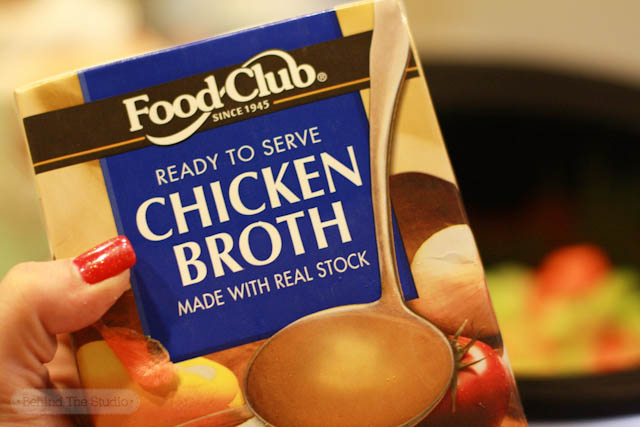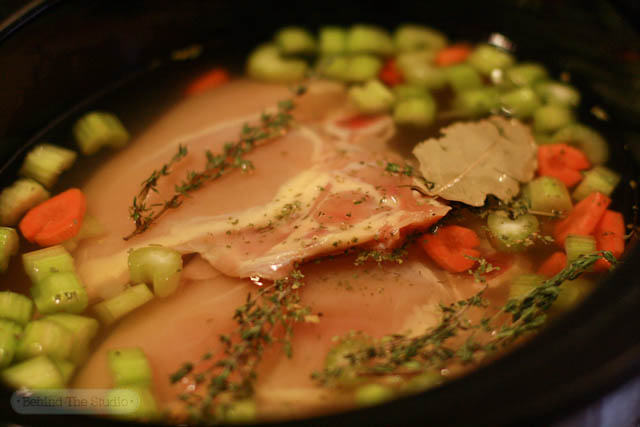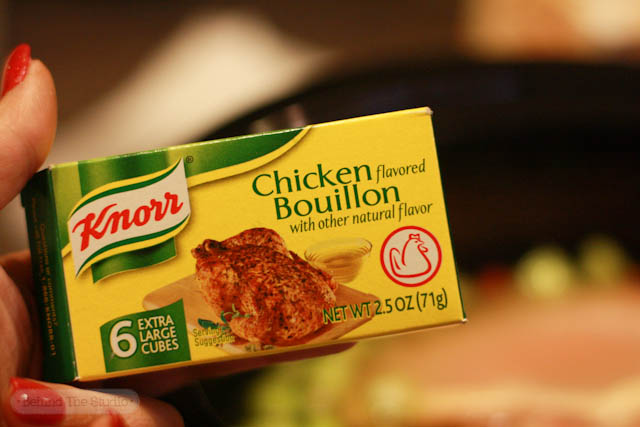 Once I added the chicken, I also thew in a few spriggs of thyme, a bay leaf, some salt & pepper and of course another cube or 2 of bouillon. Mix it all together and let it cook on low for 6-8 hours. Once the chicken is fully cooked through, and the soup is nearly ready to be served, remove the split chicken breasts and shred the meat. Return it all to the pot and discard the bones.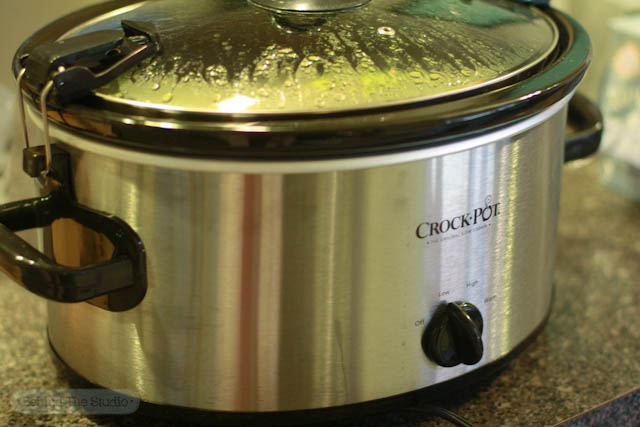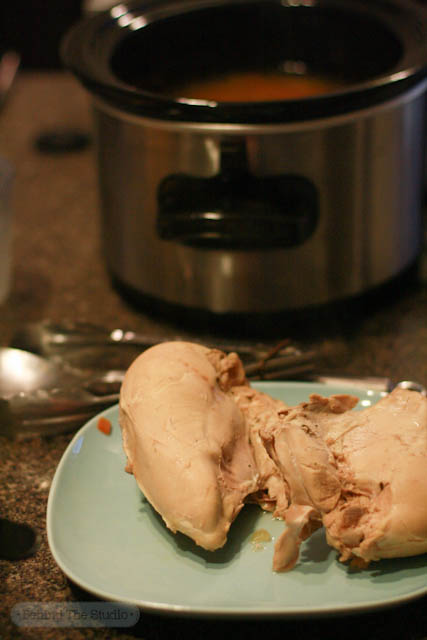 A little elbow macaroni and some parmesan cheese, and it was the perfect winter cure-all for anything!