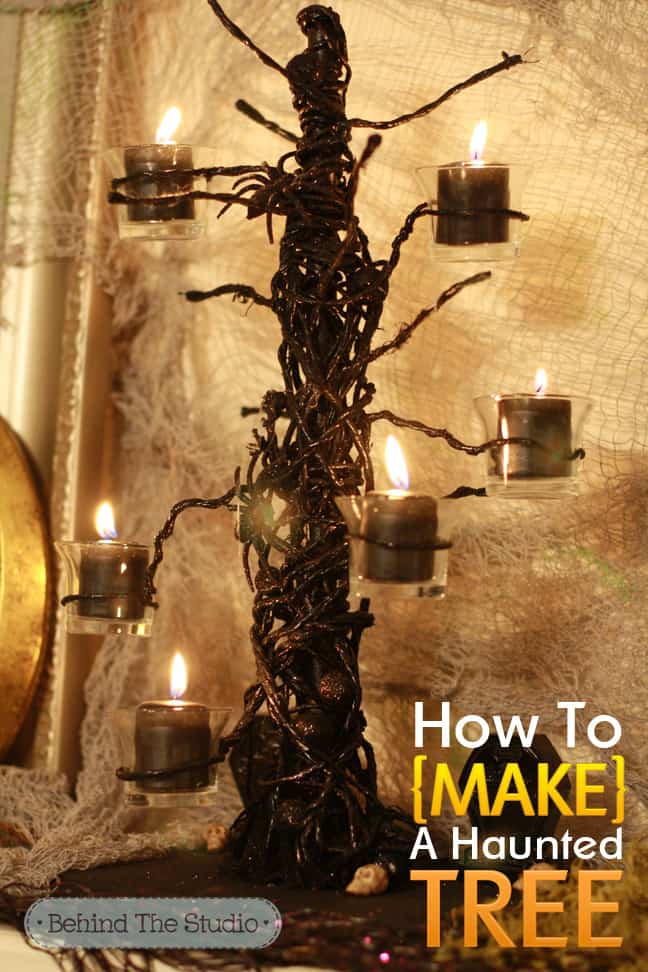 Making a DIY Halloween Candelabra is super easy and cheap to make! Halloween is hands down one of my favorite times of the year – I talked about it last year when I wondered if JP hated dressing up in a costume. BTW – I'm thinking this year will be different because he picked out his own costume, and he's actually excited to wear it – so it all remains to be seen.
I decided to make a halloween candelabra after spotting a similar product on Zulily one day – but I just can't justify spending 40 bucks on a once-a-year halloween candelabra. Making one seemed alot more within my price range! Here's what I used:
1 decorative natural wood base
1 long 1/4″ natural wood dowel
Flower arranging wire
6 glass votive candle holders
Fine black glitter
Black glossy spray paint
1 package of coffin candy (found at the Dollar Tree)
Decorative spiders
Decorative skulls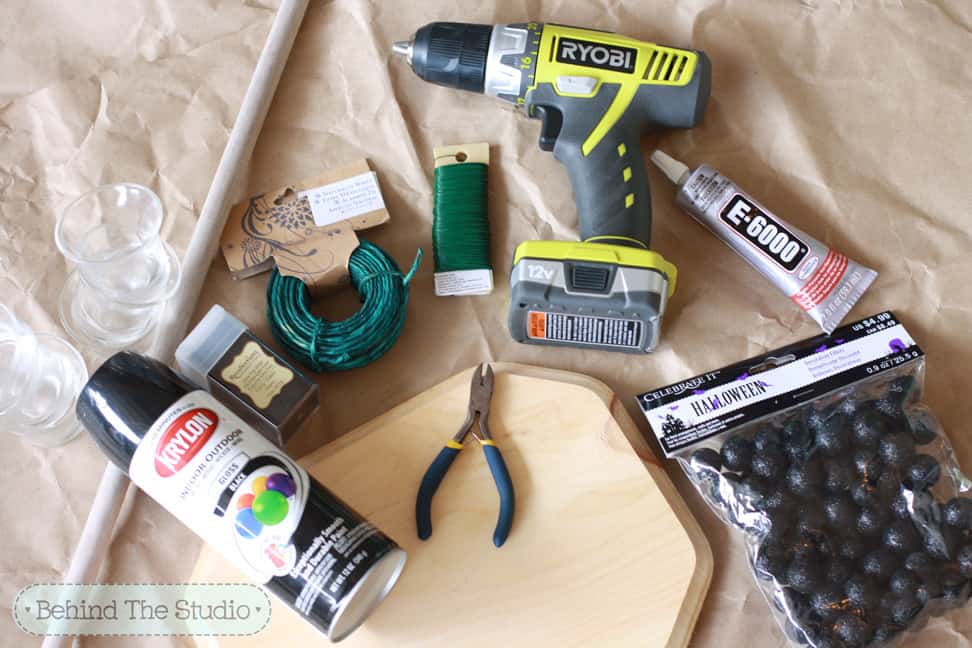 First things first, I cut the dowel to the appropriate length I wanted because I didn't want it to be too tall.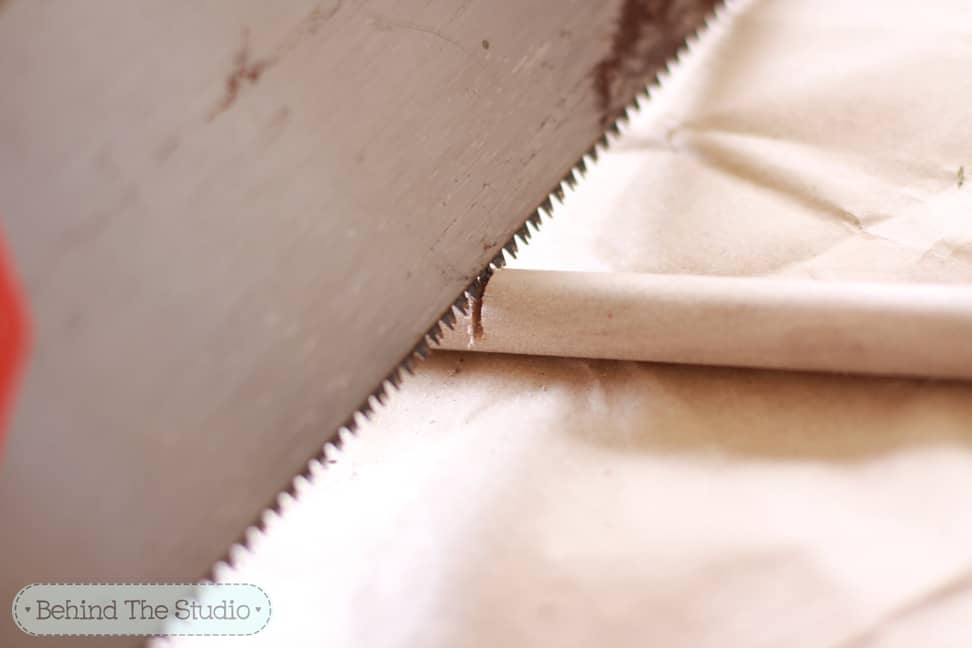 Then I drilled some holes in both the base and the dowel and secured them together with a screw.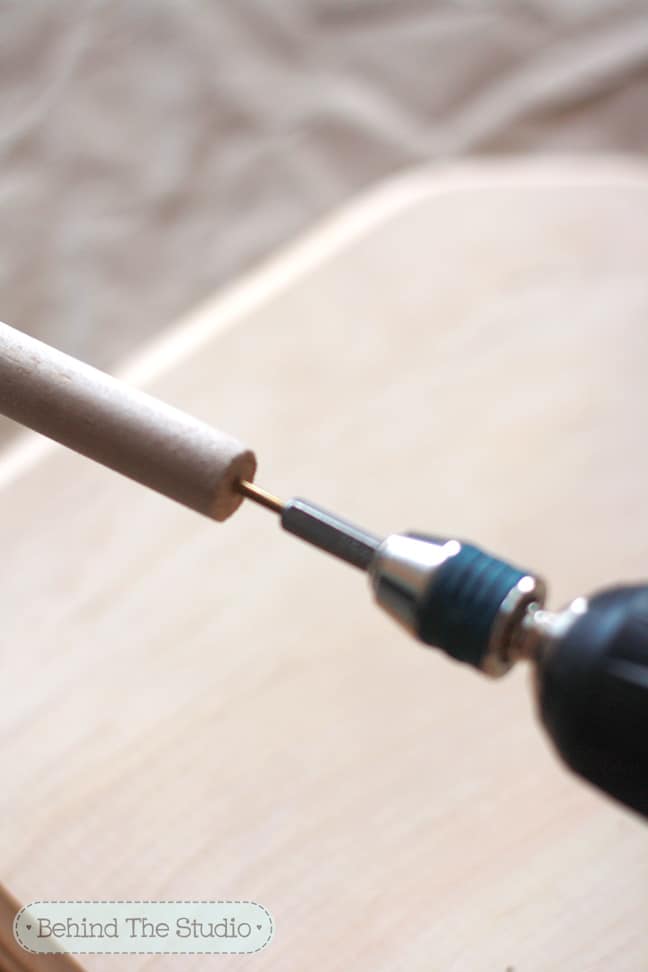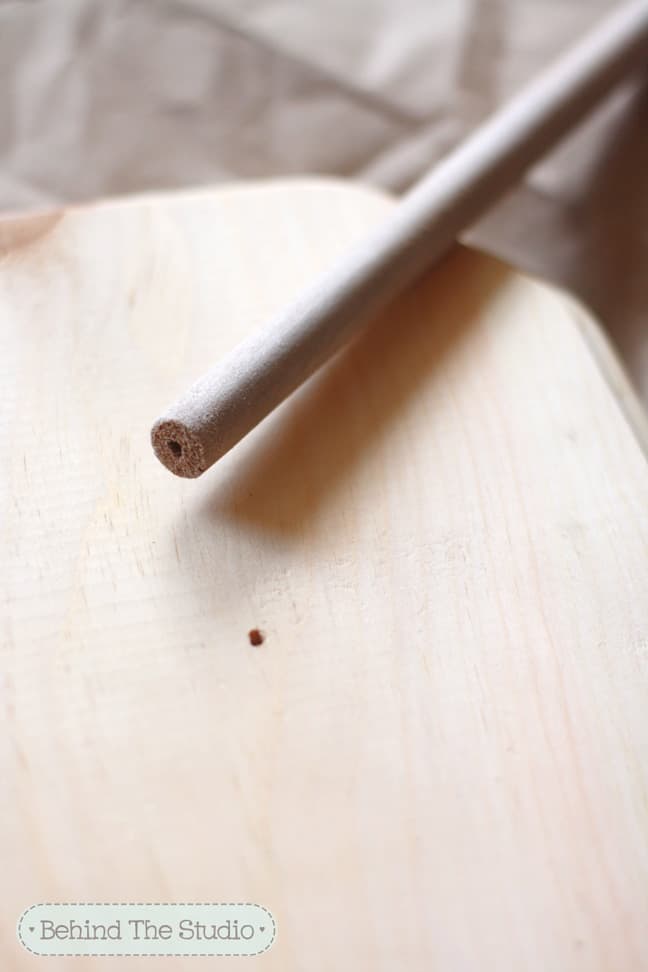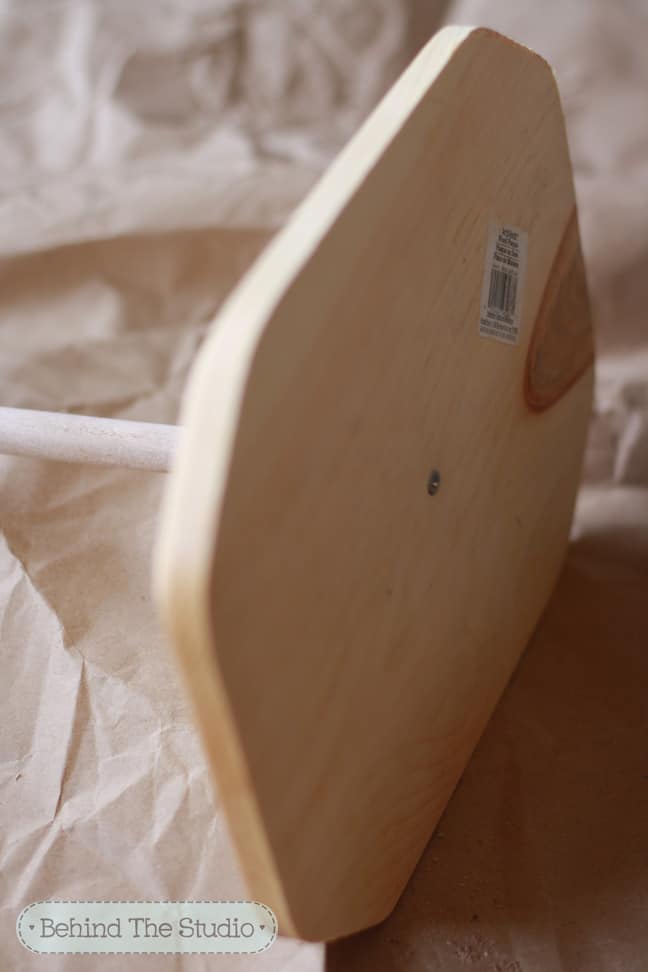 Once you have that secured, you can begin wrapping the pole to create your spooky dead tree. I started by making the branches that hold the votive glasses. I cut 6 pieces of wire by doubling the length of the pole and adding an extra 10″. I wrapped each wire around the lip of the glass candle holder to make sure it has a secure grip.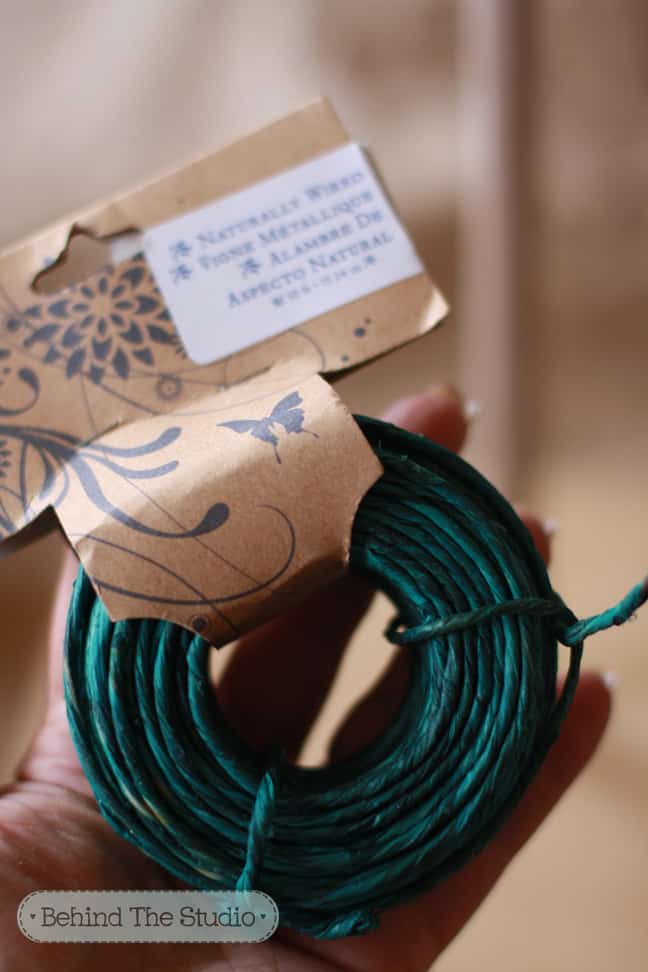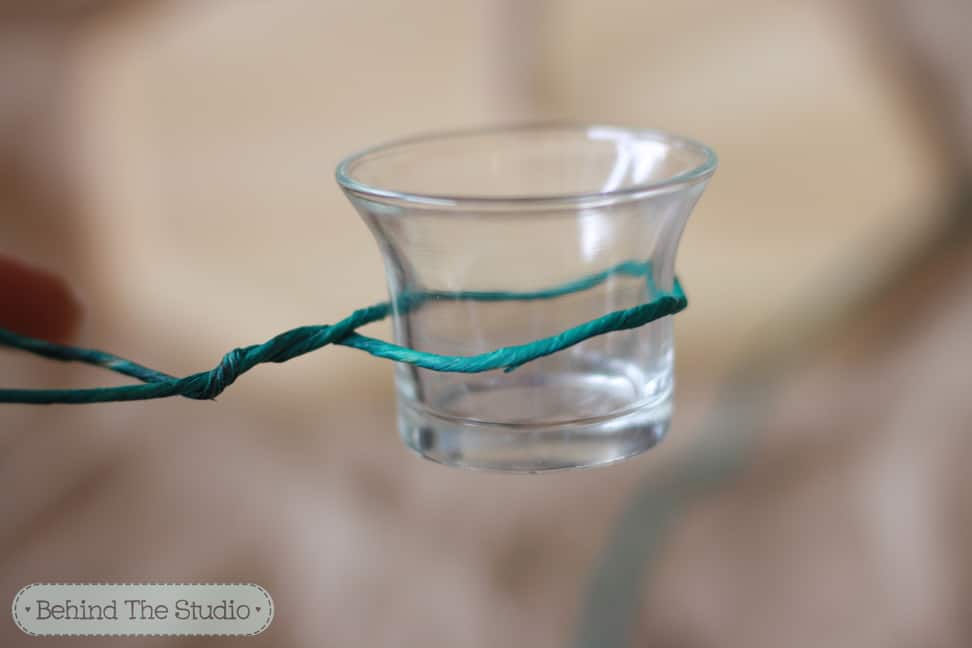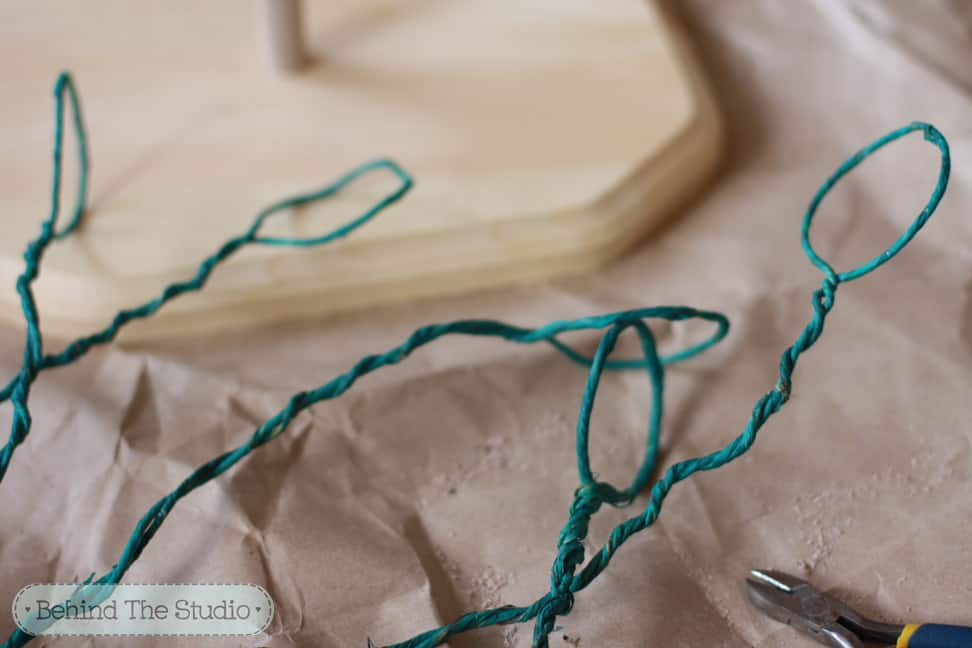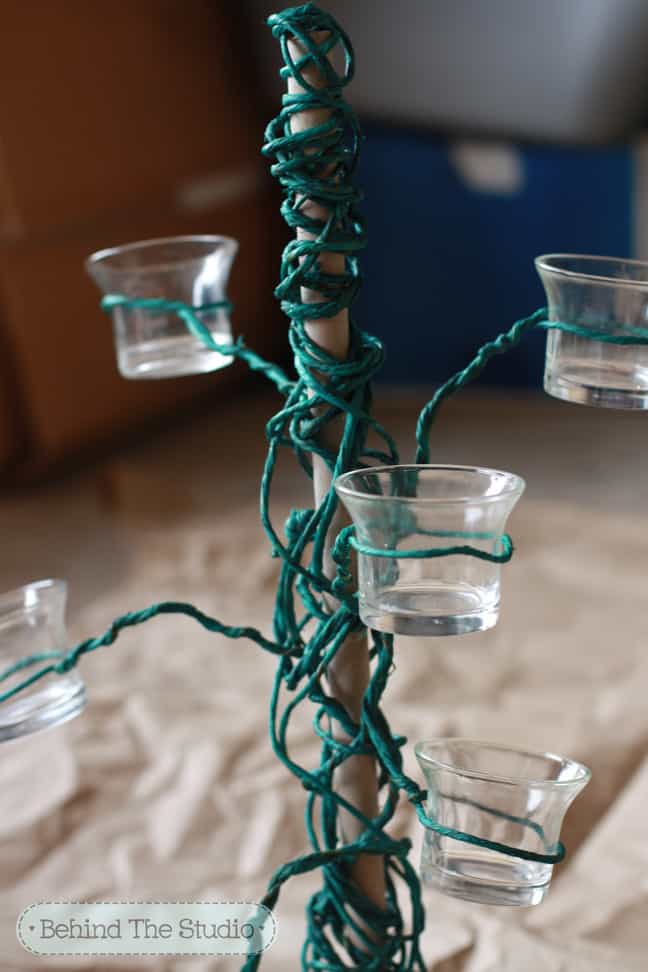 Then using a long pre-cut wire, I twisted and arranged these around the wooden base as I saw fit. This is the fun part – you get to decide what the shape of your tree will look like, be creative!
Once I had all my branches looking as I wanted them to, it was time to spray paint them! Before it completely dried, I made sure to sprinkle some black glitter all over it, to shine it up.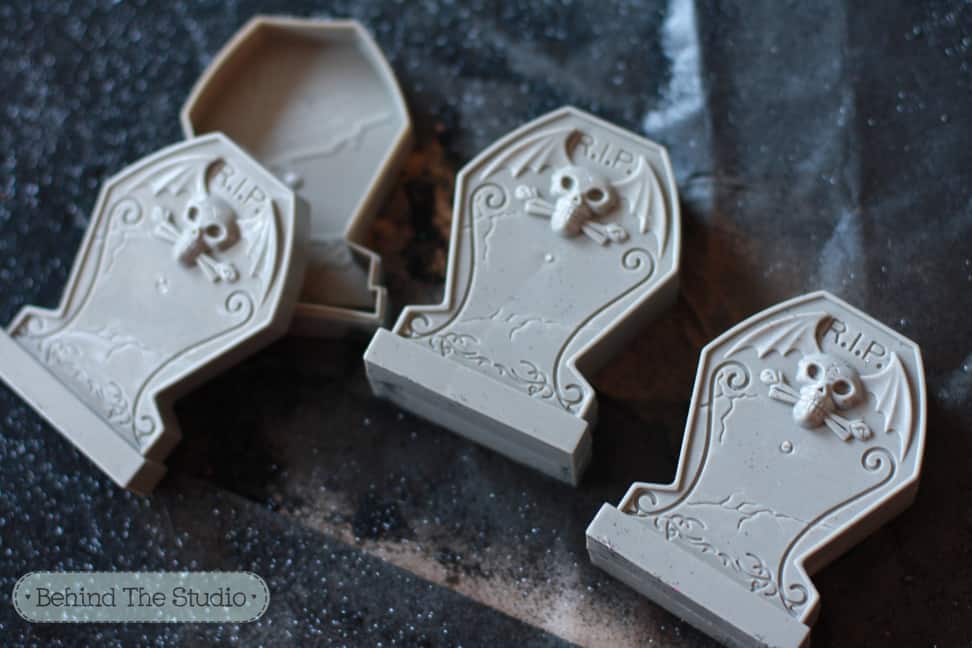 I found these little tombstones at the Dollar Tree sold as candy – So I got some to spraypaint!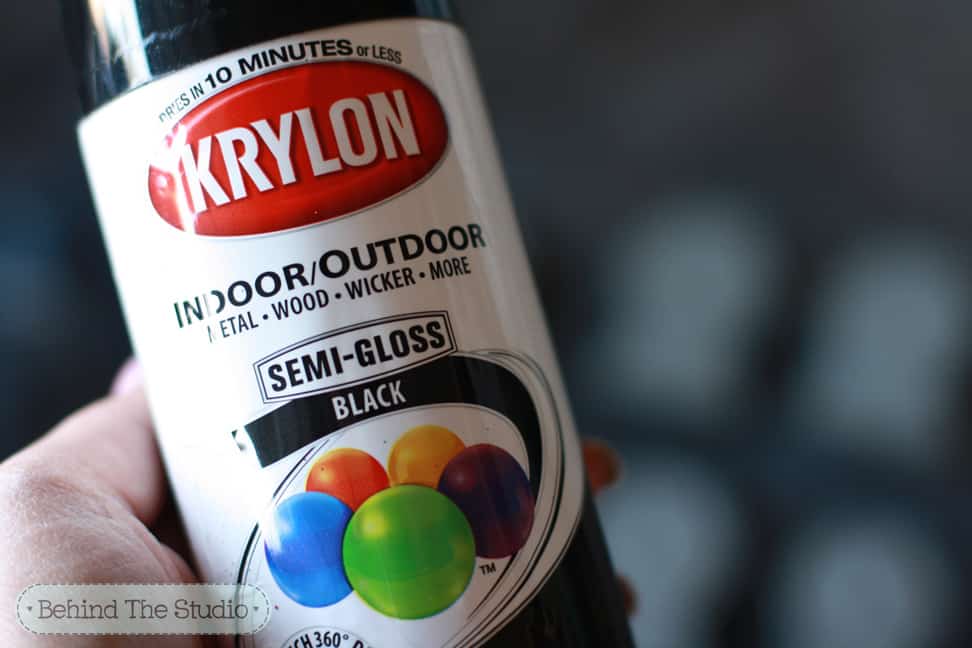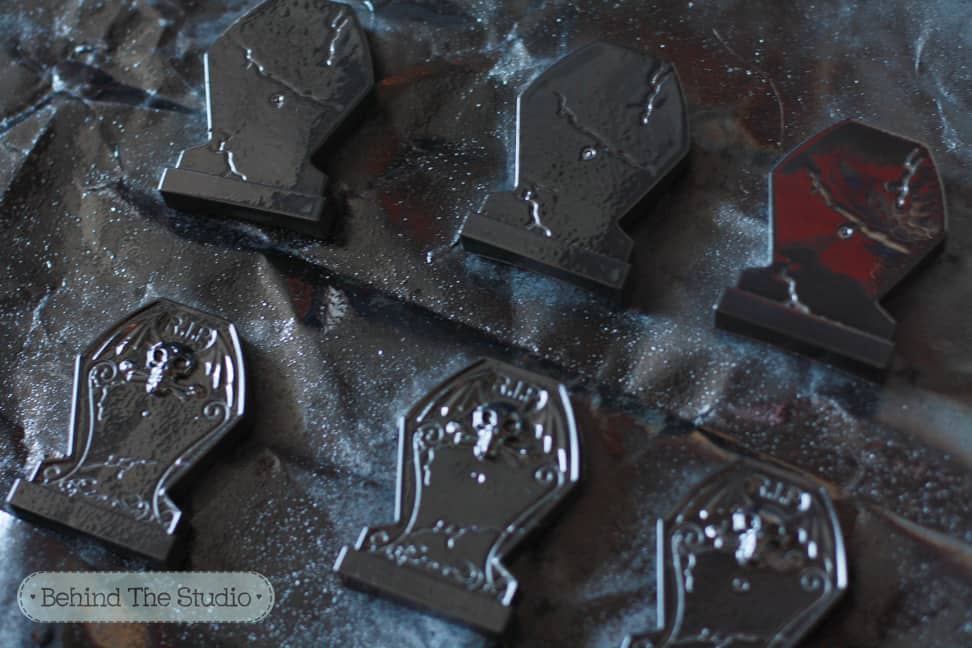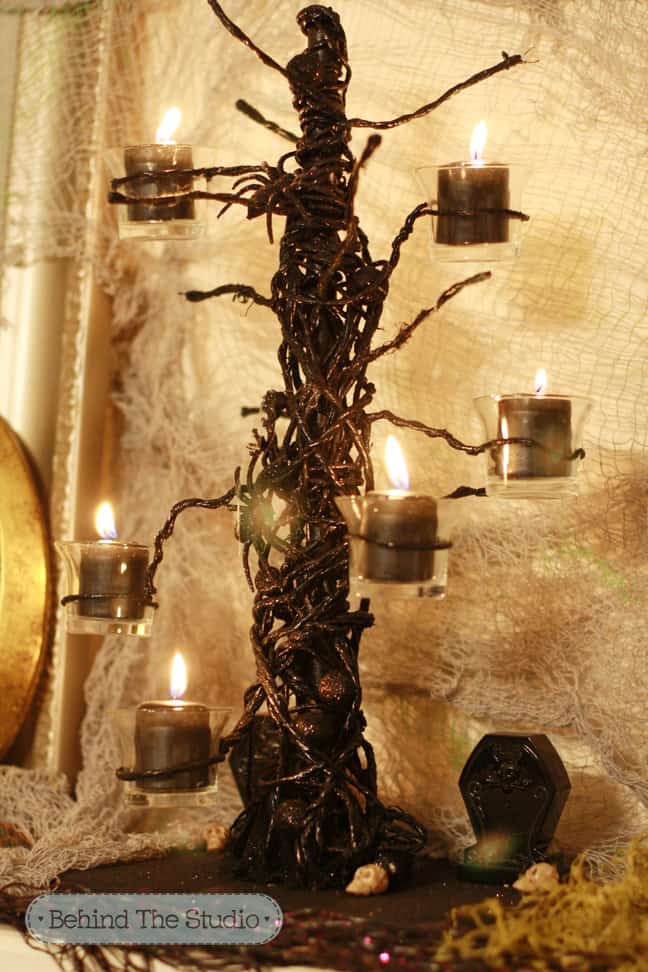 I also added some spiders and some skulls for extra effects.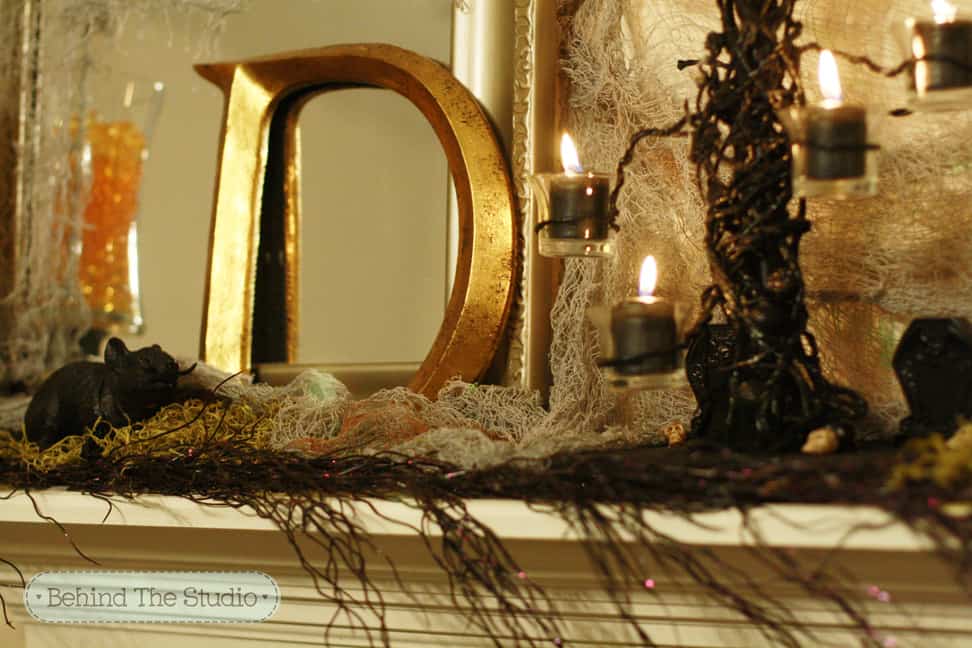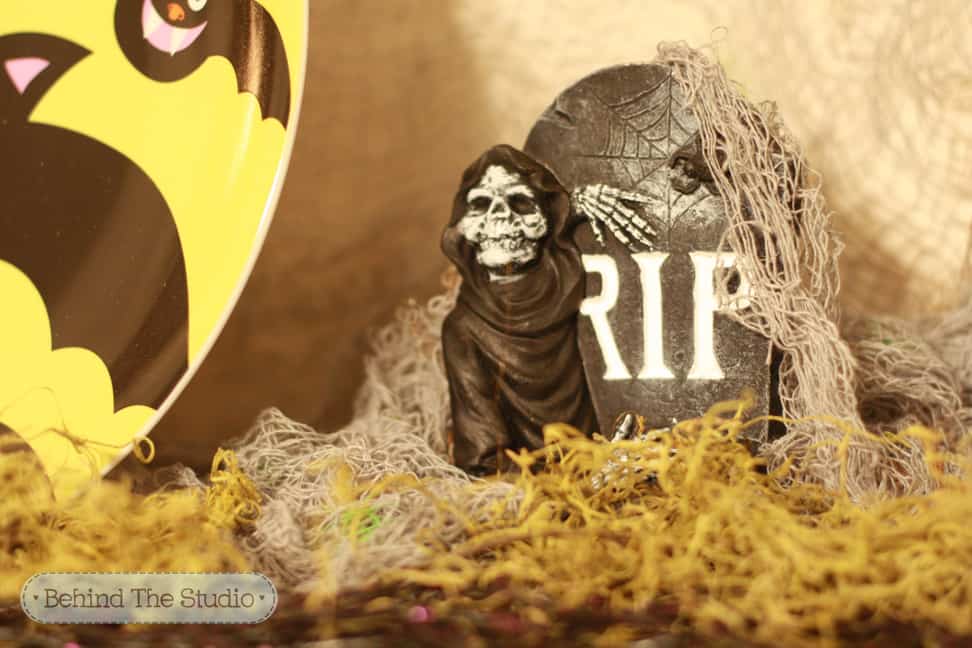 A little bit of spooky fabric, some spanish moss and a few dollar store knick knacks!